February 2, 2021
The White Tiger
Well clearly Netflix is just cruel. Less than two weeks after the tragic news, they go out and release the film The White Tiger. Couldn't they have waited? Do they have no shame or heart?
I am of course talking about the death of Siegfried Fischbaker, who died on January 13, 2021, which happened within a year of his partner, Roy Horn, dying on May 8, 2020. So soon after the duo has left our world, they decide it is appropriate to release a movie about their tigers? Is there even a god?!
…
Wait, this movie has nothing to do with the tragic act of Siegfried and Roy, but is just based on a novel of the same name, and dealing with a part of the world where white tigers are occasionally a thing. My bad. But I will still be sad about the magic duo leaving our world, if you don't mind.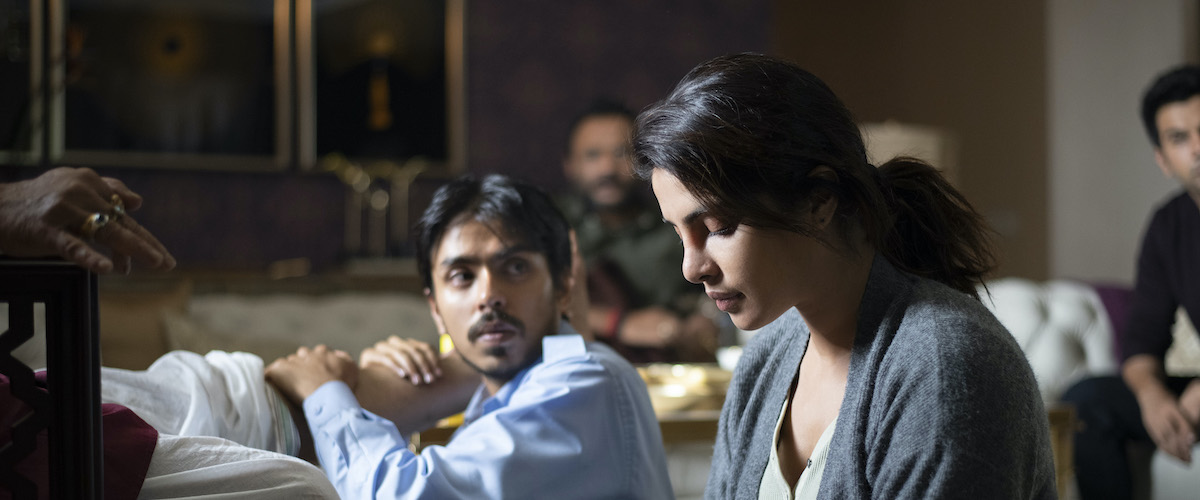 Those American girls with their low cut shirts and hatred of modern slavery, what gives?!
Our story is mostly told through flashbacks, so I will not talk about the overall narrator level of the story, just what the flashback story is about. Which is about Balram (
Adarsh Gourav
). He grew up a poor kid in a poor area to a poor family. Family means everything in India, as does respecting your elder members, and giving back what they gave you eventually. People grow up and usually don't find success, but still have to bring money home to help support the family.
Balram has big ideas and dreams though. He is going to defeat the caste system, and become rich and powerful. Which is generally impossible in a strong caste based society. But he has the drive, (literally he learns to do just that) in order to become a driver with a rich and successful family. Because he knows if he has an in, he can grow further and change his destiny.
But at what lengths will Balram go to achieve success? And if he does the unspeakable, will he feel guilty about the final result, or proud at overcoming corruption?
Also starring Rajkummar Rao, Priyanka Chopra, Mahesh Manjrekar, Vedant Sinha, Kamlesh Gill, Vijay Maurya, and Sanket Shanware.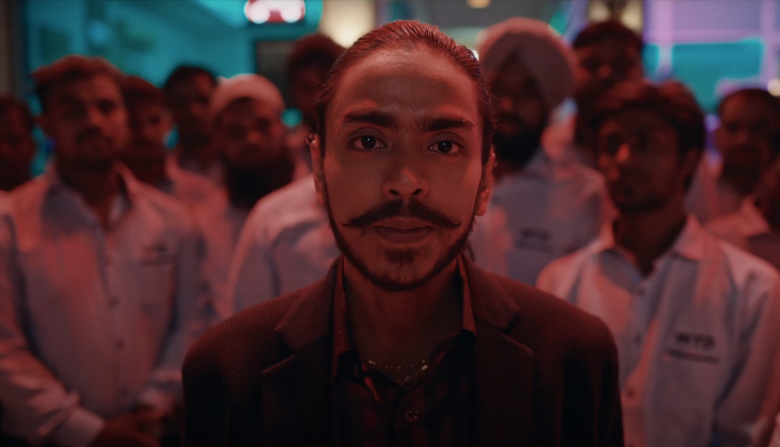 This is a story about a rise to power, and a growth to moustache.
I went into The White Tiger expecting nothing, and I was surprised to find something far greater than nothing. Seriously. I am trying to review some movies that are bad here, and checking out new Netflix releases usually gets me something, but for the most part this month they have been on it, and everything is at least decent if not great. How dare you Netflix up your quality. Where is the bad shit? Where?!
Ahem. The White Tiger was good Gourav is a charismatic lead and narrator, and you want to know his story. His rise to power seems impossible so it is a compelling story to see how he goes from basic Indian servant to someone who answers to no one. It does a good job of teasing the eventual conclusion along the way, and giving snippets of what our main character is capable along the way.
But more importantly, I LOVE the ending. When the narrator compares it traditional Indian narratives, and how this story is different, it goes really hard with its message and I am all here for it. Go you fictional character, go you!
The supporting cast is fine as well, but no one really musters up to Gourav, because they aren't going to be given a chance. They really are just supporting characters in one man's story.
The White Tiger gives me a look on India/Delhi that is not entirely accurate, but certainly a look you don't get often in Bollywood pictures.
3 out of 4.