September 30, 2014
The Rover
If I named a movie The Rover, I would make it about an alien dog. One who knew how to speak and chose to live on the human world in disguise to learn and scout for his home evil dog planet. That seems like an aptly named movie title in my mind.
But instead we get one about a guy who wanders, who roves. And it is a subtle dystopian film?
And it is Australian?
Fine. You got me. I will give it a shot.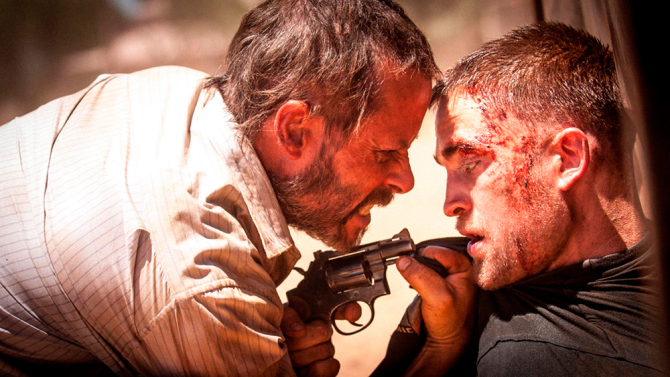 Hah. Looks like he will give it a shot too. Right? Right?
Set in Australia, this takes place ten years after a large economic collapse of the world that has changed a few things. That's right, lawlessness won out not after nuclear war or global warming, but the fall of the economy. A whole bunch of different people moved to Australia to get away from it all, bringing more culture and more weirdos.
Three criminals are on the run after a robbery goes wrong. Henry (Scoot McNairy) and his two friends (Tawanda Manyimo, David Field) are arguing over something that went wrong and get into an accident because of it.
They need new wheels and stat, so they hot wire a car and skedaddle. But that car belonged to Eric Rover (Guy Pearce), who doesn't actually have that last name. That's a joke. They don't tell us his last name (so I guess it could be Rover?). Eric really likes his car so he chases them down, they knock him out, and he is fucked. He really wants his car…
So he does whatever he can to find it damn it. And when he finds Henry's brother, Rey (Robert Pattinson), all bloodied and angry, he uses the kid to find out Henry's whereabouts. You know. To find his car.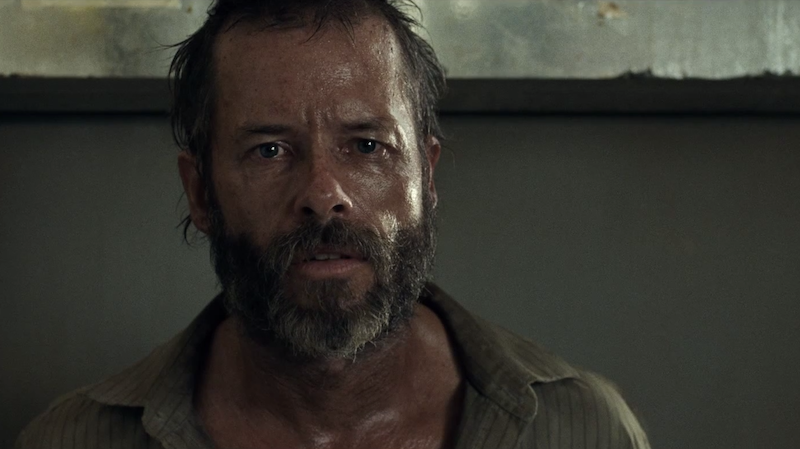 One day I hope I can look so grizzled yet charming.
The Rover, despite its subtle nature, is in your face with its dark nature and completely unforgiving. By far more drama than action, it focuses on the mysterious characters and is vague on details on purpose.
Gritty in many ways, as a lot of these people are ruthless. People die without a second thought. The economic collapse did a lot to people. People lost their livelihoods, maybe their families, their jobs, their purpose for existing. Hard to not turn to crime, especially when no police force.
I liked the world that was built in the film. It was a unique way of looking at a world gone mad while also keeping it simple (stupid).
Guy Pearce is an interesting individual. He picks usually such unique and interesting roles, and for the most part, knocks it out of the park. He was the best part of Lockout and he was so good in this as well. This might be the best acting Robert Pattinson has done, but I still really liked him in Water For Elephants.
I think the most important aspect of The Rover is that it feels entirely unique without going to such grandiose scales to present itself. Despite it being pretty good, it is also a movie I can't see watching too many more times in my life or even buying. So that is probably a notable factor.
3 out of 4.