March 26, 2014
The Grand Budapest Hotel
Hah. Wes Anderson. For those that don't read every post I make, Wes Anderson is a strange guy for me. Every movie I reviewed for the site that he directed, I have love love loved. But that was only two movies. The other one I saw I just didn't really get, and thought it was weird. Yet still, I was excited for this new one.
So excited, I am pretty pissed off that they forced The Grand Budapest Hotel to be a limited release. It broke some records for its release. Like, most money gained from a super super limited release. But only two cities? That is crap. There is no reason for that. I am lucky I even got to see it so soon as I had to drive three hours to see it, weeks after its "release date". Maybe I am more annoyed because it wasn't even advertised as a limited release, so I have to imagine it was just a last minute change.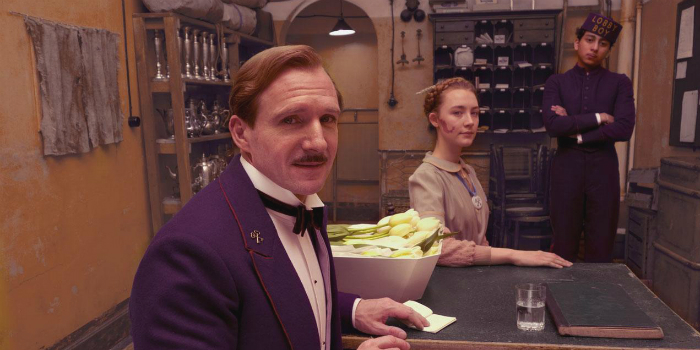 But I guess I expected Anderson to be a dick if he could, so there is that.
This story in a story is about The Grand Budapest Hotel, as you might have guessed. It used to be a…grand old place, but recently, it has gone under some bad times. The clientele is no longer the elite, the staff is no longer extremely efficient, and really it is in shambles. That is why a young writer (Jude Law) is so interested to meet its current owner, Mr. Moustafa (F. Murray Abraham), to hear his story about he acquired the hotel and his vast fortune.
M. Gustave (Ralph Fiennes) is a man amongst boys. He used to be the concierge, a god amongst men. Working morning to night, every day, he made sure the rich guests felt welcome at the hotel and would do anything to please them. Including the extremely rich Madame D (Tilda Swinton) who stays at the hotel for weeks every year.
Well, she dies, mysteriously. Also, her will was changed last minute as well it seems. Apparently M. Gustave was left her priceless painting, pissing off the ungrateful and evil family. Now, they also think M. Gustave killed her!
It is up to the help of his Lobby Boy, Zero (Tony Revolori) to help prove his innocence, get him out of jail, and in general, save the day!
Also featuring a shit ton of people. Here they are, roughly, in order of importance: Willem Dafoe, Adrien Brody, Edward Norton, Jeff Goldbloom, Saoirse Ronan, Mathieu Amalric, Jason Schwartzman, Bill Murray, and Owen Wilson.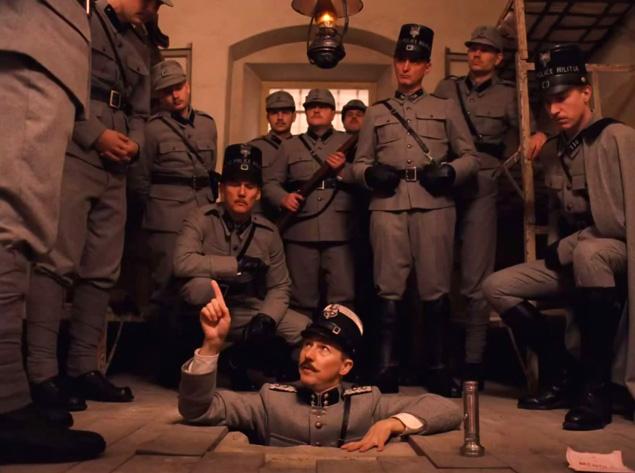 This scene represents birth.
Ahhhh, quirky Wes Anderson movie!
This one took a little bit to get going, trying to figure out just what the movie would be about. It takes place over three time periods, technically, so the story needs time to get started.
But when it does? Man. This movie was hilarious. Ralph Fiennes, although I don't know how to say his name, is a terrific actor and a charismatic character in this film. You can't take your eyes off of him whenever he is on the screen. And it works so well. Much laughter, much ridiculousness.
This film has a lot of Anderson standards, with his camera work and use of colors.
The Grand Budapest Hotel is also a bit more crass than his other recent movies. Some nakedness, some death scenes, all a bit extreme. But I think that made it a little bit better.
Definitely as good as the trailer made it seem to be, and one of the best early movies of 2014.
4 out of 4.