March 9, 2012
The Descendants
Hooray for movies nominated for academy awards!
That is what I would say if I was snobbish. But would a snobby person care about The Descendants, since the only thing it did was win best adapted screenplay? No one cares about that, unless you are the Dean from Community.
So lets just open this up in my normal way, and not a fake snobby way.
Hooray for movies with George Clooney!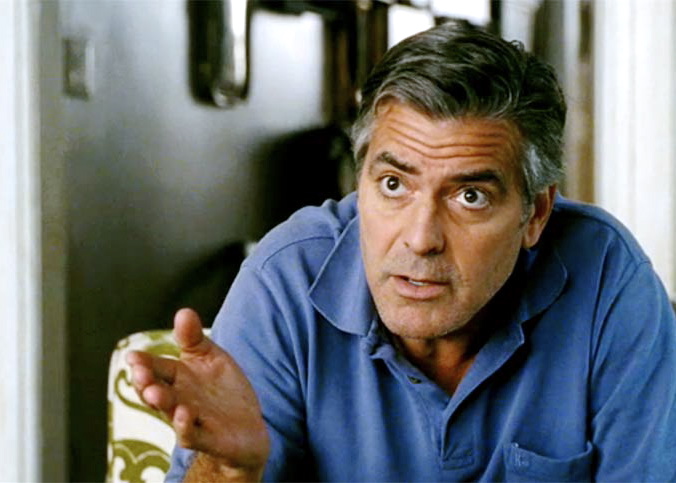 Hooray for them not being political in nature!
The movie begins with a woman water skiing getting fucked up. Or at least her happiness right before the fucking up occurs. Then we get GC narrating. Ah, his wife is now in a coma, brain damage. That sucks. Their marriage has been drifting apart, sure. But this is not something he wanted to happen, or ever considered happening. She raised the children, while he was the breadwinner. While being a lawyer himself, he was also the sole trust member of the thousands of acres of land his family owned.
Why? Because he is related to King Kamehameha, and it has been passed down through the generations.
Due to some law, in a few years he will lose the land, so his family is looking to him to sell it to many potential buyers who would like to use it for tourist sites, ruining the natural beauty. He has all the power, but damn it, his wife is about to die! Both of his children are acting up, who he has never really had to raise or look after on his own before. Amara Miller is the younger daughter, living at home with him, and Shailene Woodley is away at boarding school.
The movie is about his character having to make such a great decision, while also dealing with the loss of his wife. Loss? Yeah, in her will she said she didn't want to be supported on a machine with no hope of coming back, so the plug has to be pulled. He also has to tell all of her friends and relatives of the decision. Including one man he didn't know existed, the man who his wife was cheating on him with.
Matthew Lillard plays that man, and Judy Greer his wife. The friend of the older daughter, Nick Krause, is also in this movie, as a jack ass who speaks what everyone is secretly thinking.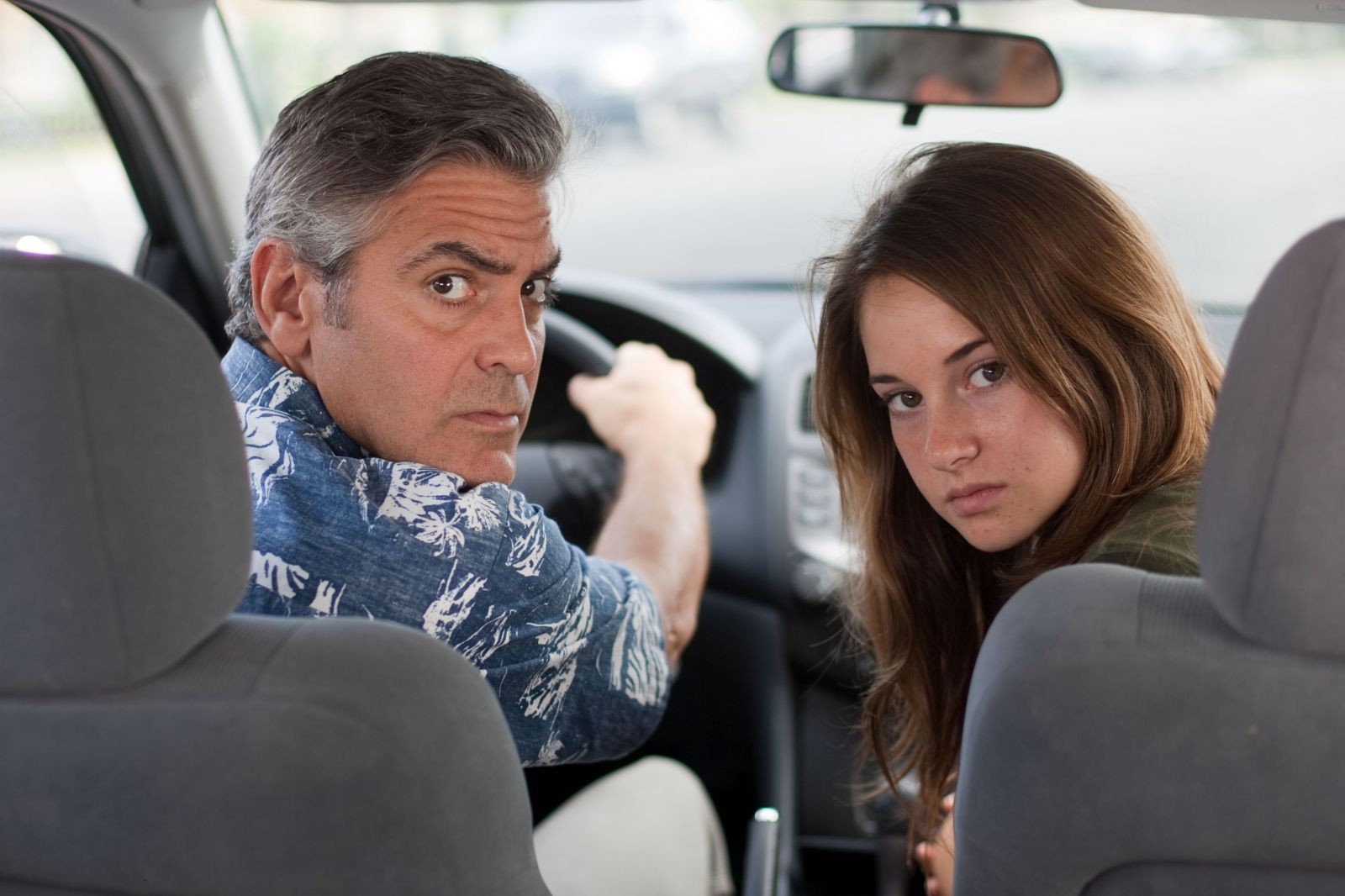 He also might get punched in the face pretty often.
So why is this movie good? You know why, George Clooney. He is an awesome character. Super relatable, minus the whole rich thing. I did bust out laughing at more than one occasion, but part of it was because the lines Clooney said wee so good. Id like to think I would say the exact same things as him, but I am not as cool.
Everyone else does a good job too, making the movie seem real, which was exciting. The Hawaiian feel didn't hurt either.
The film was nominated because it was an all around good movie, and its not even artsy.
3 out of 4.