January 25, 2017
The Choice
Oh hey look, a Nicholas Sparks film. There have been ten of these before The Choice, and most people would start to wonder if he has any originality left in the tank.
Every single one of them are about romance. Most of them are about a death or a tragedy and bringing the unlikely couple together. Some of them do feature twists and interesting angles I have never considered. I still like The Notebook and I thought Dear John was quite clever, but still not living up to its potential.
And I didn't see The Choice when it came out to theaters. I didn't even see it when it hit DVD. His 11th attempt at a movie didn't even try to advertise itself that much. Were there posters? Were there trailers? Is there another of his movies coming out this year?
I have no idea, they sort of just show up and we have to accept them.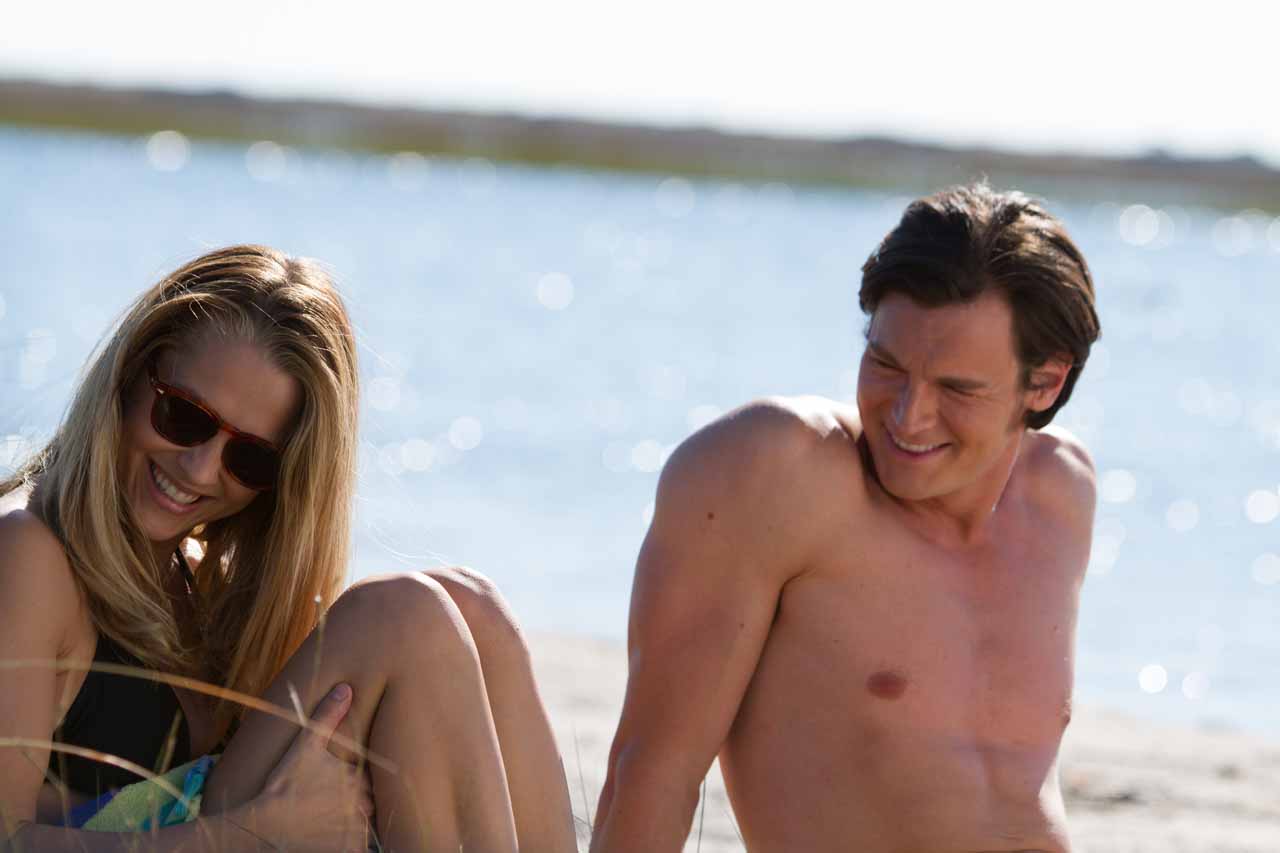 Look at the happy couple. I wonder what Sparks will do to fuck it all up.
Gabby (Teresa Palmer) is a medical student, living with her dog, in the most romantic place in the world, Wilmington, NC. She has her own small place, despite being seriously involved with her boyfriend, Ryan (Tom Welling). Ryan is already a doctor, Gabby needs to still pass her exams, so she picks a quiet place to be alone to study without distractions.
Until she finds out her neighbor is playboy Travis (Benjamin Walker). He likes to party, sleep around, has a pseudo girlfriend (Alexandra Daddario), and he loves to blast his music at night.
And then Gabby's dog gets pregnant, so she blames it on Travis' dog. She goes to the vet angry and hey look, Travis works there, a vet himself, son of the head vet (Tom Wilkinson). And Travis' dog is fixed! Oh ho ho, how silly.
Anyways, needless to say, they both fall in love, ruin each others relationships, and despite the starting of their relationship being over 2/3 of the film, none of what I said involves the titular Choice and it will just eventually show up. Also starring Maggie Grace!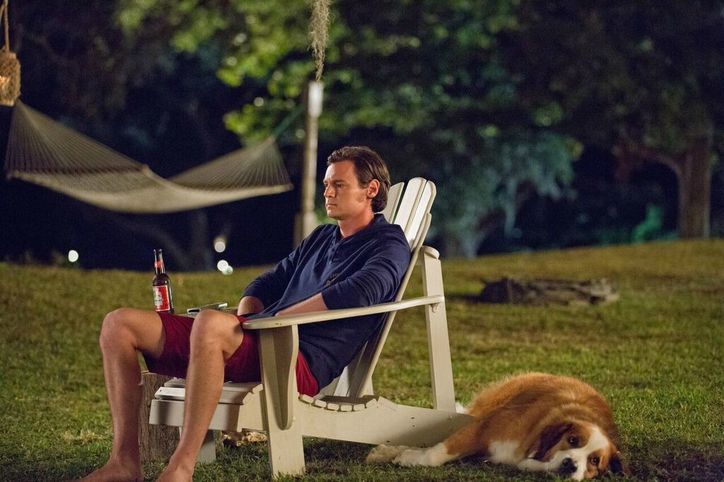 Cold beer. Red shorts. Lazy dog. This man loves to party!
The Choice ends up being like a lot of Sparks stories, except somehow feeling overall trashier and dumber than most.
First of all, one of our two characters is in a committed relationship. He might not 100% entirely get her needs, but she is the one who starts fooling around with our main guy, with her boyfriend away for business reasons. In fact even after this, she still gets engaged to her boyfriend. So Gabby doesn't really feel like a great gal. And Travis doesn't look or seem to fit the charm that people say about him in this film. I don't see it, and I can fully admit to understanding the charm of charismatic men.
Their chemistry isn't super apparent either, so they have to hide it behind montages. And once again, the main crux of the movie, what is the choice and why, doesn't happen until way late late late into the film. So much of the film is about their initial meeting and relationship (Sparks' bread and butter), they have to rush the prequel to the choice into another montage showing them getting married and having kids.
Now this choice has no emotional context for us. It is jarring seeing them older (while looking identical of course), but suddenly kids. And of course "The Choice" ISN'T A FUCKING CHOICE AT ALL. He doesn't make a choice, he keeps things the same as they were, and of fucking course he would. They hype up this god damn choice, so when it happens, I was just sitting there annoyed because it offered no additional tension.
This movie needed to take place with them already married with a family. Throw in some SMALL flashbacks if you want to show how they met, but let us really get to see them being in love and how their lives are before anything bad can effect it. But then Sparks couldn't have enough romance in it.
This is a romance film that they didn't know how to make different or tragic. The last act feels stapled on, isn't heartfelt, and the whole thing becomes a waste of time.
0 out of 4.