Here we are, months after the release of Avengers: Endgame, and I am now ready to post a review. Why the delay? Several reasons!
One, my review when it came out would not mean a damn thing. Who cares? Everyone who wants to see it will go see it, and I wouldn't convince any one on any side to change their mind. No one was on the fence.
Two, I wanted to wait for it to beat Avatar's record. I don't think it has yet, but I'm tired of waiting. It will break it will silly re-releases, so pretty disappointing.
And three, if I waited a long time, I could do a review with spoilers! Something I have never really done before. A spoiler review can be more specific, and hey, people can agree or disagree. So let's get on it.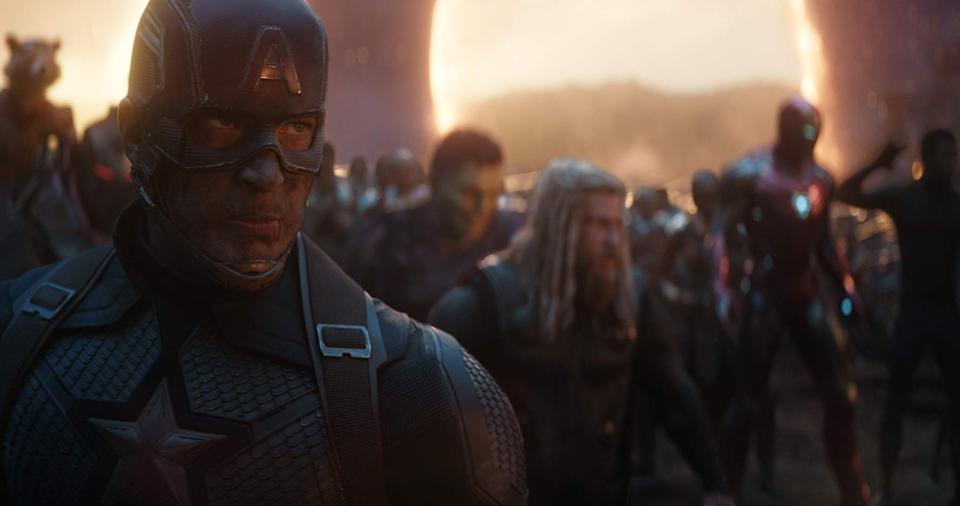 Together Each Achieves More.
Endgame takes place almost immediately after the events of Infinity War. Half the population is gone, many heroes. Tony Stark (Robert Downey Jr.) is trapped in space. People are sad. But once Captain Marvel (Brie Larson) shows up, and they get their coordinates on, they all rush over to fuck over Thanos (Josh Brolin) and kill him. Hopefully also undo what he did. And it turns out they can't. Infinity Stones are broken and gone, nothing can be done except sadness.
Five years later? Life is weird. Heroes are now fat (Chris Hemsworth). Hulks are now Professor Hulk (Mark Ruffalo). Captain America (Chris Evans) is just trying to help people. But once Ant-Man (Paul Rudd) is able to escape finally from the Quantum Realm, he is disgusted by what has occurred, and has ideas on how to fix what was undone. You know. With Time Travel.
Also starring…everybody. Scarlett Johansson, Jeremy Renner, Don Cheadle, Benedict Cumberbatch, Chadwick Boseman, Tom Holland, Karen Gillan, Zoe Saldana, Evangeline Lilly, Tessa Thompson, Rene Russo, Elizabeth Olsen, Anthony Mackie, Sebastian Stan, Tom Hiddleston, Danai Gurira, Benedict Wong, Pom Klementieff, Dave Bautista, Letitia Wright, John Slattery, Tilda Swinton, Jon Favreau, Hayley Atwell, Natalie Portman, Marisa Tomei, Taika Waititi, Angela Bassett, Michael Douglas, Michelle Pfeiffer, William Hurt, Cobie Smulders, Sean Gunn, Winston Duke, Linda Cardellini, Frank Grillo, Hiroyuki Sanada, Tom Vaughan-Lawlor, James D'Arcy, Jacob Batalon, Vin Diesel, Bradley Cooper, Gwyneth Paltrow, Ty Simpkins, Robert Redford, Chris Pratt, Samuel L. Jackson, Lexi Rabe, Ross Marquand, Kerry Condon, Yvette Nicole Brown, Ken Jeong, and Stan Lee.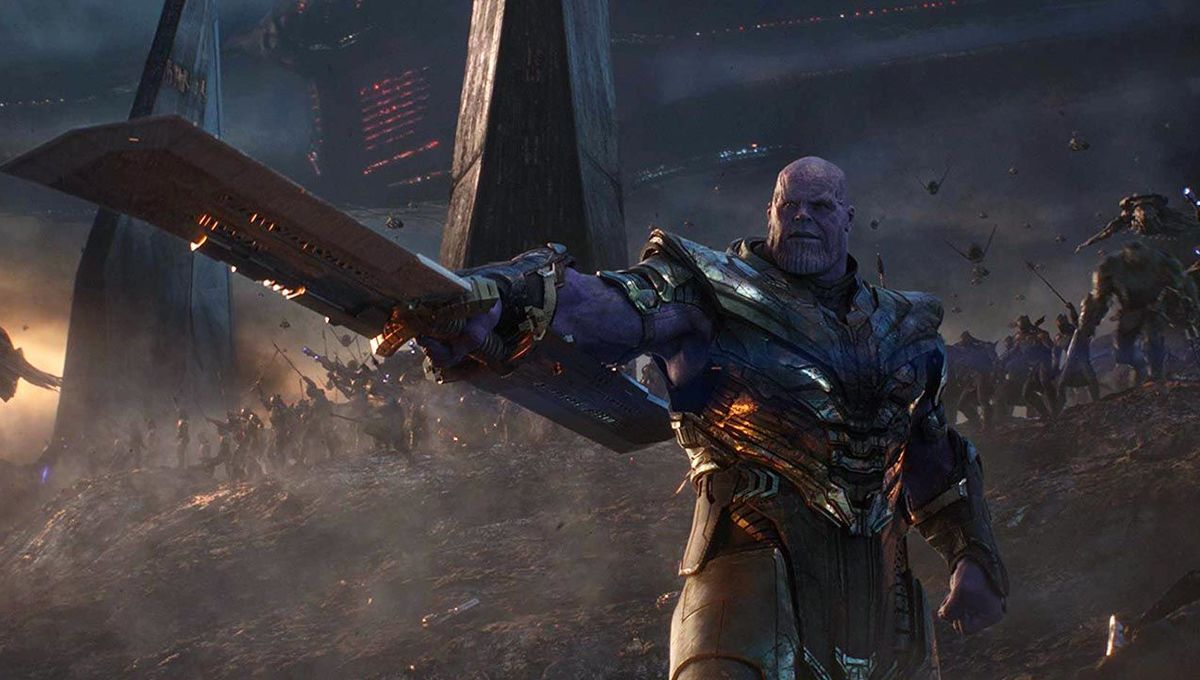 "Is that all you got?" Thanos, about the last paragraph, probably.
So sure, I gave Avengers: Endgame a 4 out of 4, despite being a non-perfect movie. Because it is an emotionally satisfying film. I cried, I cheered, I seized up with anticipation, I was serviced so much as a fan. It was a blast and the three hours flew by. The final battle had so many nice moments that were cool and can still be talked about today.
When Captain America was about to say Avengers Assemble, I remember bouncing in my seat for over 10 seconds, grabbing my wife's arm and just ready to explode. That moment was necessary. It was beautiful.
And of course we lost characters, finally. Steve, despite feeling plot holey, got to live his regular life for once and die once his life was finally over. Tony sacrificed himself for the greater good, to finally fix all of his wrongs. Natasha had a fun suicide battle with Clint that we all knew were coming, and yet, the result was surprising given future movie's coming out.
Most characters felt like they were given their proper moments to shine and showcase their power, especially the first big three of Captain America, Iron Man, and Thor. The throwbacks to previous films and their first fight in Avengers were nostalgic wet dreams.
And sure, a lot of might not be desired. Some newer, strong characters barely got screen time. Captain Marvel was mostly wasted (and despite the fun of the ladies of Marvel moment, it felt awkward because we know she needed zero help). Dr. Strange was left to be a defensive wizard. Of course a lot of this was done because these characters will have more time to shine in the future and are not mid swan song, but it technically also didn't feel natural/necessary.
Honestly, a lot of the time stuff was silly. It probably could have been shortened a good amount, but again, it featured a ton of fun moments and also gave us the entrance for Loki's future television show.
Torches were passed, heads were rolled, and franchises collided and will be changed in the future. I just hope this five year advance is handled with care and has a real significance to it. Spider-Man: Far From Home touched on it, but it didn't go really in depth with it still. I am afraid they will mostly ignore these ramifications later in just a few movies.
Also I should note the forced disconnect of the TV shows and the movies is frustrating. All of the Netflix drama and Agents of Shield ruined us from having even more fun moments. I blame Ike.
4 out of 4.