Fighting With My Family is a topic that combines a few things: real life story, wrestling, and British people doing silly things. We haven't had a title like this in awhile.
Directed by Stephen Merchant, who I had the pleasure of interviewing after the movie and you can read the interview here, it is the story of wrestler Paige. How she grew up in bumfuck England and somehow made it to the WWE, despite not being their typical female wrestler.
I can't imagine if we had any actual bio films actually based on wrestlers. Documentaries, sure, but like a young Hulk Hogan movie? A young Rock? A young Macho Man Randy Savage? It is relatively interesting that the first one to get one is a woman wrestler named Paige, who is probably only big in the wrestling circuits.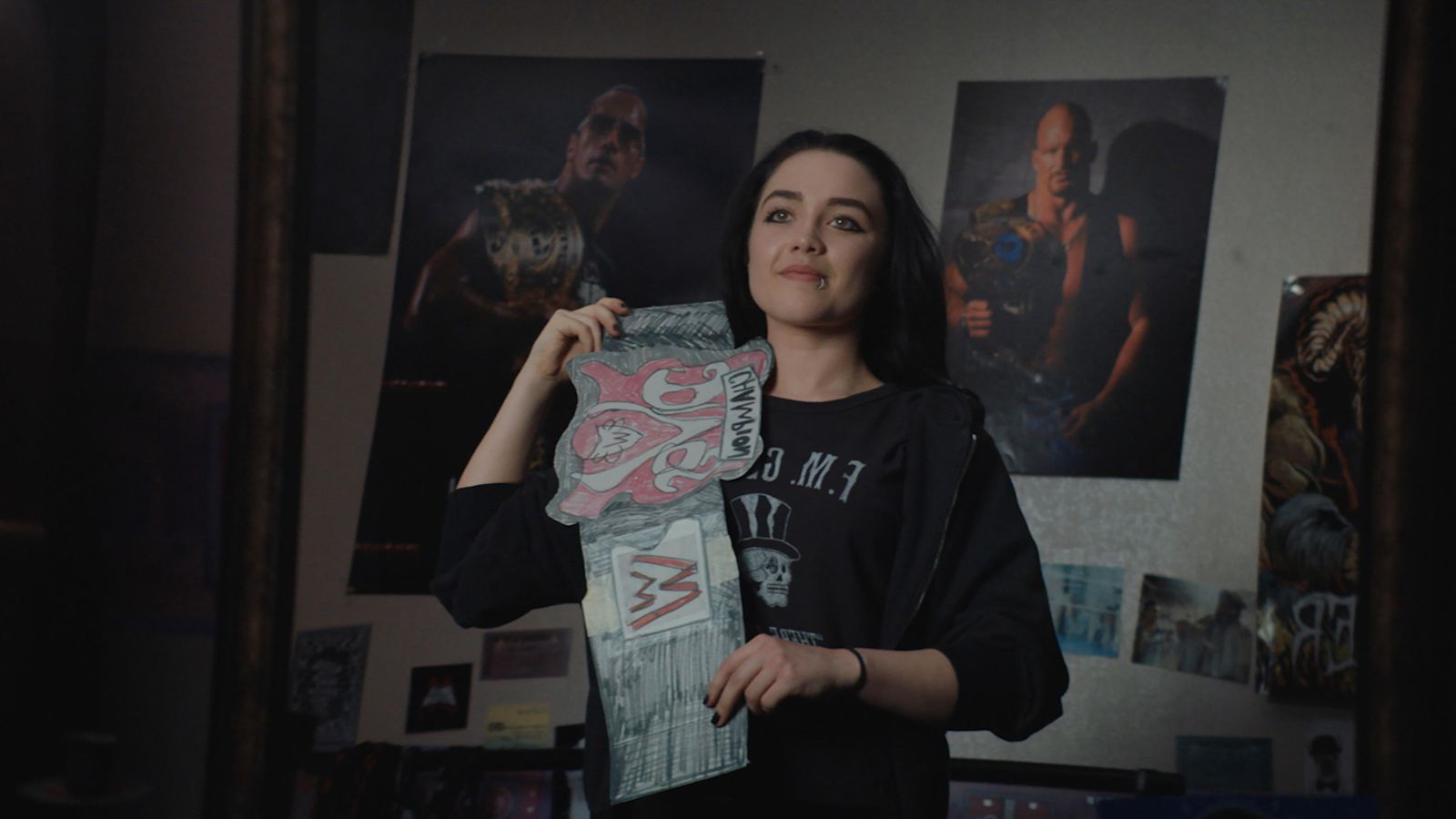 This is what dreams are made of.
Saraya Knight (Florence Pugh) did not have dreams of growing up to be a wrestling super star, she was indifferent to it. Sure she trained for it like every regular kid. Wait, what?
Oh, her parents are "professional" wrestlers. Her dad (Nick Frost) and mom (Lena Headey) run a very small wrestling company in their small community. Helps them stay clean off of drugs and violence. They train people, they put on shows, they have a good time. Saraya's older brother, Zak (Jack Lowden), did have the dream his whole life. And thanks to a video, they both are going to have a chance to audition for the WWE!
And then they are going to have to deal with the fact that Saraya, who is going by Paige, made it to the next round of training, and Zak is still stuck at home. She took his dream. And the dream and training in America is going to be tough, lonely and destroy their whole dynamic.
But can she make it? (she can, we know that). And if she can make it, can she be a star? (also yes.) But what does she have to accomplish first? (okay good question).
Also starring Dwayne Johnson and Vince Vaughn.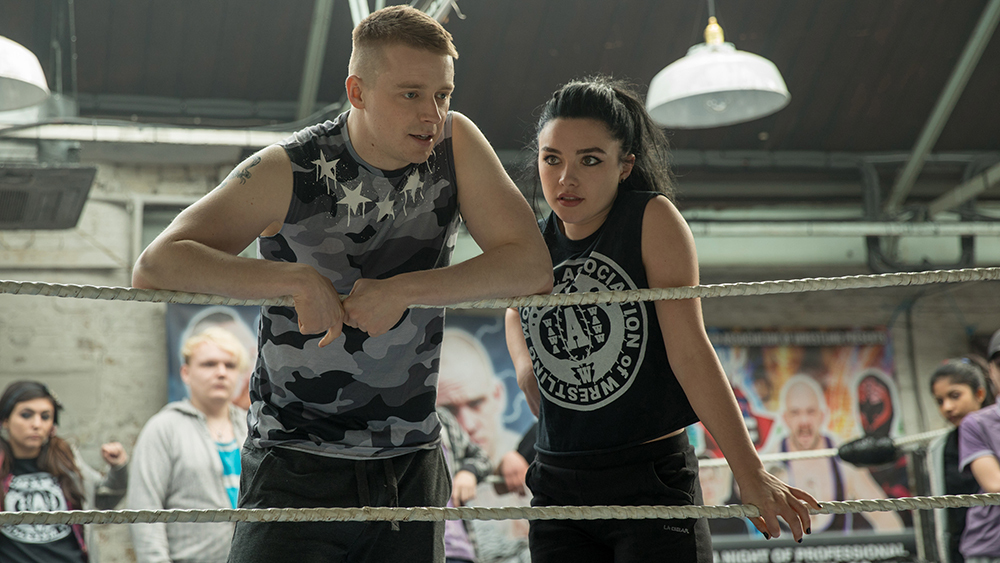 "First we kick each others ass, then we kick all of the other asses."
Fighting With The Family is an enjoyable film but very much by the numbers. A long shot trains, gets betters, and does the unthinkable, and people love her. Along the way were hardships, that made her want to change, quit, and more, but she conquered them. Hooray!
So you aren't getting anything new from the plot, just the setting. Wrestlers, British trailer trash, and Vince Vaughn playing himself as a talent coordinator.
However, it is clear the actors are really going all in for it. No one is trying to half ass this movie, there is high energy, especially from Headey/Frost. It is great to see The Rock be the Rock again and go all Rocky with it.
Pugh carries a lot of the film as well, and does a really good job for a young actress.
I think this film suffers a bit from trying to put too much story into a short amount of time. Things are rushed, and her struggles don't seem super apparent. A lot of problems are more obvious communication issues so the audience just has to struggle until she gets her shit together.
But overall, not the worst movie about a WWE star that I have never heard about before.
2 out of 4.