Marriage Story is somehow both a film I wanted to see for so long, and also never. I knew the plot, I knew it was sad, and I didn't want to feel sad in that way.
I love it when a film can make me cry. It usually means it had me invested in their story to care about these usually fictional characters. But to cry about a divorce and losing love? That seems like something I can totally go out of my way to avoid if at all possible.
And I waited what felt like forever for when some of my critic friends saw in theaters, and when I finally had time to see it on its Netflix release AND when I had a good span of two or so hours to try and watch it.
Not only was the wait a pain, but so were parts of the watch.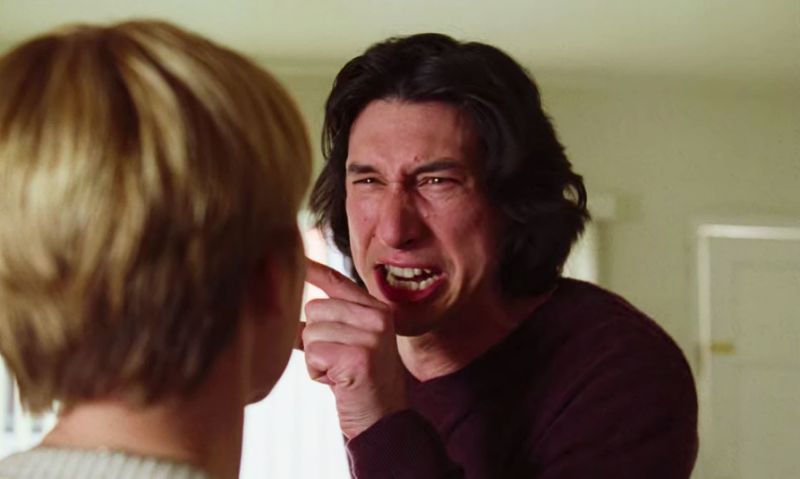 And now the powerful moments are meme'd.
Love is a fickle thing. We have seen it in plenty of movies. Different ways that people fall in love, how they plan their wedding, how they spend their post marriage life rekindling that lost spark. But what about for those who do not ever rekindle that spark? For those lost souls who actually can no longer make it work with their soul mate, and need to move on with their lives with very difficult decisions to make?
Marriage Story is about the end of a marriage, and how hard it can be to let go and change. When both sides want drastically different things, there can only be one solution that works, through the courts, but it opens up a dark and dirty underside to marriage.
Nicole (Scarlett Johansson) wants to move back to LA, to work on a TV show, and live closer to her family again. Charlie (Adam Driver) wants to keep his life in NYC, where his theater company is flourishing and culture is a walk away. Their son (Azhy Robertson) is not a strong source for his feelings one way or another, because he'd rather his parents stay together.
Marriage Story is about tearing apart people, past their breaking point, and finding out truths about themselves that they kept hidden for so long.
Also starring Laura Dern, Alan Alda, Ray Liotta, Kyle Bornheimer, Julie Hagerty, and Wallace Shawn.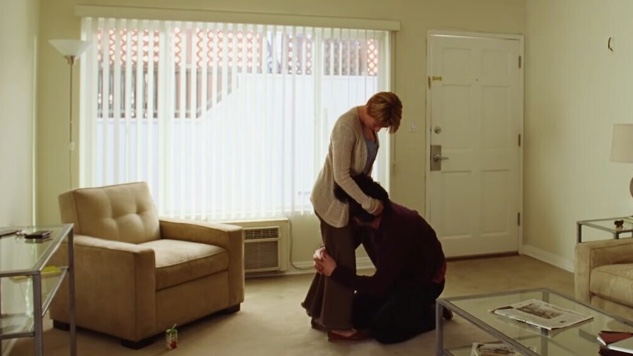 Meme'd and parodied into submission.
Director
Noah Baumbach
has done an incredible job of giving me movies that I liked a whole lot, and some I did not, and rarely any in between. And this film goes on his excellent pile, like most of his work with
Wes Anderson
and his movies about relationships.
Without getting too hard into the details, because you should just go and watch it yourself, it thrives in its realism. Both people feel strongly in their decisions and both feel they are right, even if we can see the flaws in their ideas and plans. Longer scenes are there to make us experience the awkwardness of all levels of the divorce, and you just will feel bad/sad/angry about the whole thing.
As soon as the movie finished, I knew I had to see a few of the scenes again, and I was surprised at how many of them flowed from one into another. It basically turned into a most of the movie re-watch.
Driver and Johansson are incredible at these leads. I am so angry at them for their fictional divorce, and I will always associate them with their non-real break up. Well, Driver with Outer Space, but Johansson is stuck with this one despite so many films under her belt.
Outside of the fictional money spent in this movie, it really feels like the best ending they should have had after I could reflect and revisit aspects of the film. Rarely does a film strike so hard at the realities of two people whose paths no longer coincide. And I am just so happy it is on a wide enough format for a lot of people to grieve over as well.
4 out of 4.