A lot of films about boys coming out this year. Most notably we have Boy Erased, which this review will be out, and Beautiful Boy, which I haven't seen yet because I suck, apparently.
I think all of these films are a reaction to Lucas Hedges, who is the Hollywood "it" teenage/young adult male character these days. His first year of acting he was in Three Billboards Outside Ebbing, Missouri, Manchester By The Sea, and Lady Bird. All award nominated films.
This year it is Mid90s, this film, and Ben Is Back. Films that just want to use Lucas Hedges up.
Ignoring some of his previous roles where he didn't have as big of a pull, but apparently he only takes great projects now. Good on him. He doesn't want to be a boy erased.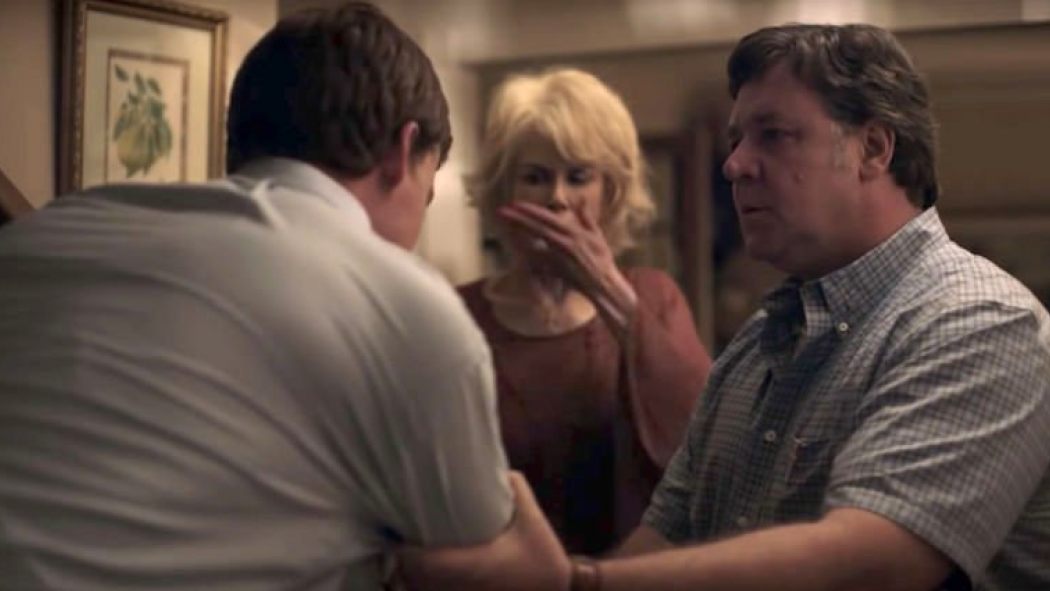 "If you are going to be raised in this house, you are going to speak Australian! Crikey!"
Being gay in…well, most places is going to be hard. It is going to be harder if you are in a staunch anti-gay City environment, or ultra religious environment. For example, maybe your parents are preachers. That might not be the best place to come out.
And that is the reality of young Jared Eamons (Lucas Hedges). He had to come out to his parents after an incident, despite his dad (Russell Crowe) being the Baptist preacher of the area. This is awkward, uncomfortable, and a bit sad. The mom (Nicole Kidman) wants to be supportive, while also listening to her husband.
Somehow, they all agree to send Jared to a gay conversion therapy camp. It is only for a little bit at first, to see how reluctant someone is to change. They can earn their straight card relatively quickly, with faith and good attitude. Others might have to have a more permanent, longer stay, with overnights and cabins.
And this is where Jared meets people like him. And the very intense and seemingly powerful man running the show, Victor Sykes (Joel Edgerton), who knows that people can change. And if not, they can be forced to change.
Also starring Flea, Xavier Dolan, Troye Sivan, and Joe Alwyn.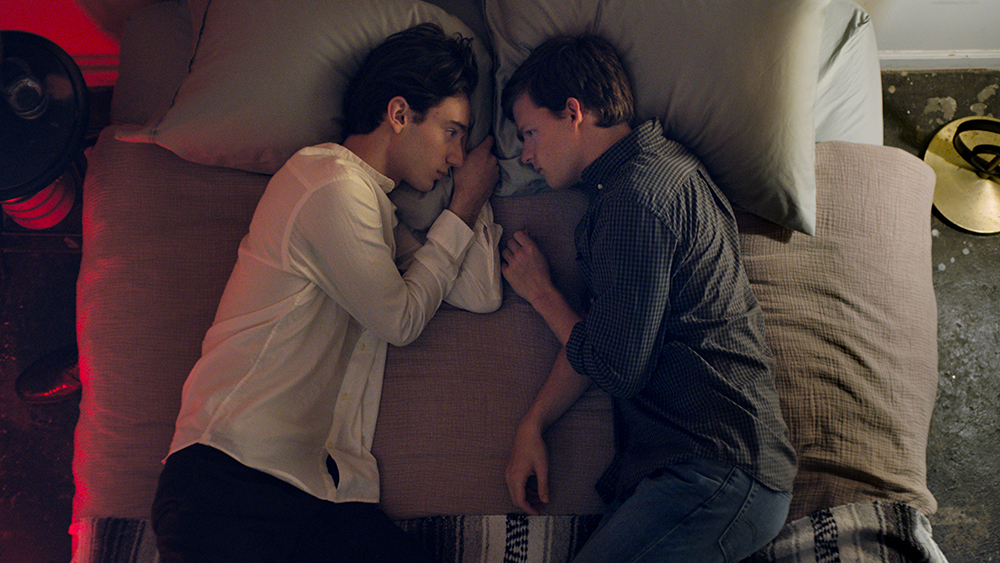 Sleepovers help build trust.
I don't know how many movies have been about gay conversion therapy before this one. It has been plot points of various TV shows, from South Park to Malcolm in the Middle, but they rarely talk about the extreme dangers to the mind that happened during these things, along with the brainwashing and extreme control of them all.
And this one gets real with it. It puts the viewer in there, it showcases the sadness, and it really makes you think.
At this point there is a lot less gay conversion therapy places in the US, but there are still some that exist. Which is a big problem. This is a film meant to bring more awareness to the issue, in a way that the dozens of articles may not have been able to fully address.
Hedges, Kidman, and Crowe were really great here. I loved the fuck out of Crowe, specifically, it is good to see that he still has it. Edgerton, our director, also really did a good job of making me hate and somewhat fear his character. A lot of great performances.
And yet, at the same time, I strangely didn't cry. It seems like a perfect film to bring on the tears, and I still couldn't ever reach that point.
It is a film that will certainly be talked about for some time.
3 out of 4.