Halo, ich heiße Greta. Ja ja ja. I totally know german. I mean, ich spreche Deutsch.
Greta isn't even about a German! But, I of course think of Hansel and Greta, who may not have been German either, but it is something I like to pretend.
Greta is a movie I knew nothing about going into, expect that it would probably be creepy.
"Creepy like a Greta on a Wednesday afternoon," Hannibal, probably.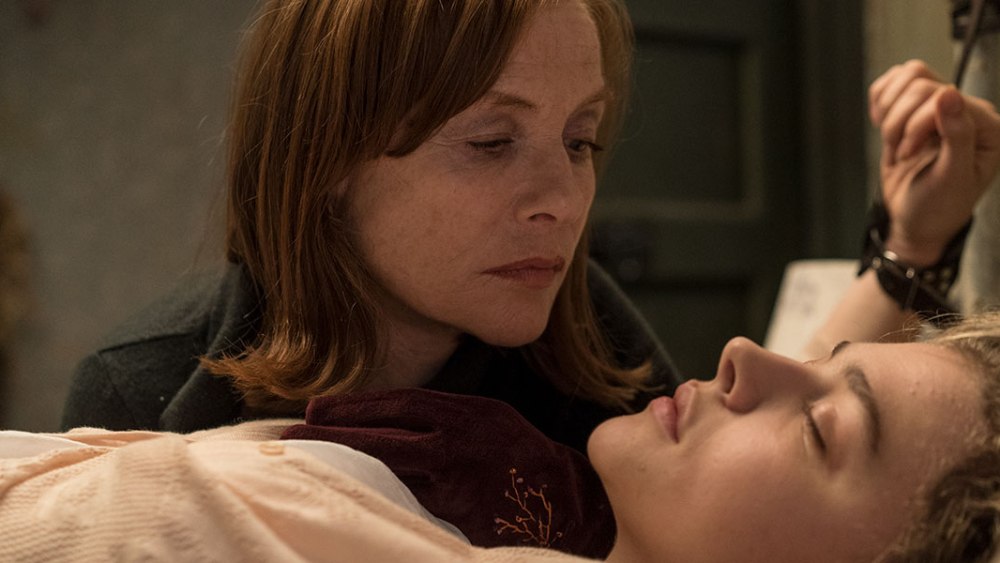 Ah yes, let's stare at each other. That's totally being Greta.
Frances McCullen (Chloë Grace Moretz), who is not Greta, is a Bostonian pretending to be a New Yorker. She is supposed to have a good spirit, trust people, be all loving. You know, not a typical New Yorker (or person from Boston. Should have made her from the Midwest). She is living in a loft with her friend, Erica Penn (Maika Monroe), whose family is rich and pays for the place.
Still though, New York is an experience. No real goals, just to get a job, see where life takes her.
And then she finds a bag on the train. A nice bag, with a wallet, some money, some random pills and shit. And so being the nice girl that she is, she finds the address and returns it in person to one Greta Hideg (Isabelle Huppert), which is of course an anagram for Egghead Rit.
She is old, lonely, but friendly, and Frances feels bad for her. So they share information, she helps her get a dog, and before she knows it, they are now having dinner dates and walks because they enjoy each others company. But Frances will quickly find out that Greta isn't what she is claiming to be, and she might have other plans for Frances.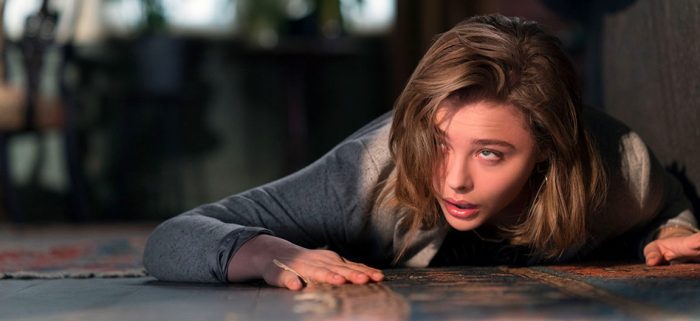 Typical stuff, like cleaning floors with your body.
Greta is not like normal villains. She is older, she is frail, and she is able to hold a lot in to herself. We see so much of her personality come out when she is doing the bad stuff, when she can fight through pain, when she dances around the house in a chaotic situation, her just sheer insanity.
Greta is a slower moving film, but it draws you in by having Moretz's character determine something weird is going on really early and trying to avoid Greta as a lot of the film's action. The ending gets a bit wild too, when we fully see what Greta is doing, has been doing, and more.
The ending is a bit of a crowd pleaser and goes a bit by the numbers, however. I thought it was a bit uninspired based on the rest of the film. It also does move at a relatively slow pace overall. I mean, we don't have a high body count, and Greta isn't very physical throughout most of it, so it is the creepiness of smaller actions that has to entertain the viewer. I personally felt myself battling with falling asleep in the middle of the movie, until certain events really picked things up.
Greta is still a good change of pace, and hopefully a good direction for thrillers in the future.
2 out of 4.