February 20, 2018
On Body and Soul
What comes from Hungary? Some lame jokes, some World War I starters, and that is about all I can think of from my America centrist point of view.
So hey, I was excited for them just for having a film nominated for Best Foreign Film. Dozens of countries every year submit a film and only five are ever chosen, and only one wins. If Hungary has a rich film history, I am unfortunately unaware of it. If I have reviewed a Hungarian film before, then I totally forgot about it (just checked, shit, they had Son of Saul and White God. Totally forgot which country. Good job, Hungary!).
And now they have On Body and Soul. And I am thankful for Netflix for buying this film up so that lame uncultured swine like myself can watch it before the Oscars, and not five months after the fact.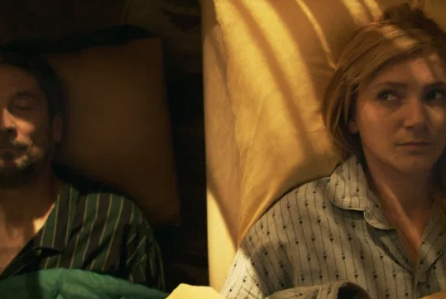 This is the kinky way Hungarians sleep together.
Taking place in some in Hungary, I have to assume, we have a slaughterhouse. They do good work there. Or at least, they kill cows and sell that meat for money. People have jobs, people are not sad.
Endre (Géza Morcsányi) is the CFO of the place, and is pretty complacent with his life. He is old, he is stagnant, he has a small group of friends. And a new girl starts to work there, much younger. Her name is Mária (Alexandra Borbély) and she is the quality inspector. She checks the cows and makes sure they have the appropriate grade rankings based on, you know, cow stuff.
Endre tries to talk to her, but she is off putting. Mária is very autistic, including a perfect memory and loves precision, so she makes some people upset when she is giving cows a lower grade than normal for technically correct reasons.
After an event occurs at the shop, a psychiatrist (Réka Tenki) is brought in to ask everyone questions to determine who the most likely culprit is. She is the first to find out that Endre and Mária are sharing a dream, where they are deer in a wintry forest. This connection is brought up to them, and it is up to them to figure out what to do with this knowledge, if anything.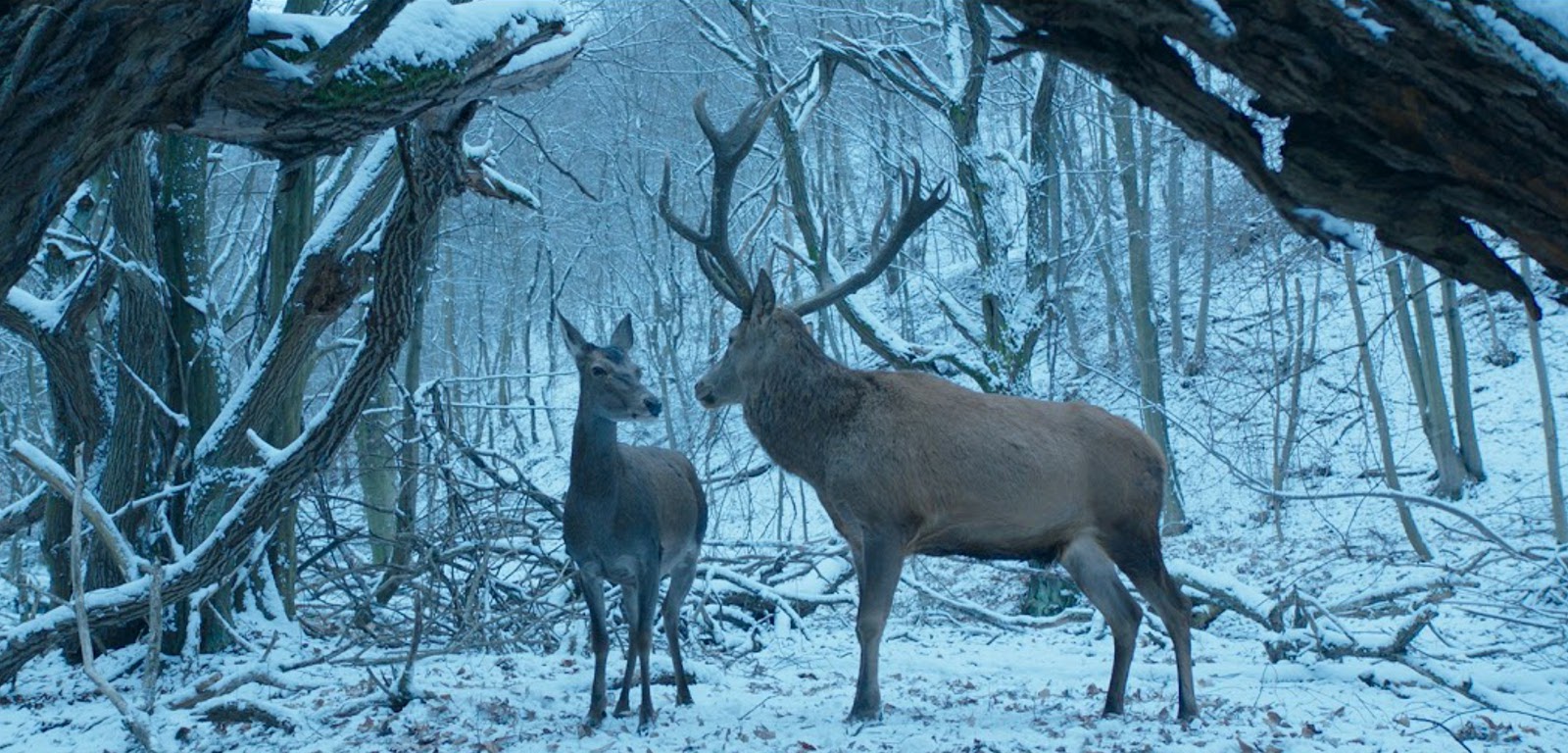 You know, just being a deer, doing deer stuff.
On Body and Soul was a very touching film. Not physically touching, given how much Mária hated physical contact (note: I really enjoyed the mashed potatoes imagery). Just emotionally touching. Two lost souls who are very different, who find each other in an extraordinary way.
Not that I am implying there is a happy ending, just that technically, they find each other.
The Endre character is interesting in that he is supposed to be a normalish guy. A guy who has just been around for a loooong time and now is just drifting peacefully into retirement or death or something. I found at various points in the film that I hated him and found him endearing.
Mária is the real star though, and of course, Borbély. This is not some ¨hey look at the weirdo, being all autistic¨ sort of film, and it does not feel like it is making fun of people on the spectrum. We get to see her with a lot of struggles and a lot of pain. Seriously, a ton of pain. We get to see her grow, or attempt to grow, as she determines if she even can try to love another person.
There are some gross moments, there are some graphic moments (it is a slaughterhouse after all). But in the end, I still really enjoyed it the same.
3 out of 4.