February 20, 2021
Malcolm & Marie
Apparently Malcom & Marie is the first "Hollywood" film to be made in Pandemic. Huh. I thought that was Locked Down. But that was filmed in October and this one was filmed in June and July in secret, so I guess I will believe it.
It is a lot easier to make a film like Malcolm & Marie, because it is about two people and stars exactly that. They are in a house together, and I am sure there some other staff, but it is very small film in regards to locations and needs. It is a bottle episode of a movie.
And I will be honest, I was a bit suspect going into it, as I generally am for movies that feel the need to be in black and white, and delayed watching it for a little bit. And, for the short answer, I am glad I got over that initial hump finally.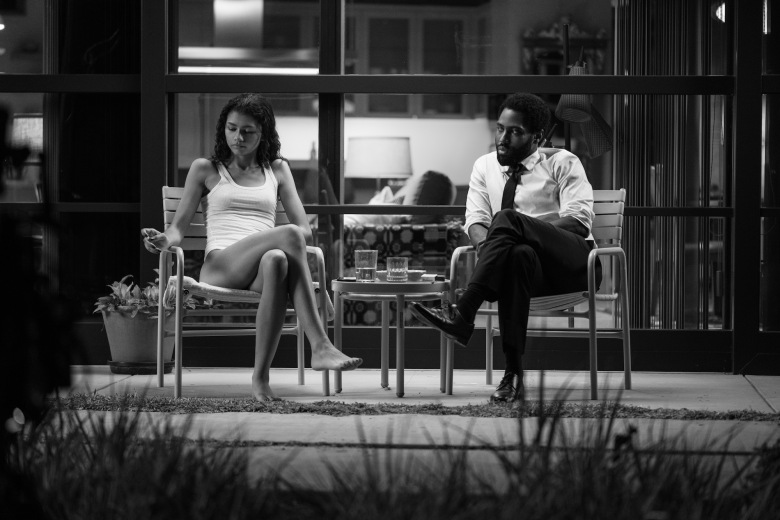 The crew were told to stand back, so all the shots are this far away.
Marie (
Zendaya
) and Malcolm (
John David Washington
) just got back from a movie premier of Malcolm's latest film and then they talk a lot and go to bed. The end.
That is the short version.
Malcolm is indeed a movie director and they did just get back from a premier. Marie, his current partner, is an actress, and was not part of the movie he directed. It seems a lot of people really enjoyed the movie. Malcolm is worried about the critics. What they will say about his film. Will they say is a story about race, when he was just trying to say a regular story?
But Marie is upset. It might be just one thing or it might be something that is signs of a much bigger problem in their relationship. And one thing is for certain. They are going to talk this thing out and hear each other, regardless of the events going on around the world.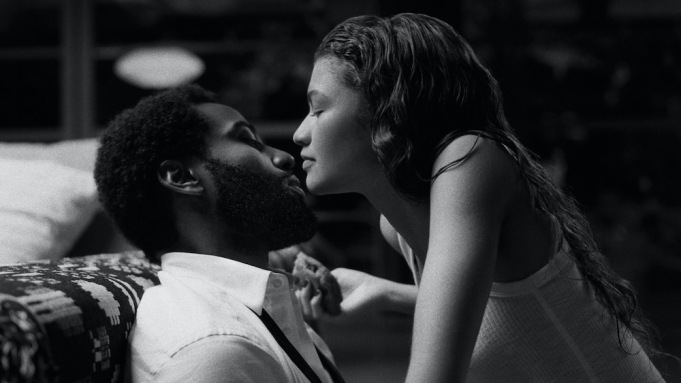 And we might get a little bit of sexy time too along the way.
Like I implied in my intro, I am very excited that I got over that worry I had with this film, because it is definitely one that after the slowish intro really drew me in to the story.
This is one of those where it is not just the problems they had to discuss, or the reviews that were had for the film, but how they went about their arguments with each other. At times their words and sayings were far too harsh than they needed, and I can't wait for them to break up because of that selfish shit. It seems like it is likely a toxic relationship, and I don't honestly think they will work through their issues that they have hope for by the end of the movie.
The acting for Zendaya and Washington is incredible, as it has to be given they are the only elements. We get monologues, we get arguments, we get real emotions from them.
The black and white doesn't end up being distracting at all. It makes it seem like a basic, simple film, which it certainly is in terms of size, location, and scope. It definitely does add to the atmosphere and the angst between the two lovers.
Malcolm & Marie is the type of film that you would have to assume is just a one act play first with two characters, so it is a big surprise that it is just a film. Usually I can catch those. Very sneaky movie. Very sneaky.
4 out of 4.