March 22, 2018
Justice League
Justice League promised to be The Avengers, but for the DCEU. Obvious comparisons are obvious.
Unfortunately, unlike Marvel, most of the films that led up to Justice League were either shit or average. The only one to break the mold a bit was Wonder Woman, but it still couldn't fully escape the terrible grasps of these franchises by having a completely shit and eye sore ending.
So I didn't go out of my way to see Justice League. One of those fool me four times, shame on me sort of things. It didn't help that it had behind the scenes director changes, a lot of issues with reshoots, and extreme studio interference. Clearly another great film to fit the theme week of ones I should have watched last year.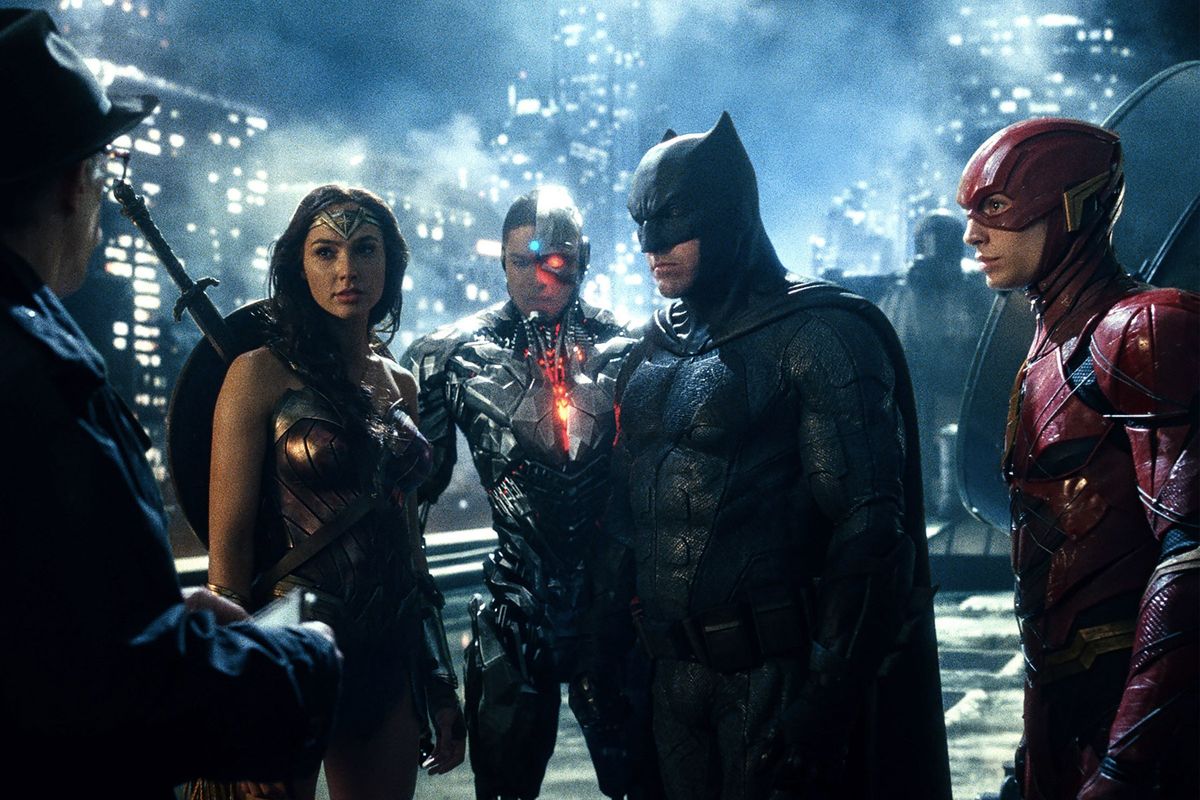 Is this the whole team? Eh, close enough.
Batman (Ben Affleck) really wants to bring all these super people together, to fight off giant threats that they cannot do on their own. Remember Superman (Henry Cavill)??? He totally died, but didn't die as they made clear at the end of the last movie, so they gotta work together to beat future gods.
Wonder Woman (Gal Gadot) is generally on board. They just have to find more people. These people beings who will eventually go by their names of The Flash (Ezra Miller), Cyborg (Ray Fisher), and Aquaman (Jason Momoa).
Unfortunately, the next biggest threat is just some god dude from the Wonder Woman mythos. His name is Steppenwolf (Ciarán Hinds), who is maybe where the band got their name from. He was here a long time ago, got defeated by the races of men, Amazons, and the Merfolk. There were some power cubes that they all split up to defend, and now he is back, wanting all three cubes, to have so much power.
So their goal is to prevent him from getting all the cubes, and once he still gets them, then hopefully defeat them and split up the cubes. Pretty basic plot.
Also starring Amber Heard, Amy Adams, Joe Morton, Jeremy Irons, J.K. Simmons, Connie Nielsen, and Diane Lane.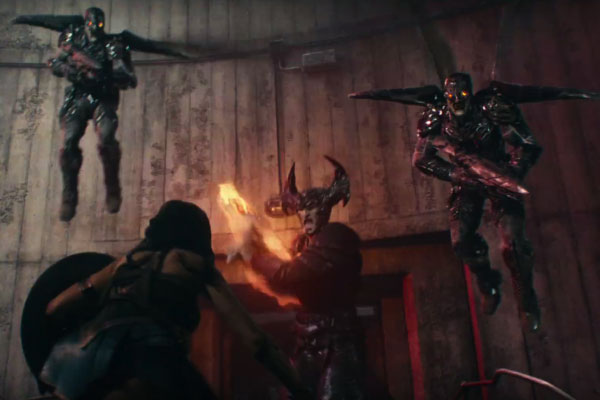 It was hard to find a good picture of the villain. Clearly I still failed.
When it comes to Justice League, there are so many places you can point to in order to determine what went wrong. And you'd be right! All of those reasons are why this movie was so poor!
First of all, Steppenwolf. What a goddamn terrible villain for us care about. Some CGI'd dude who is just super strong, and oh no, he might destroy the world. He has no great backstory, and he doesn't even feel threatening on any scale. Sure, they show he is strong, but also, he doesn't feel like a real threat. Not one bigger than Ares in Wonder Woman at least.
The CGI is a travesty. And so much of the film is just drenched in it. From the terrible Amazon horse fight scene, to the climatic battles, this one just reeks of cheap graphics.
Our characters come together and never feel like a team. It is clunky. Aquaman is shown as badass and strong, but never really embraces the powers unique of Aquaman. I have no idea if I care about Cyborg still, which is less a human with powers and more a…robot. But then again, Batman is on this team, so whatever.
And fucking Superman is in this movie. Once he finally shows up, he basically does most of the work on his own. They point out that he is indeed faster than The Flash, and the strongest, and can do no wrong. Steppenwolf is a villain who can kick most of the Justice League's ass. Unfortunately, the one he cannot can also do it on his own.
Justice League is just a farce of a great movie. It is amazing how the DCEU just hates its characters so much that it continuously pumps out these mediocre or worse films.
1 out of 4.