December 6, 2013
Get The Gringo
Mel Gibson's real life antics have seemed to put a dimmer on his movie career.
The Beaver came out right after or before one of those recorded racist rants of his, which obviously heart the film monetarily, despite being awesome and Jodie Foster's first real try and directing.
He even got kicked out of The Hangover Part II, but that was probably better for him in the long.
Presumably, the same backlash has affected viewings of Get The Gringo, an action movie that came out a year ago, that I have heard maybe one or two people ever talk about.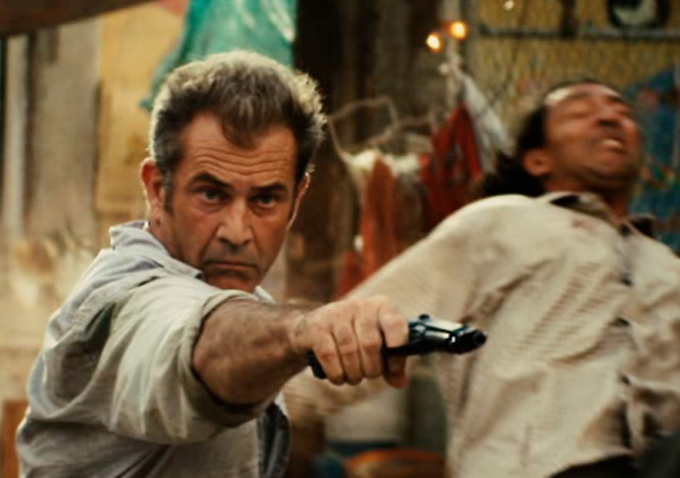 I personally blame it on his strange ability to look like an adult Eddie Munster.
The Gringo (Gibson) is nicknamed that because he is white, and in a Mexican prison. Why? Well, the film opens with him and a partner getting chased by the cops. They ram through the Mexican border, and crash. Then they get caught by corrupt Mexican police, who give him false charges, and take the $2 million in cash in his vehicle!
The prison he is sent to isn't a normal prison either. It is a ghetto. You can't just leave, but their are apartments and stores, and its own viable economy set up in the area. It doesn't have police roaming the streets either, just outside, so people can basically do what they want and they police themselves. Because of the set up, there are even kids in the prison, born and grown up in this area. Like, for instance, Kid (Kevin Hernandez), a kid here who sees Gringo steal some cash. Whoops.
Well, something is special about this kid, because The Gringo eventually finds out that no one is willing to hurt him or wrong him. Very interesting indeed. Must have something to do with one of the bigger criminals in the joint, Javi (Daniel Gimenez Cacho).
Oh well, Gringo just has to find away to escape, get his money back, and punish the people who set him up. Not too bad. Also featuring Peter Stormare, Dolores Heredia, and some Dean Norris action.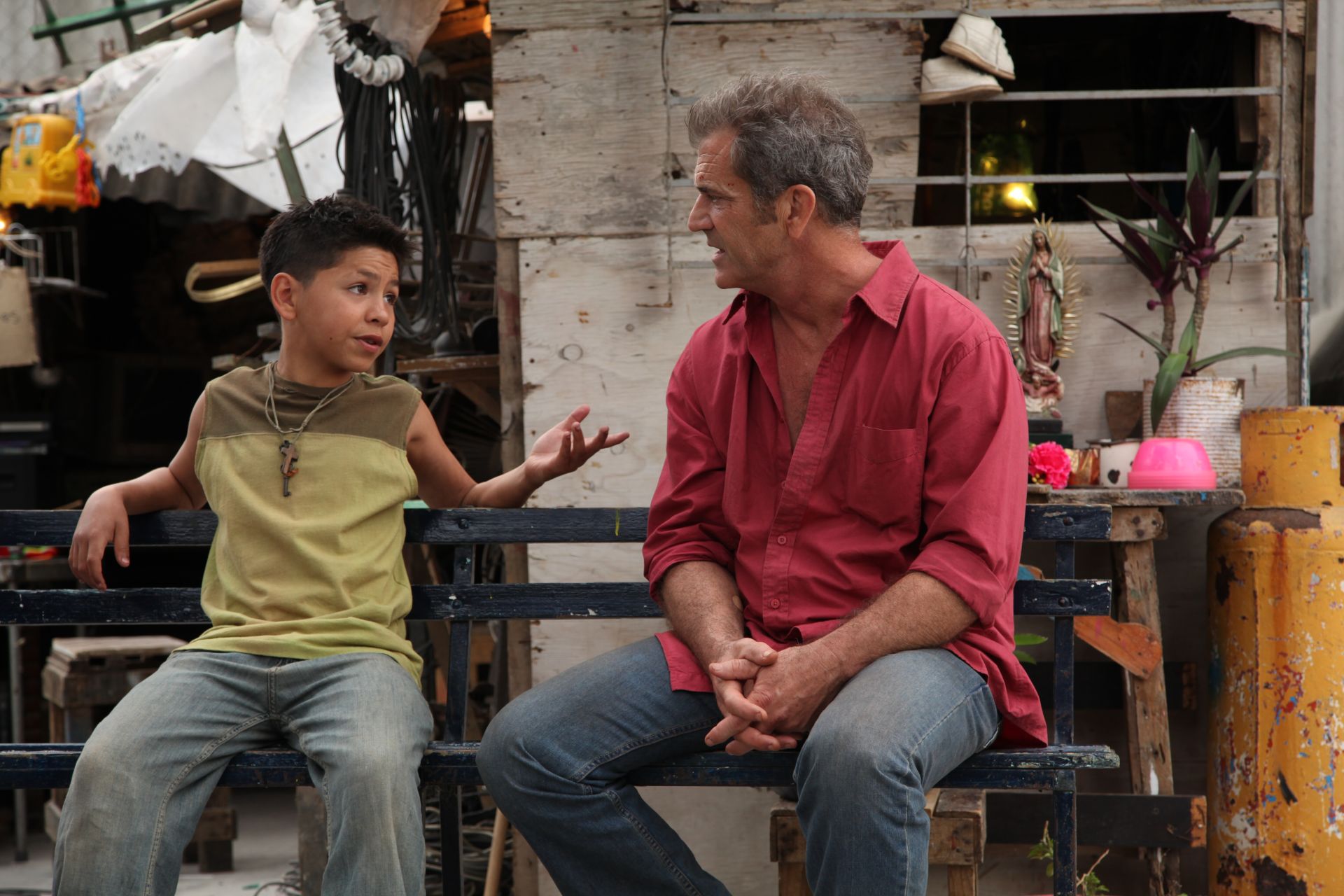 Yep. Two main characters, neither given real names.
Get The Gringo is indeed a strange movie, in that it has comedy. Or non intended comedy. I am not sure. Let's say it is all intended.
Not in the "Oh its so bad that it is funny" or "so ridiculous/awkward that it is funny" but like, legitimate humorous scenes and narration by Gibson to entertain on a not so action-y level. Which is surprising, because of the three genres listed on IMDB, none of them are comedy. That is silly, I laughed a ton.
Get The Gringo's first half was strangely entertaining for me. The Gringo was placed in a strange world and he had to use his wits and "charisma" to get him places, and everything seemed to work out.
Unfortunately, the ending and second half left me a bit more bored than I would have liked. I enjoyed the eventual escape that occured, and how it went down, just felt a lot of the build up to get to it was a too dull for me. Too much mindless shooting, not enough sexy shooting. I think most people would enjoy this movie more than me, and it certainly is worth a gander for those who enjoy action with non slapstick comedy.
2 out of 4.