July 31, 2019
Fast & Furious Presents: Hobbs & Shaw
Once again, I am left with a dumb title (Fast & Furious Presents: Hobbs & Shaw) to try and find a solution for it. Most people would just call it Hobbs & Shaw, because that is the real title. But they had to cram Fast & Furious in there so that people knew it was connected. Not that previous titles needed both Fast and Furious in order for people to get it.
This film comes out after 8, with FF9 and FF10 (not Final Fantasy) coming out in 2020 and 2021. So, unless FF9 happens at the same time as this film, I think it is safe to say we could just call it FF8.5.
Now, I had a lot of negative reactions to this movie's existence, just like Vin Diesel. How can I cheer on Shaw? HE KILLED HAN. HE SHOULD BE IN JAIL, or you know, killed. How many lives does he have to save for it to be okay that Han died? How many?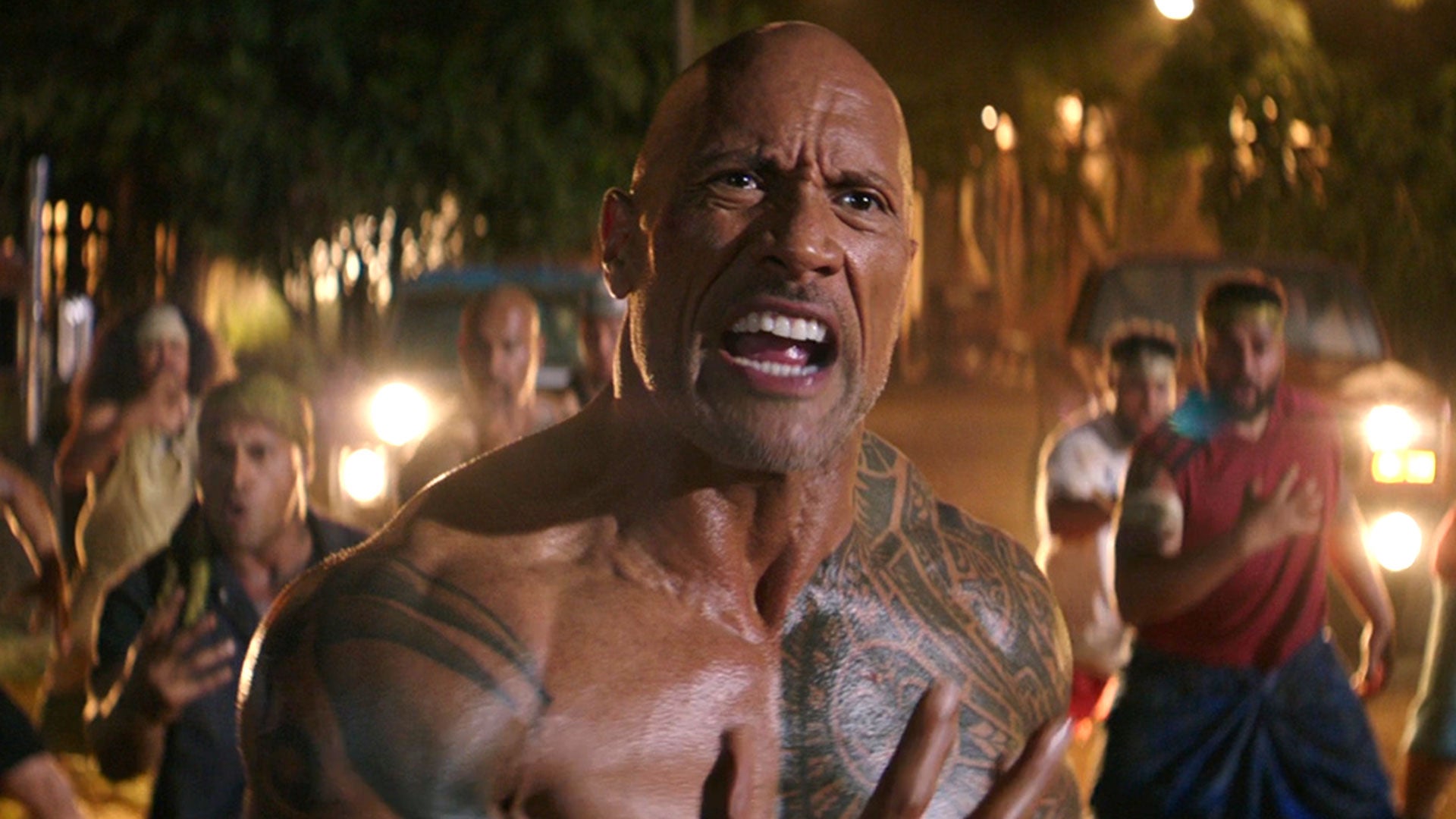 Let's get out Haka on and defend his honor.
Where is Toretto and his largely growing crew? The one that has only one person "retire" and some even come back from the dead (except for Han)?
I guess they are busy, and for some reason, the only people who are available to help the CIA are Hobbs (Dwayne Johnson) and Shaw (Jason Statham). Note, neither of them work for the CIA. Hobbs is some sort of cop…guy…and Shaw is a criminal hiding in plain sight that we are all just cool with I guess.
Either way, this bad guy Brixton (Idris Elba) was killed by Shaw awhile ago, but he survived enough to become a Cyborg. He has implants in him, making him strong, more bulletproof, faster, all of that. He wants to steal a super virus for his secretive boss who saved his life. However, Hattie (Vanessa Kirby) another law abiding criminal stopper, was able to stop him by running away after she injected the virus into her own body! Yay!
Now there is a ticking clock before the virus capsules dissolve and kill her, then go airborne and kill the world. And again, for whatever reason, Hobbs and Shaw are the only two men for the job, literally no one else can help, not teams of people, nothing. Well, and apparently family.
But not family in the sense that Toretto uses, just actual family.
Also starring Helen Mirren, Eiza González, Eddie Marsan, Eliana Sua, Cliff Curtis, Lori Pelenise Tuisano, and Ryan Reynolds.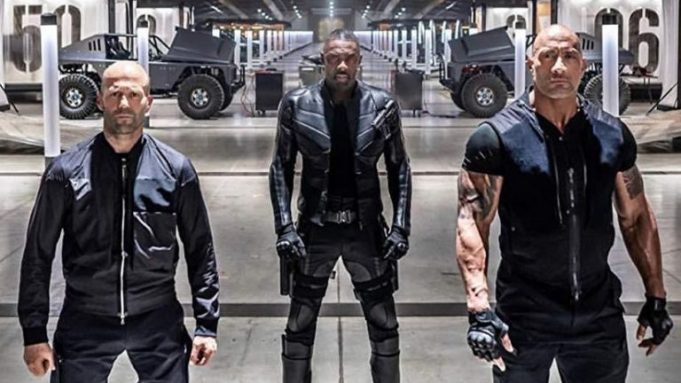 Oh, here are the men in black as well.
This movie didn't have to exist. The story it is telling is meant to set up something greater. Is that something greater going to be answered in FF9/FF10? Because it certainly isn't in this movie. It is like a prologue, just 8 chapters in.
For a franchise since Fast Five that has been basically a superhero movie without superheroes, it is interesting that they finally decided to just give us people with super powers. Elba's character is fast strong and a super villain, so now the stunts they want these characters to do finally make sense and have a reason for being that great. And since the threat wasn't dealt with, they can have more super bad people in the next films, and hey, technically, maybe the good guys will get super charged.
I have too much to say and I don't really want to spend my life writing about this movie!
It is entertaining at points, but it is very long. The ending is interesting, but I feel like the action piece before it in the factory was more exciting of an ending, and at least realistic for the universe. I really thought the movie was about to end. Somoa felt so long and extended that movie.
The screenwriter of this movie responded to the Justice for Han movement (which I will admit, I didn't know people agreed with me on until after I saw the movie). He said he gets it, and eventually, Shaw will be redeemed I guess. The "line" in this movie about Han is total bullshit, because there is no reason for us to assume it is about Han at all. Shaw has killed dozens, maybe hundreds of people. No way he is probably thinking about Han, telling this to people who have nothing to do with Han.
And I don't have time to wait. If Shaw doesn't ever go to jail to answer for his crimes, and actually stay there, then saving the world isn't good enough.
This movie is average. It is likely forgettable, and it feels really forced to put these two together. Really, no reason.
But the biggest question. Which of the two is Fast and which of the two is Furious? Because we would all probably say Shaw is faster, but also, furiouser. So why is Hobbs even here? Because we like him?
2 out of 4.