March 4, 2014
Baggage Claim
I can't remember when Baggage Claim came out in theaters, probably October or November. I can remember that because I live in one of the whitest states ever, it didn't come anywhere close to my theater. Pfft. Bunch of lame white people up here, can't handle a movie of color.
But hey, a movie about finding the one you love and planes. That is. Well. Originalish. I guess.
Yeah, I will allow it. Bring on the movie.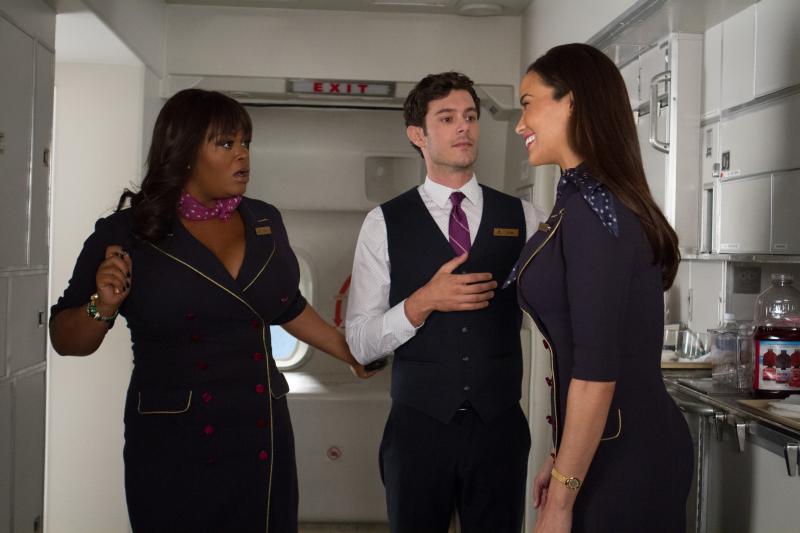 It was actually super hard to find her in flight attendant gear. Weird right?
Montana (Paula Patton) is a flight attendant and her mother Catherine (Jenifer Lewis) really loves weddings. She loves weddings so much, she got married herself around five times! Catherine has two daughters, but none of them are married yet and that is sad.
Montana has a man though, Graham (Boris Kodjoe), and thought he was about to propose. Turns out, Graham be cheating, and Montana is the mistress in question. Shit. Sadness. Then Montana finds out her sister is getting married, and she makes the grand claim that she too is getting married, and will let them meet her fiance in 30 days.
What? Bitch be crazy. Well, her friends (Jil Scott, Adam Brody), fellow flight attendants develop a plan. They will use all of the resources TSA/airline workers and everyone in between have available to constantly screen for one of her exes that fell apart in good terms to make a flight. They will then do whatever they can to get her flight attending on said flight, to maybe win back an old love and find happiness!
Err. Yeah. Her neighbor and BFF from high school William (Derek Luke) thinks she is crazy, but whatever.
And boy does she have exes and suitors to choose from, including Trey Songz, Taye Diggs, and Djimon Hounsou, who are now rappers, congressmen, and rich motherfuckers, respectfully. But we know they won't work out for her for a variety of reasons, that's why their actor names get listed in a single sentence, right?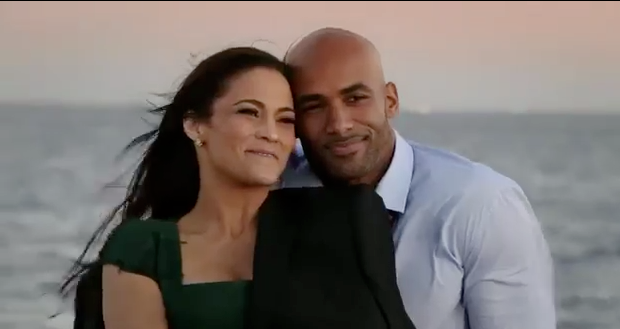 I am pretty sure I gave this film a fair shot. I mean, it is a RomCom and I enjoy those a lot. It tackles a unique-ish subject, and it has a bunch of actors I enjoy.
But even for me, the lover of love, it all falls a bit short.
Halfway through the film, I could see myself giving it a 2 out of 4, for at least being a bit interesting, but over time I realized I didn't really get a lot out of it. From the beginning, you know who her true love will be. That isn't normally an issue in RomComs, it is just an issue in this one where the point is her trying to find her true love amongst a bunch of men she knows.
It had its amusing moments, where Affion Crockett as a TSA agent was clearly the best. But he wasn't utilized that much, maybe having only two real scenes.
The humor was low and a bunch of guys are assholes. Basically the theme of the movie.
1 out of 4.