Danger Zone? Take My Breath Away? Great Balls of Fire and You've Lost That Lovin' Feeling? (Technically)
The original Top Gun had a pretty stacked soundtrack, especially when it had at least two very famous songs that were made for the movie. The latter two already existed, but damn it, we had pilots singing them, so they were memorable too.
I personally hadn't seen the original Top Gun until a couple of weeks ago. And yet, I knew everything about what happened in the movie. I knew how it would end, I knew who would die (spoilers?), I knew how the volleyball would game. Top Gun has been completely culturally osmosised, which I am going to count as a word here. But really I wanted to finally watch it to make jokes like they do in Flight of the Conchords, how everything is like Top Gun.
Like a lot of people, I went in expecting the sequel film, Top Gun: Maverick, to be utter shit. Sequels several decades later, based on a movie that had a very weak plot, aren't usually allowed to be good, let alone better. But I guess everyone agrees, Maverick is a better film than the original.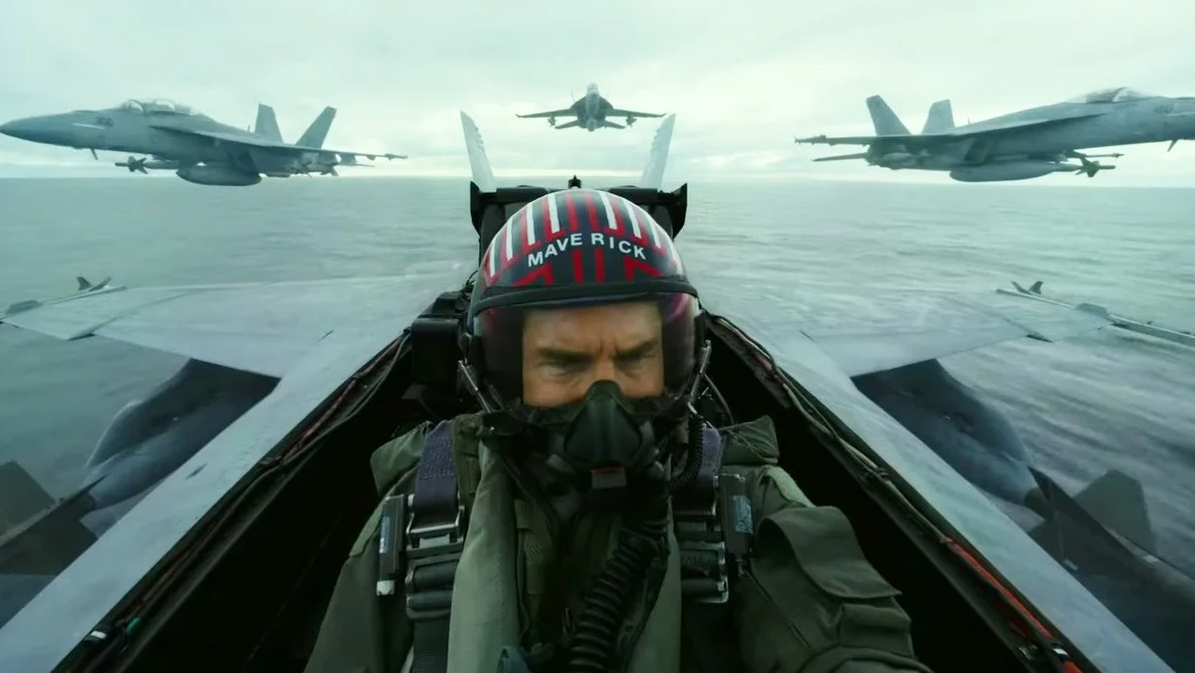 Never get into a four way with jets. Unlike, I guess, you are a jet too?
Remember how Top Gun ended? Maverick (Tom Cruise) said he wanted to stay at Top Gun and teach pilots? Well, apparently that didn't last long, because he became a test pilot instead, so he can fly experimental new aircraft. He has a need for speed. And for putting his life on the line. But its modern day, and he has to get on with the fact that most of the planes are going to be drones now, and they are wasting money on new pilot planes. Apparently Iceman (Val Kilmer) being one of the main admirals is the only reason he is still on the payroll.
But now he has to go to one final outpost. He has to go back to Top Gun, because he needs to train former Top Gun graduates, most of which are firsts in their class. The best of the best. Even though he crashed and burned as a teacher, he is the only one who they have available left to teach them, as the only one who has similar experience flying under these conditions. It is a complicated plan, to take out a nuclear bomb facility before it is turned online. It involves going fast and low, twists and turns, avoiding anti-aircraft missiles, and some tight up and down maneuvers at the end. Also they have to have two different direct hits on the target, with basically only two shots overall to get both hits. Great.
Maverick, reluctantly agrees, because he also doesn't want to quit flying, not yet. And he can still have fun with this. But things will sour and overcomplicate when he finds out one of the pilots in the program is Rooster (Miles Teller), son of Goose, whom Maverick still feels responsible for his death even though he was cleared of wrong doing. And for sure, Rooster hates Maverick, and thinks he is going to not go on the mission, even if he has earned it, if Maverick pulls him for guilt.
Lives are on the line, guilt is in full force, and a 60 year old man is going to have to prove he can make some hard decisions this time.
Also starring Ed Harris, Glen Powell, Greg Tarzan Davis, Jay Ellis, Jennifer Connelly, Jon Hamm, Lewis Pullman, and Monica Barbaro.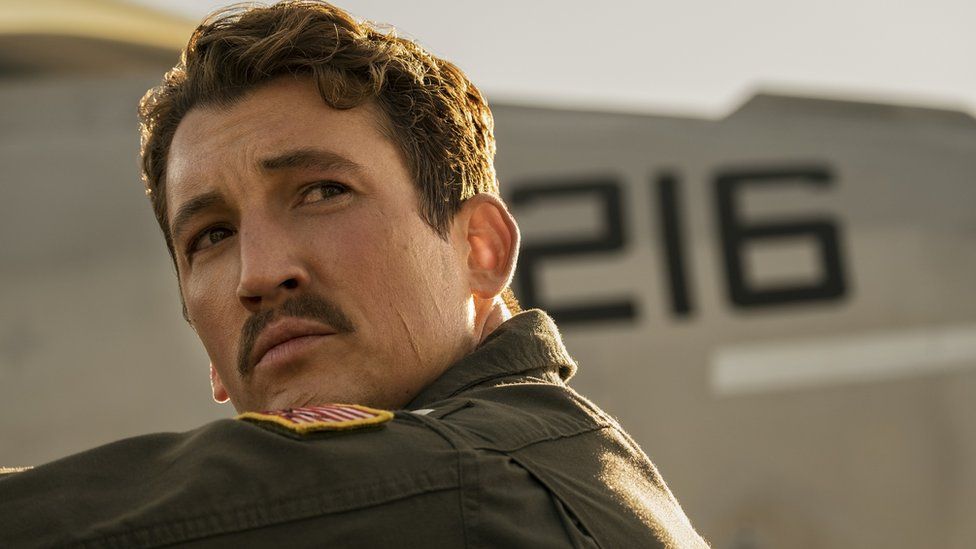 Still legally obligated to post a mustache picture if they show up.
Is Top Gun: Maverick better than Top Gun? Yes. But you have to understand, and this will be hard for a lot of people. Top Gun is not a great movie. It can be memorable, and exciting for the time, but it technically wasn't even a great movie in the 1980's even if it made a lot of money. It was a propaganda tool, with a cool soundtrack, and a really, really, dumb plot.
So Top Gun: Maverick should be easily a better film. Does it rely on nostalgia? Yes, it starts off with Danger Zone again. I was worried all the main hits would be replayed, but they only did half of them. One of its issues was taking its time dealing with the fact that the first film ended with him going into teaching, and the sequel clearly not wanting that to be the case, so that he could come back decades later. They had to have him fail and run away, and some other suspicious backstory they crammed in with new actors/actresses over the run time of this film.
I will say, him becoming a test pilot definitely feels a lot more true to his character, so I will give the sequel that. Having to deal with the complicated decision of sending his former best friend's son to his potential death, or refusing to let him go even if he earned it, was a great decision to grapple with. It did carry a lot more weight than I was expecting for this sequel film.
And yet, some of the decisions in the sequel feel hollow. After all, having a whole film where he is told he needs to know when to let go and to move on, when to let someone else to take the controls and fly, and his character struggling with that acceptance the whole film? Again, makes sense. Buuut, if they throw it all away for One Last Mission™ then did it really matter? It reminded me of the last Bad Boys movie, making something actually interesting with Martin Lawrence being a pacifist, just to get rid of it when convenient and make a generic action film.
Again, Top Gun: Maverick is better than its predecessor. The fight scenes are actually watchable, the maneuvers are exciting, and it is overall more entertaining. That does not make it a top tier film, just an okay entertainment flick.
2 out of 4.