Alex Garland has been around for awhile in the movie business, but at this point with Men, he has only directed three films. The first two are Ex Machina and Annihilation. But he was a writer before that, writing all of his own movies, but also classics like 28 Days Later… and Never Let Me Go (which was based on a book already).
And yeah, people love him. I was a decent fan of his first movie, and Annihilation didn't win me over as much as others, but it was definitely creepy. With Men, this will be my first time seeing one of his movies in actual theaters, before I can already hear the hype (or anti-hype as it may be) from others. A fresh new experience! I love it.
As someone who identifies as a man, I am excited that this writer/director has decided to make a movie honoring and praising the life of people like me. Finally. It has been so long since we had any film cater to men, am I right fellas?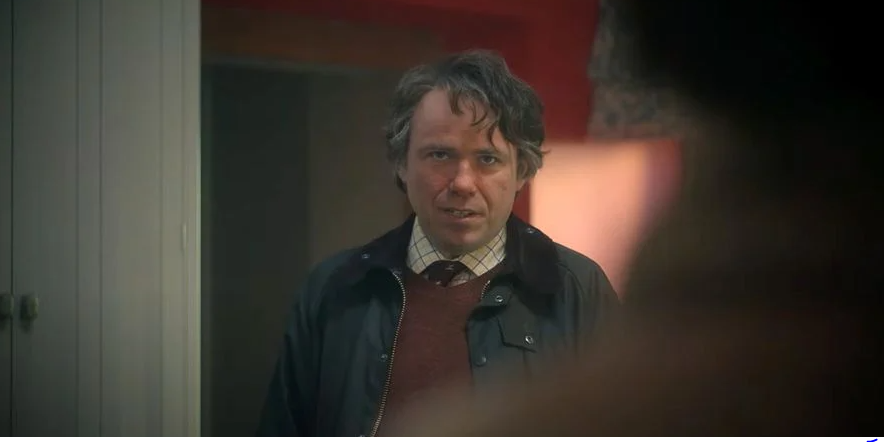 Is this the titular Man? No, there has to be more of them.
Harper Marlowe (Jessie Buckley) just needs to get away. She used to live in the city, and used to be married. But things sure did go south with her husband, James (Paapa Essiedu), and she needed a huge change of scenery.
So she rented a fancy, fancy, old school cottage in the middle of nowhere. I am not sure if it is an Air BNB type deal, or just some British thing, but she has this wonderfully large house with a lot of land, so she can unwind and chill.
The owner Geoffrey (Rory Kinnear) lives a little bit away, and he can head over if there is any issues, but he expects it to be quiet and lovely time for her. And it is! She goes on a walk, frolics through the fields, and even finds a cool tunnel that has some sweet echo capabilities. And while she is having a grand old British time, a figure appears at the very end of the tunnel. And it starts to come after her.
Now, some people might think a naked grime covered man in your yard is a good time, some may not. Harper was definitely not okay with this, and it was just the start of her very bad experience in the country.
Also starring Gayle Rankin as friend on the phone!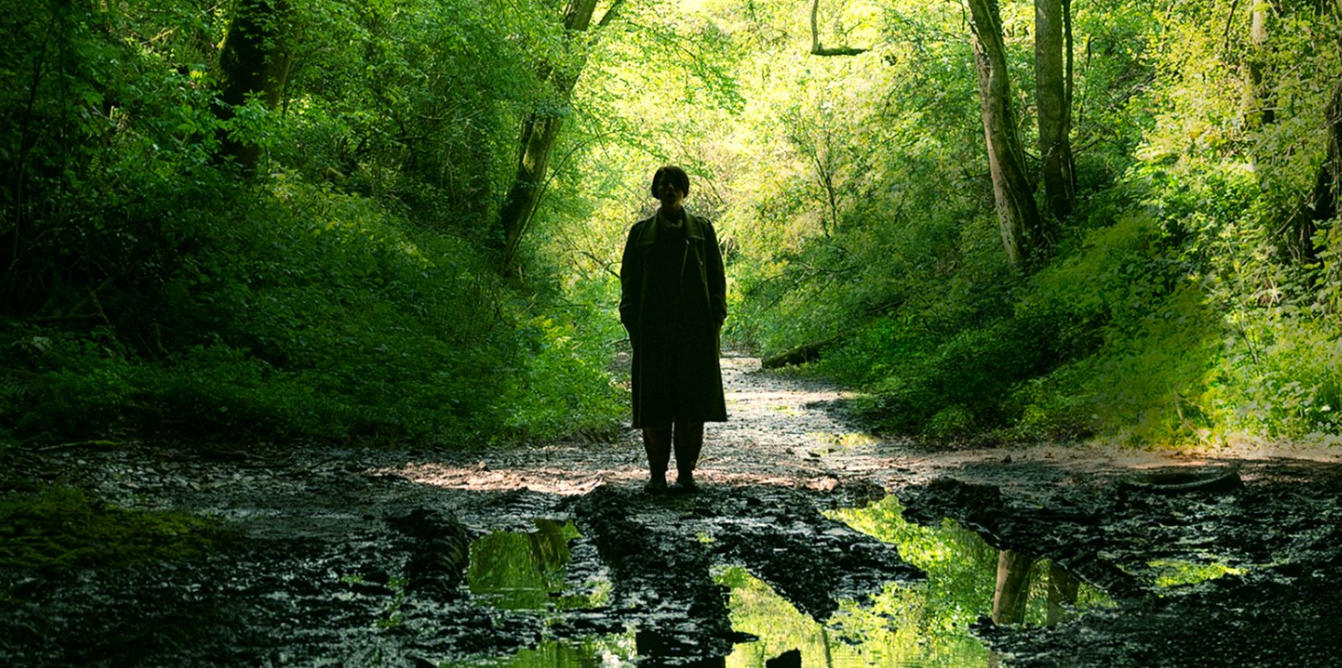 Who decided to make walks in the woods a scary deal? Assholes, probably.
If there is something Alex has been able to for sure do in his recent films, it is to make a wooded area pretty darn unsettling. It isn't even a giant part of the film, because hey, the church, the village, the people, they are all unsettling as well in different ways. Just an unsettling small village with a lot of maybe evil in store for our poor heroine.
Buckley is a strong lead here. The entire movie's weight and emotional turns are on her shoulders, and a lot of that is while she is alone and dealing with the unknown. I do love Kinnear as well, and I love him a lot more after the fact because I realized how dense I was. Kinnear actually plays every man in the village who is important to the plot. All of them. I didn't realize that the whole movie, it is technically probably obvious in it, but I am a dense motherfucker. I just honestly didn't realize it, so his performance is even more impressive, and it totally works for the themes of the movie.
Men deals with abuse — abuse that is often performed by men against women. Both physically and mentally/emotionally. At some points it is subtle, and sometimes it is right there on the nose. Once again, it really fits strongly with the themes of the movie.
The ending is a different matter. It goes balls to the wall, wild stuff there. Horror tropes and just weird shit. It was glorious and ugly (or even Filthy Gorgeous). It is a very creative film, and one that tells me I shouldn't go out and rent a country side mansion by myself for a few weeks if I am a woman in Great Britain. Yep.
3 out of 4.
T