Zachary Theodore Snyder, you have been in the news a lot lately you have.
What, with your cuts of movies, and your…well, family problems that are very sad and that sucks. But you have been mostly in the news because of other properties that aren't your actual doing. Sure, Justice League did suck, but don't worry, the Zack Snyder's Justice League still wasn't that great either, and much longer in mediocrity.
What happened to the Zack Snyder I used to know ,the one who did his own work? (Technically, I never knew that Snyder. I learned about him with 300, so I have only known him as someone who adapted graphic novels/comics to film, and I liked them. Heck, I liked Sucker Punch, which was basically his only original film at that time, not based on another property.
So I am here for a chance for Army of the Dead. His own Zombie flick, not a sequel like his Dawn of the Dead, which I most definitely did not ever watch.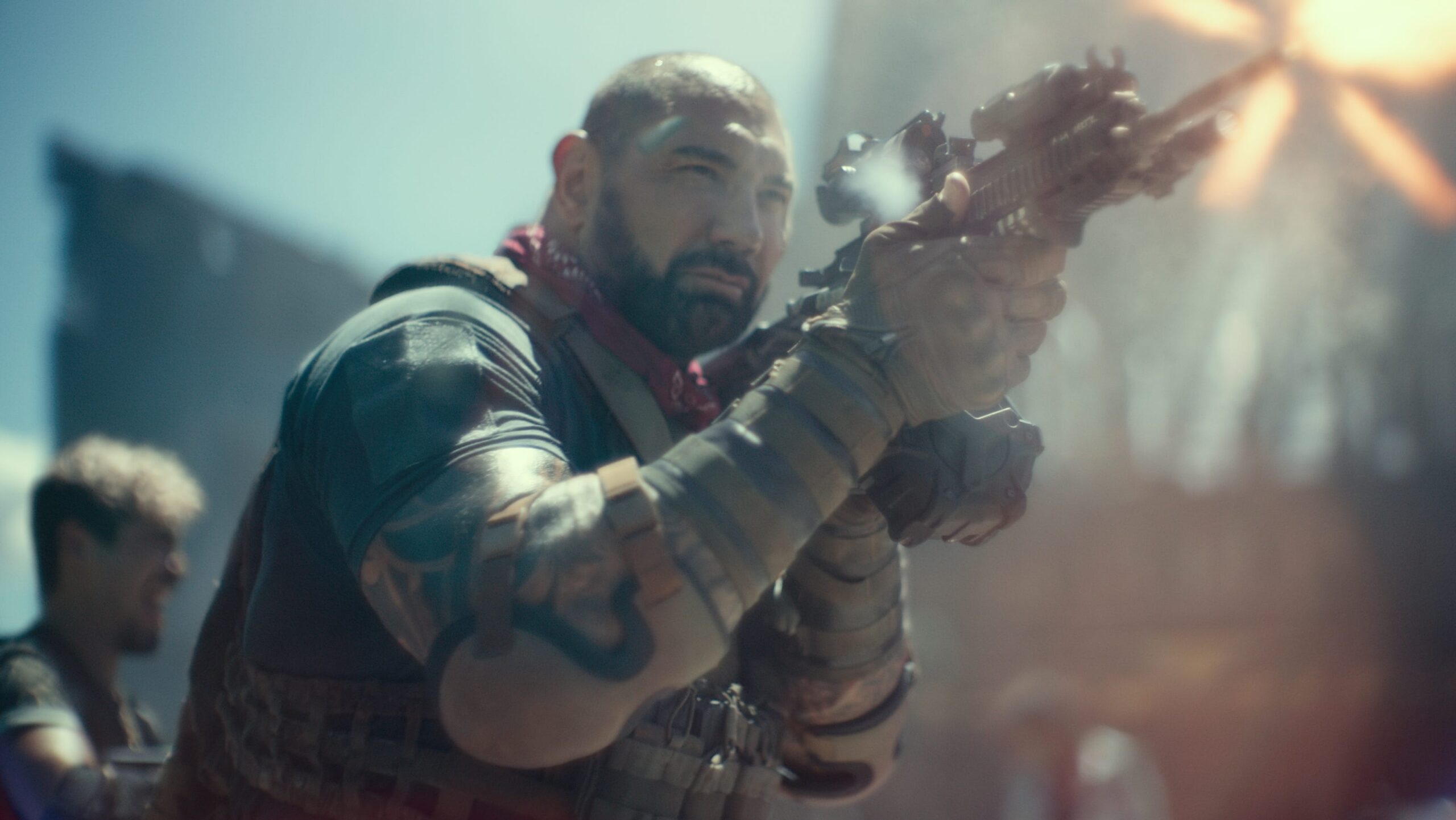 Should I go back and watch all the classic zombie films? Nah, let's just shoot them from my memory.
Shit! Zombies!
They actually use the word in this movie, and that is nice, because a lot of films with zombies don't. Anyways. Some Area 51 army dudes are transporting secret cargo between facilities, and have a stupid little accident that flips their vehicle and opens it up. And what is inside? A zombie! A smart, strong, fast zombie (Richard Cetrone), who kills the guards, makes a few zombies, and sets his sight for the place with the lights in the middle of the desert, Las Vegas baby!
This film takes place a few weeks after these events, with the city not only completely overrun with Zombies, but thankfully also walled off from the outside. There are communities outside the city, a lot of lost lives, and America might go and just Nuke it to deal with this threat before it gets out.
But one casino owner (Hiroyuki Sanada) wants his money out of there. So he hires a team to get his money, offering them a lot. They just have to go get in, hack a safe, get the money, and repair a helicopter in the city to fly out of there. And he picks Scott (Dave Bautista), a man who survived Vegas already and has shown capabilities. So he gets a team, including his daughter (Ella Purnell) accidentally.
Also starring Tig Notaro, Matthias Schweighöfer, Raúl Castillo, Samantha Win, Huma Qureshi, Garret Dillahunt, Nora Arnezeder, Theo Rossi, Ana de la Reguera, Omari Hardwick, and Michael Cassidy.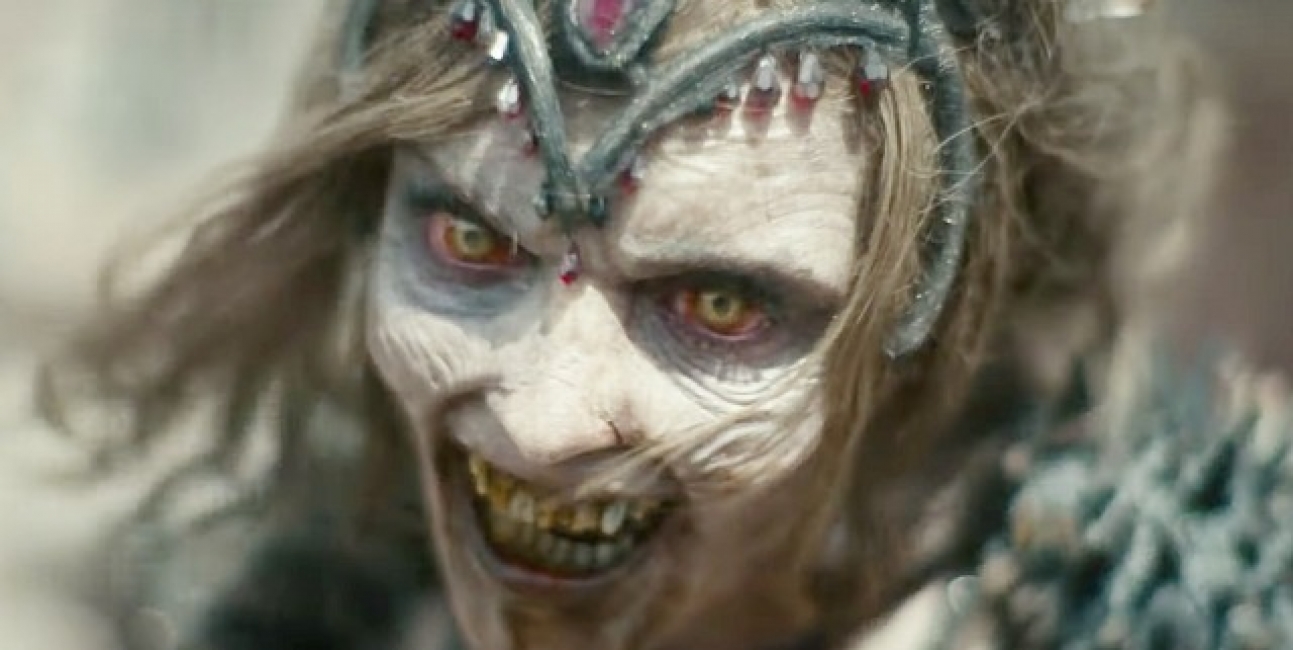 Oh you are so lovely, my zombie queen, and so…slightly blurry. 
Army of the Dead has a lot of zombies in it. Not the most zombies I have ever seen in a film. Shit, did you see World War Z? There were a bunch of zombies in that one shot. But we got types of zombies! Regular zombies, dehydrated zombies, smart/armored zombies, maybe robot zombies, shit we got a Tiger Zombie. Zombies for days, and all breeds. I am not some Zombie purist who thinks the only good type of zombie is one that shambles and is brain dead. It doesn't really matter to me, because zombies are made up so who cares what anyone does with them?
This is a strange opinion for me to take, given the whole film critic thing, but despite having some plot issues and strange edits, the interesting take of zombies in an interesting scenario won me over in the end, as an entertaining flick.
The film has a lot of strange additions to the plot, and hints about what is to come, and not all of them take hold. For example, the piles of zombies who just need rain to be rejuvenated. Does this film feature rain at all? Hell no. And frankly, the ending is extremely insulting, with the sequel set up, purely based on the time the character has during it, compared to what we already know about zombies earlier in the film. It doesn't make sense in the context of this film, but it could probably make sense with even more backstory or science behind it, which likely future ones would work on doing.
That doesn't mean things are okay! But also, some of these things are red herrings and mysterious at the same time. The ending is incredibly clunky, and a lot of that is probably attributed to the fact that Tig Notaro replaced Chris D'Elia entirely after the film had been shot, due to his sexual assault/harassment history. I can't remember exactly what, but it wasn't that good. Given the problems with that, a lot of this is better than anticipated.
This world created had a lot of potential, and the moments that I enjoyed far outweighed the slower moments, the ending, and any plot awkwardness.
Bring on more smart zombies, I say.
3 out of 4.