January 25, 2018
Wish Upon
Sometimes it is really hard to remember all the genre specific films that come out in a year. Especially 2017 and horror.
When did Wish Upon come out? I don't remember. I might have gotten an invite, but I don't remember. Did I choose to not go, or was there something better to watch? Who fucking knows!
But at the end of the year, Wish Upon was already out, and I gave it a check because of the name and I knew that some shitty horror films had to be out there as well. And our star was not used to the leading role, but she was used to some horror films, so there was potential.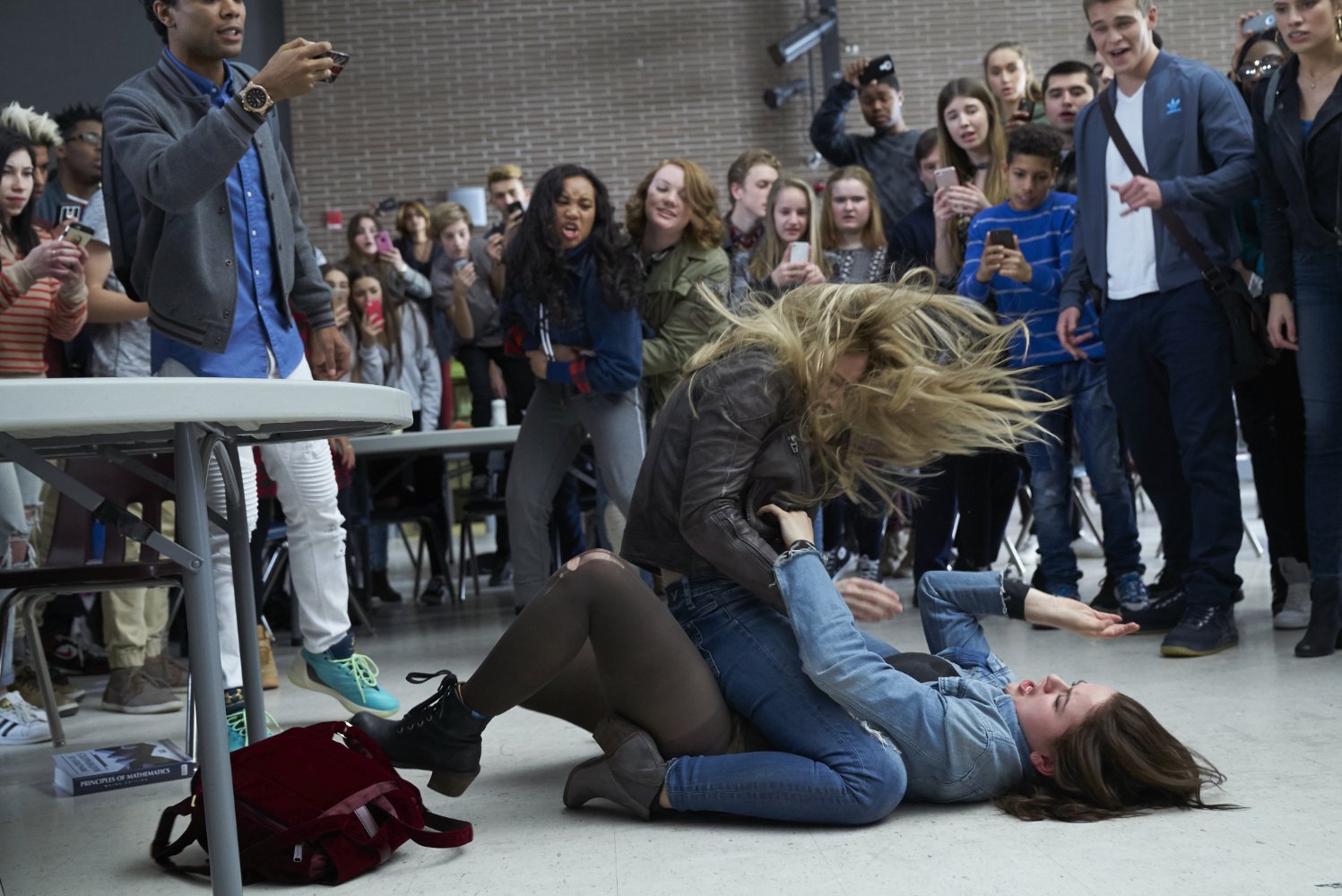 I bet the word viral is used in this movie at least twice.
Clare Shannon (Joey King) is your typical high school outcast. Small group of friends (Sydney Park, Shannon Purser), into some weird hobbies, sort of poor, normal stuff. Here mom (Elisabeth Röhm) committed suicide when she was younger, which haunts her occasionally. Her dad (Ryan Phillippe) has an embarrassing trait where he likes to dumpster dive for treasure for friends, but really it just makes him a hoarder and their house is a disaster.
And then one day, he finds a Chinese box that looks cool and leaves it in her room. She only dabbles in the language, and can see that it has wish on it, so for the lolz, she wishes this bully girl at school (Josephine Langford) will just rot away. And lo and behold! She gets a disease on her face and doesn't return to school. Hooray!
However, this wish box has a deadly side. Every time it grants a wish, an entity the wisher knows will die. And if the wishes ever get used up, their own soul will be taken as well. But she doesn't know Chinese, let alone ancient! And her old friend (Ki Hong Lee) can only help her so much, especially if she doesn't listen. Time to wish for stupid stuff, consequences be damned!
Also starring Mitchell Slaggert.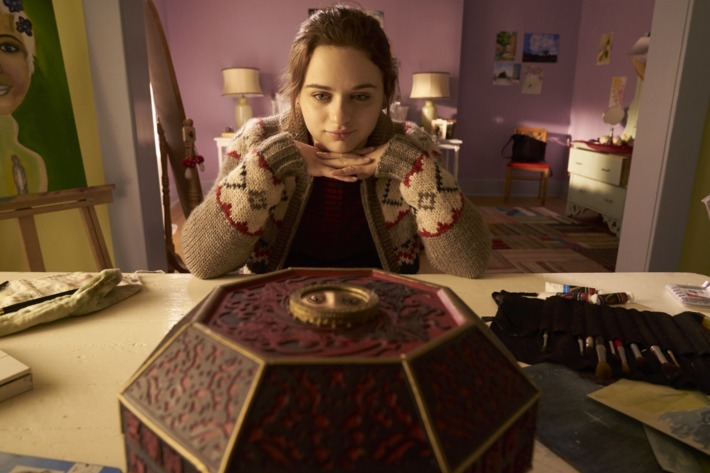 Behold, foreign mysticism as your villainous holder of items!
A horror movies where wishes don't go as expected? That isn't new at all. But these wishes basically work out well, except for the whole dead friends or neighbors or family members part. However, it takes way too long for the lead to realize the wishes are real, happening, and the box is the culprit.
By the time she for sure knows, she also knows she has seven max. She has done four of seven, and knows that she is running out, and that it brings danger to people. And she fucking wishes her fifth wish for school popularity.
It is so goddamn stupid. That is the sort of wish you can imagine in the first three, maybe, especially when testing to see if it worked. But at this point in the film, it is already clear the writers had lost their goddamn minds.
Wish Upon takes a regular story and tries to add some Final Destination elements to it. Because they quickly start playing up the deaths, so we can sort of guess and see how they will die. Or even WHO will die, as they show multiple characters in potentially deadly circumstances. But they feel cheesy and not scary, unlike the FD franchise.
And really, the ending is horseshit as well. This is a horror film about a girl of below intelligence, who thinks she is above average intelligence, and then some people die.
0 out of 4.