I didn't know anything about Waves going into it except for the vague IMDB description, but I have seen every movie from director Trey Edward Shults. He did Krisha, which I did not like, and he did It Comes At Night, which I loved. So a nice 50/50 going on there.
He is also super, super white. This only matters to me because I read the description for Waves. It begins with "Traces the journey of a suburban African-American family…" wait, what?
I had to ask myself before hand, am I fine with this? I don't think Shults knows anything truly about the African-American experience. Is it going to be full of stereotypes? Is it going to touch on it at all?
On the other hand, I know that many directors stick to only what they know and that is why we only have mostly White/man stories, since too many directors are just white/men. What we have asked for these directors is to come out of their comfort zone, to tell other stories and represent the real America. And that appears to be what Shults is doing with this movie.
I can't have it both ways, so I decided to be completely on board with this film and encourage directors to tell other stories.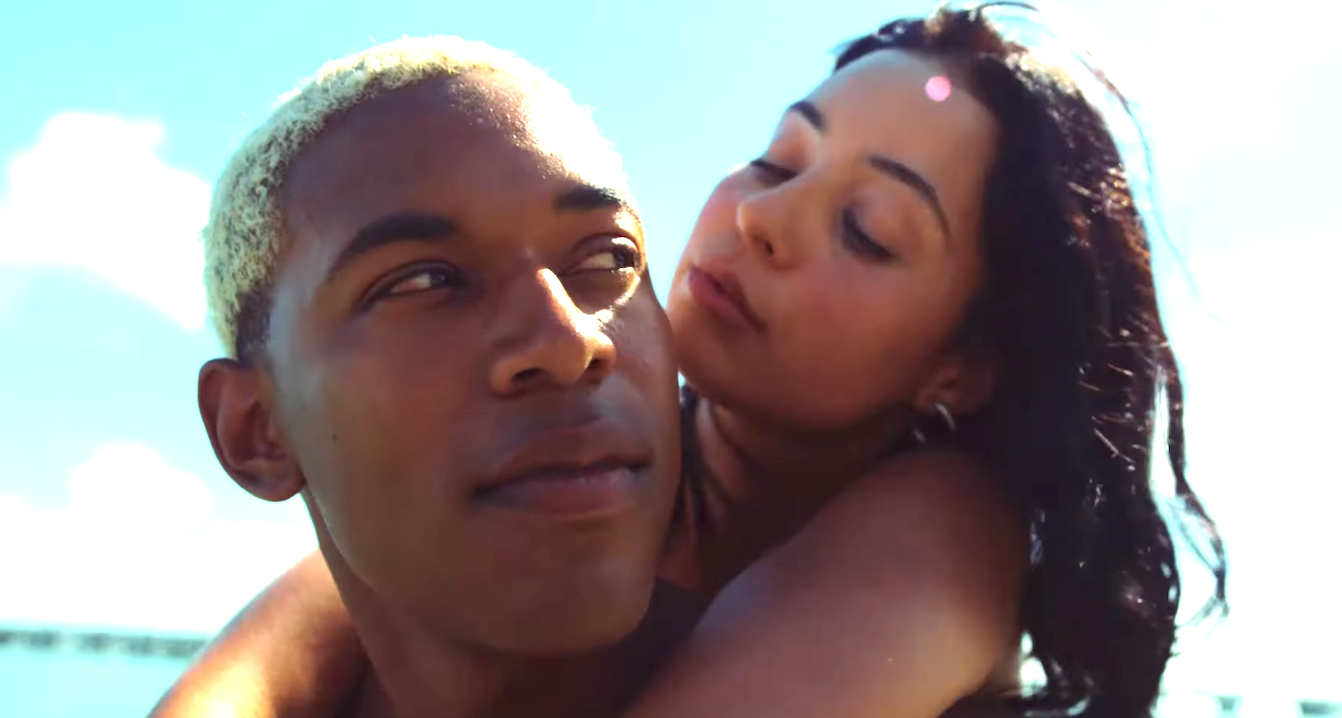 And eventually, more movies about mer-people.
Tyler (Kelvin Harrison Jr.) is a senior in high school and seemingly has it all. He is fit and loved and popular. He is a star on their school's wrestling team. His family is rich. He has a girlfriend, Alexis (Alexa Demie), and they are really serious of course. Yep, no problems at all.
Well, his dad (Sterling K. Brown) is sort of intense and involved in every aspect. His step-mom (Renée Elise Goldsberry) is away with work a lot. His sister (Taylor Russell) is nice, but doing her own thing.
But sure enough, one thing goes wrong. And then another. And then another. And then another. And sure enough, emotions, impairments, pain, and sorrow, snowball up until actions can no longer be taken back. Can they recover? Can they move on?
Also starring Clifton Collins Jr. and Lucas Hedges.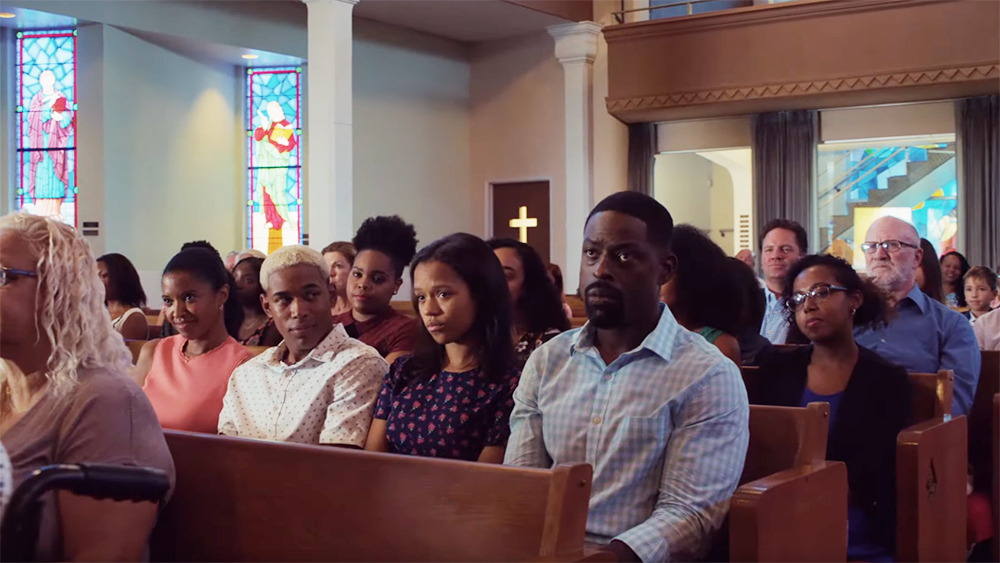 Maybe Jesus has the answers? Maybe even…Satan!?
Shults is an interesting director. You can tell he wants to do more than just tell a story, but convey emotions and feelings into the audience. The first 10 or 15 minutes of this movie, I felt like a dream. Good times, music, everything is bliss. I honestly don't know how long parts lasted, or when changes began, but the shift is powerful and he puts in all the stops to make it obvious.
The most obvious way is with the aspect ratio of the movie itself, which starts off full, and changes depending on what is going on in the movie. It might not be obvious when it happens the first time, but eventually it is front and center when the biggest disasters are occurring. And not just the ratio, but the use of sounds and music, the silence, the lighting themes, all of these work together to make a perfect movie for the audience. Trent Reznor and Atticus Ross are behind the music and it has been their best work since The Social Network, and probably surpass it in my eyes.
I loved, loved, loved our main family in this film. Harrison has never been better in his short career, and Russell puts a surprising amount of heart into this picture as well. The parents relationship felt real, sad, and it broke my heart watching them work through their issues.
This felt like a real family who loved each other, despite all of the nonsense that went on in their lives.
I definitely cried about four times, just when I became overwhelmed with emotion or during heartfelt scenes, not necessarily my typical obvious cry moments.
I still dozens of movies to see this year that are going for Best Picture and weeks before 2020, but this is damn near the top of the list for me at this point.
4 out of 4.