December 5, 2014
They Came Together
Heh. Heheheheh. They Came Together. That title. Oh man. Oh boy.
I'm done. I can't even think of a good intro because of that.
However, I would feel like an asshat if I didn't first mention that this movie had already been reviewed on my website. Yah! Here is a link! Because I totally have guest reviews on my website, not a lot, but they are there. And from them, of the seven, one I had reviewed already, one I reviewed soon after, and this one I reviewed way way later.
I think I am just stalling.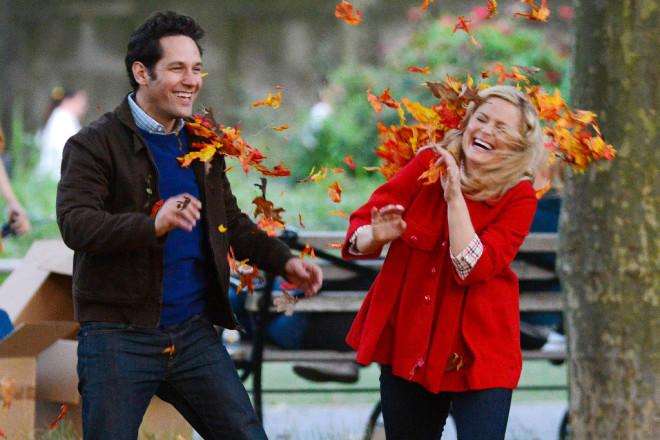 Like how I am avoiding cleaning up my leaves in my yard.
This movie is your classic romcom. And that is how they sell it. It is literally a spoof movie on romcoms, and they basically say that in the opening scene.
It is your classic boy meets girl. Joel (Paul Rudd) is a big corporate man working for a candy shop. Molly (Amy Poehler) is a klutz and owner of an independent candy shop. Oh my goodness, conflict!
Joel has a long term girlfriend (Cobie Smulders) who doesn't love him like he does. Molly has an ex-husband and a kid.
Joel has a best friend (Jason Mantzoukas) who introduces him to a girl from work. Molly also has a best friend (Melanie Lynskey) who also wants to do that same thing!
Joel has a group of best friends who help him decide relationship advice. Molly has a black coworker friend (Teyonah Parris) who helps her keep it real.
Joel also has to deal with his younger brother (Max Greenfield) who is busy following his dreams and not making a living. Molly has other options, like a banker (Ed Helms) who wants to get closer to her.
I think you get the gist. It has a lot more people in it too! Like Christopher Meloni, Bill Hader, Ellie Kemper, Michael Ian Black, Kenan Thompson, Jack McBrayer, and Ken Marino.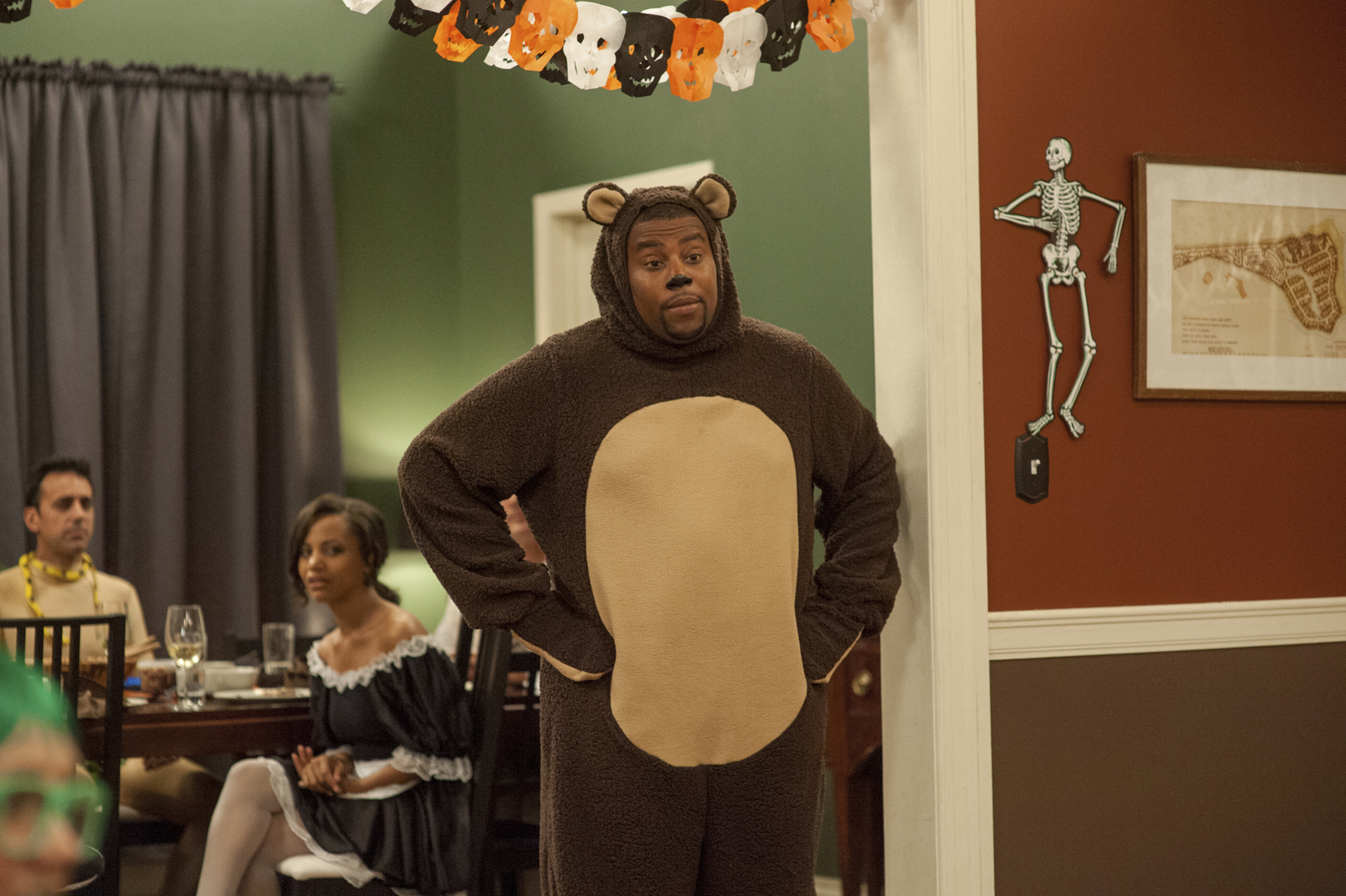 I don't have a joke here. I just like the picture a lot. 🙁
I felt ridiculous writing this, because in all honesty, it was a ridiculous movie. I actually put off watching it for so long, because I thought I wouldn't like it, or it would be as average as a romantic realistic indie movie. And hey, it was weird and unique! So that was good.
It is hard to find a nice spoof movie nowadays. And I think They Came Together gave one of the better attempts at it. I did laugh at quite a few of the absurdities, and found it pretty funny. But, by the end, I thought aspects of it were going too strong and the joke was losing its luster. A bit. You know? Maybe too much of a good thing. Hell, I even had a good time explaining some of the jokes to others, but I didn't think this is a movie I could really watch again and enjoy it as much of the first time. I think it will quickly stale out.
This is all conjecture. I might love it forever. But if anything, these reviews are first impressions and my impressions can often change through time. I usually don't like changing a review later, because who would notice and ehhh, apathy. This time I am pretty sure that I would only enjoy this movie once though. And that is why it is just an okay film in that regard. Without staying power, I don't want to buy it. If I don't want to buy it, then is it really that great?
2 out of 4.