April 14, 2017
The Fate of the Furious
Okay, let's start this with my fast and the furious order of liking the films.
1, 5, 3, 7, 6, 4, 2.
And now that I have seen The Fate of the Furious, I would either put it after 7, or after 6. The trend continues, that I would have mentioned in a few of the previous F&F reviews I have done.
The even ones are not as good as the odd ones. It is science, bitch!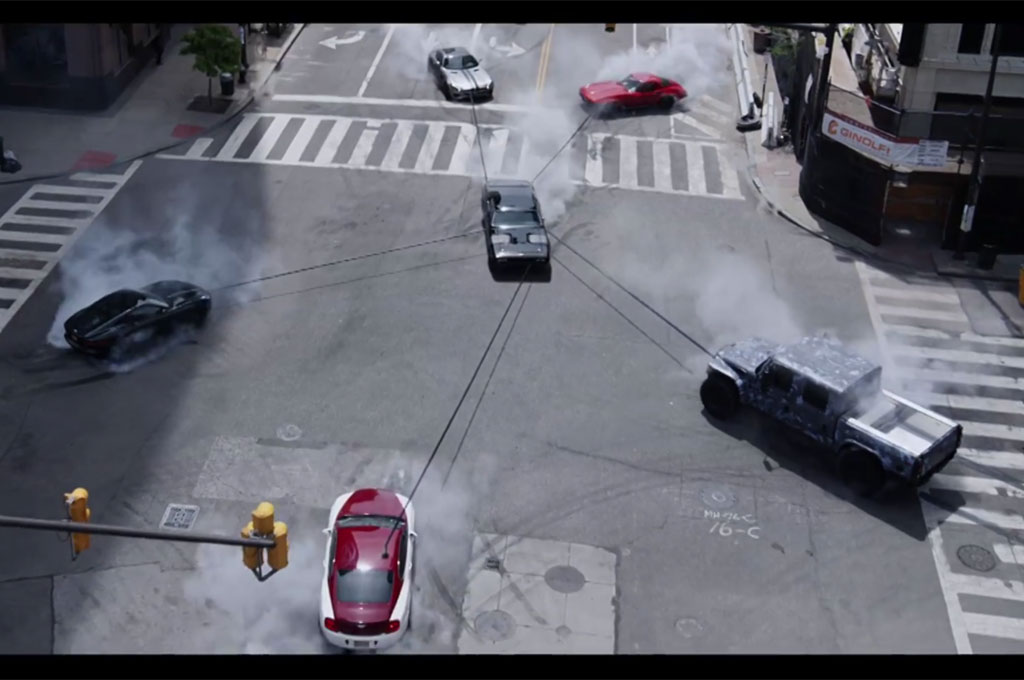 I think this is also some science.
F8 begins with Dom (Vin Diesel) and Letty (Michelle Rodriguez) in Havana, Cuba on a honeymoon. A honeymoon! Hooray! And it comes complete with a street race so absurd and contradictory, you can accept anything else the film has to offer.
While walking around, Dom runs into a stranded woman. Car problems, sucks to suck. Turns out it was a trap, this lady is named Cipher (Charlize Theron) (A name that always means villain in any movie that features it), and she has something to blackmail Dom with. She needs him to run a mission, he can't tell anyone, and yes, it will involve betraying his friends and loved ones to do it. But part of the film is learning about the mystery, so why would I tell you now?
We have a lot of returning characters, including: Hobbs (Dwayne Johnson), Tej (Ludacris), Roman (Tyrese Gibson), Ramsey (Nathalie Emmanuel), Deckard (Jason Statham) and Owen Shaw (Luke Evans), Elena (Elsa Pataky) and Mr. Nobody (Kurt Russell). For some reason, no Brian, although he is mentioned a ton.
But also new characters! Mainly featuring Little Nobody (Scott Eastwood), underling of Mr. Nobody who is going to be geared towards our new Brian, Rhodes (Kristofer Hivju), Cipher's main muscle, and Helen Mirren doing something or another.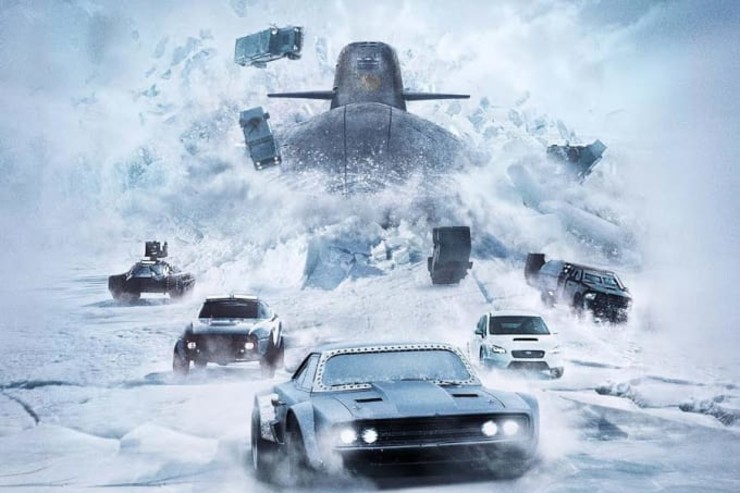 Ending with Mirren is like popping out a secretive submarine out of nowhere, right car guys?!
What is it like to enjoy this movie? I truly cannot fathom it. It seems to be plagued with issues, from ridiculous character decisions, to plot points, to plot twists. I understand that not every character should be smart, but this group of people has now turned into an international task force that deals with apparently world ending problems, so they have to have some intelligence.
But instead we get a main character who says that ¨It doesn matter what is under the hood, but who is behind the wheel¨ before a street race. So when he is called out on that quote and given a shitty car, what does he do? A whole lot of quick modifications in order to change what is under the hood. Ah, thanks Dom, so it does matter, okay.
And that was just the beginning of the film, with the rest of the movie falling straight in line with those scenes.
We have a few mentions of Brian, but terrible reasons for not involving him. We have returning bad guys, meaning you actually have to remember the inane plots from previous films, and then watch as these bad guys gain sudden redeeming qualities and everything is fine again. We get a build up of a big fight, and it never gets to occur.
And again, we get poor decision after poor decision. In one of the above pictures we have all the cars driving in reverse to keep the middle car in place. Before that, they were just breaking to keep him stopped. But at this point in the film I had to scratch my head, wondering what their plan was going to be to actually stop him, because keeping him in place with a lot of moving tires is clearly not a good idea with no end goal. Before this scene we had a great idea with cars being hacked and forced to get in the way and block up traffic, but for whatever reason, that tactic had to be thrown out of the window for these scenes.
And you know what? The ending explosion and save rivals Indiana Jones and the Kingdom of the Crystal Skull. That might sound harsh, but it is true.
Some amusing banter aside, if you like superhero films where there power is driving and surviving explosions, while also having lower than average intelligence, you will enjoy The Fate of the Furious.
1 out of 4.