Lee Daniels has never been known to be shy about the types of movies he wants to do. He did Precious, which was groundbreaking in lead and topic (which is unfortunate, because it should not have been ground breaking) and The Butler, which was like the Forrest Gump of Butlers.
And now, he wants to tackle on a bio film about Billie Holiday, famous American singer from the 30's to the 50's. A film about music with music but not a musical. Apparently he was reluctant to cast Andra Day in the titular role, because she is a singer not an actress, but was blown away by a quick acting real she put together. And I am so glad she did.
I hate it when bios cast purely actors who cannot sing in films as singers. You can tell the difference and it really bugs me. And yes that is still one of my issues with Bohemian Rhapsody, a film that had a lot of issues. Let singers play singers. Don't give me recordings of the original artist someone pretending. I want someone who can sing like them too.
Now who was he going to cast as America in The United States vs. Billie Holiday?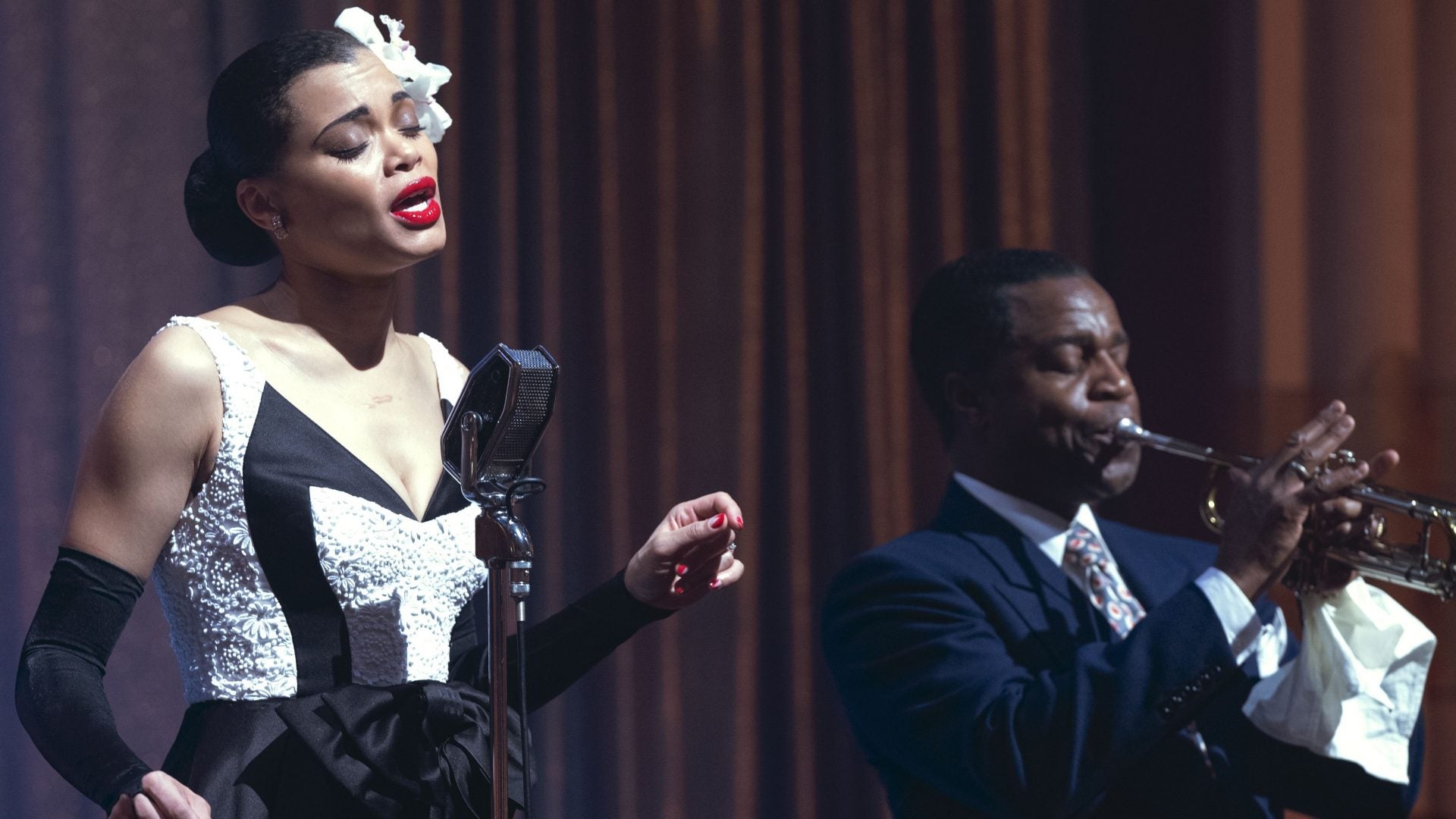 Sing like, look like, all of the above. We need perfect castings!
At this point in the movie, Billie Holiday (Andra Day) was already pretty famous. Why? Well, she was a good singer sure, but her soulful an sorrowful song Strange Fruit really got to people. It was a song about the southern states doing lynching and hangings of free black citizens, and Holiday obviously had a problem with it.
However, the people in charge, the government, the FBI, her show promoters and venue owners had a problem with the song, not with what the song was about. Weirdly mixed priorities. They wanted to put a stop to her song in whatever way they could. They couldn't arrest her for singing or ban a song, But they could arrest her for other things.
And then began the long campaign to try and ruin Billie Holiday's life, because they didn't want her to sing a song or cause a revolution. So they put some moles in her close circle. They got her arrested on drug charges mostly and some conduct things. They really had it out for her and kept being pretty big jerks about it. Fucking FBI.
Also starring Tyler James Williams, Garrett Hedlund, Da'Vine Joy Randolph, Rob Morgan, Leslie Jordan, Natasha Lyonne, and Trevante Rhodes.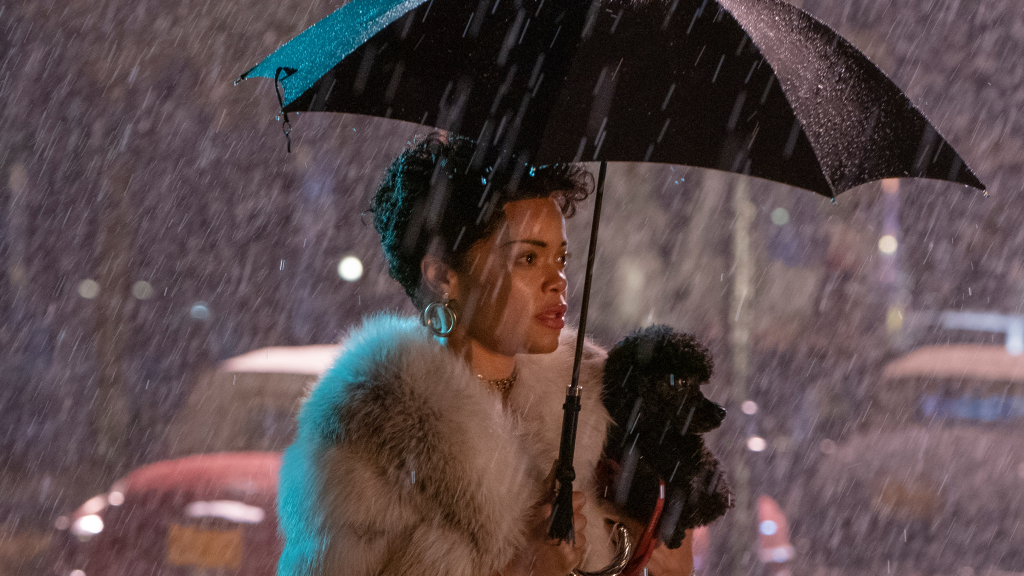 That is the tears of white upper class people feeling oppressed by a song.
The story of Billie Holiday is not unique and unfortunately familiar, despite being a unique and fantastic individual herself.
In fact, thanks to recent films, I am learning the the US FBI was kind of huge dicks in the early and mid 1900's. Probably after that too. Are they dicks now? I have no idea, but they were definitely more aggressive dicks then. (Although if they are being aggressive dicks now, we will have to wait until files become publicized and we might have to deal with this for decades).
Anyways, they are huge dicks confirmed. It is confirmed here. It is confirmed in Judas and the Black Messiah. It is confirmed in MLK/FBI, all movies released within a month or so of each other. Very interesting this very apparent and strong theme. Who else did they screw over? How have they negatively impacted the growth of American and our history?
Back to the movie. Day absolutely destroys it as Billie Holiday, and that is the main aspect to talk about. The voice, the singing, the swagger, she was great. She really puts it all out there for this performance, you can tell it is personal.
It is long movie, but one that will likely lose luster over time, especially due to its similar (unfortunate) themes to other recent films. I learned a lot about a musical artist who I can say I definitely didn't know much about before. And at least we have that going for us.
3 out of 4.