American Animals only came up on my radar because the company sent me a link. I almost didn't watch it. I accidentally had free time because I didn't feel like leaving the house to watch Incredible 2.
I didn't know the cast, the story, or anything.
I just knew the shitty title. I haven't been a big fan of movies American in the front. There are a ton. At this point it lacks any amount of originality. I am not saying that the title makes me hate the film while watching it, but it does make me annoyed. It makes me lose interest before I even start it, which is why I almost decided to skip this film.
And occasionally, I can forgive the film if the title matters.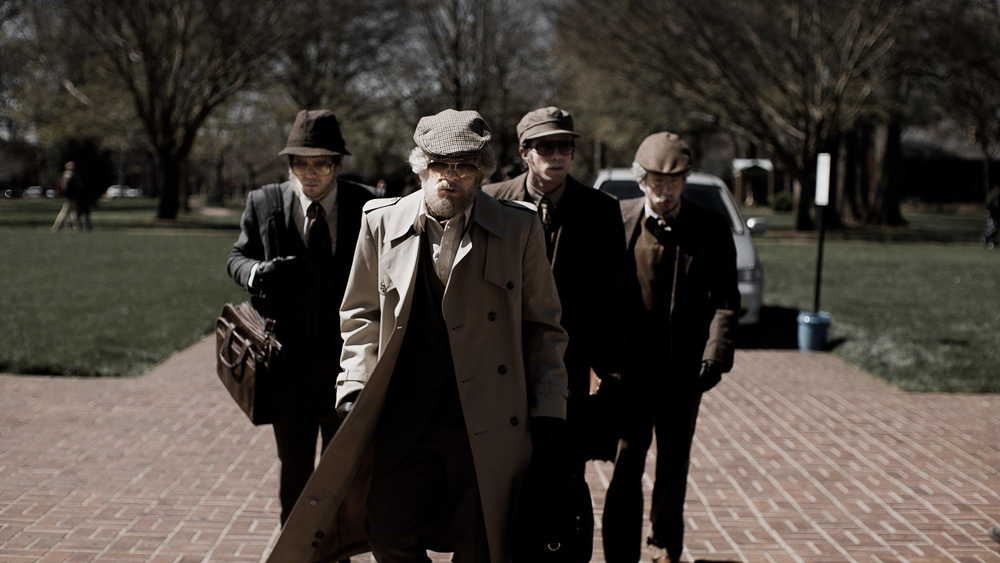 I cannot even confirm all four of these old men are American! Show me your papers!
This story mainly centers around two individuals, Warren Lipka (Evan Peters) and Spencer Reinhard (Barry Keoghan). We are supposed to believe that these friends have are really different people. Warren is more outgoing and reckless. Spencer is reserved and good-natured. Once Spencer met Warren he got into more trouble, but whatever, they are just kids.
And now Spencer is at college, at Transylvania University, hoping to become an artist some day. And while on tour, he is taken with a crowd to the special rare books department, and he sees The Birds of America by John James Audubon, a large book full of very detailed paintings of, well, American birds. And it is incredibly rare and worth millions. So are other books in this tiny room in a library.
Once he mentions this to Warren, Warren wants to steal it. Why not? They just need to get a buyer ahead of time, and work on a plan. It isn't a very security heavy area, no one would expect it, they could probably get away with it and get super rich. They have to overall bring in two others, Eric Borsuk (Jared Abrahamson) and Chas Allen (Blake Jenner) as their getaway driver. And then they can work on being infamous. Or at least infamous enough to get a movie made about them.
Also starring Ann Dowd as the rare book collections librarian and Udo Kier as mysterious man. Oh, and the real four thieves, narrating the story and telling their point of views as they recall the events.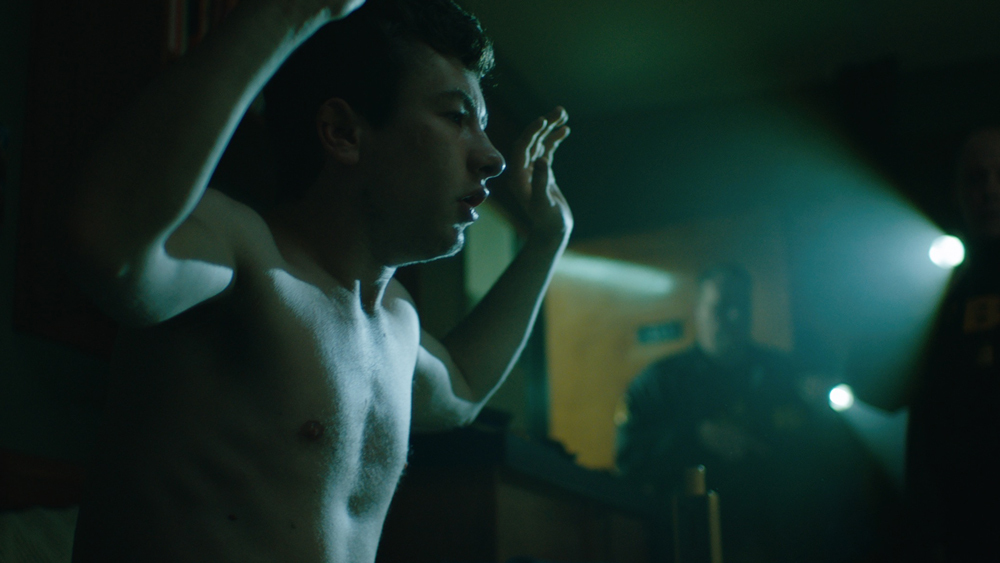 We know they get caught because we know this story exists.
I loved American Animals. It was captivating, and despite knowing the eventual outcome, it was thrilling nonetheless. And of course, the title technically fit the film, but I can't help they still chose it because they thought American sounded cool like the other movies.
A lot of the time having the real people involved in the picture means bad news. Did you see Act of Valor or The 15:17 to Paris? Both dreadful. But the real culprits of this act were not acting, they were just telling their story. They added a documentary element to this story, making it a sort of hybrid. Having them tell the story, disagree with each other, changing how the story played out was fun. Also adding in the elements of who can you trust from these various point of views was very well done and added a more ominous tone by the end.
Our actors who played the crew did a very good job, displaying appropriate amounts of angst and fear and young stupidity. I was definitely shocked and a bit afraid during the actual heist, heart pumping and on the edge of my seat.
American Animals took a real story, framed it in a unique way, and created suspense in a story where we already knew the outcome. Needless to say, this film surprised me in all the best ways. It makes since that it was directed by Bart Layton, who has only done documentaries in the past, most famously The Imposter, an amazing documentary.
4 out of 4.