July 10, 2017
Spider-Man: Homecoming
Third times the charm?
Well, that is a weird phrase to apply to this situation. But it is one I have heard quite a lot.
After all, this is our third Spider-Man actor in 18 years. The problem with that phrase is that it implies the other times were not charming. But damn it, most people still talk highly about Spider-Man 1 and Spider-Man 2, especially the sequel. Just because the third one was a dud doesn't taint the whole.
And for The Amazing Spider-Man? Shit, I liked the first one, and the sequel was disappointing, but Andrew Garfield was still pretty good as a Spider-Man.
People have just really wanted Spider-Man to go back under some amount of control to Marvel, so that we can see him interact with other heroes. Which is fair. But I want Spider-Man: Homecoming to be just a great movie on its own right, not flashy with in universe references.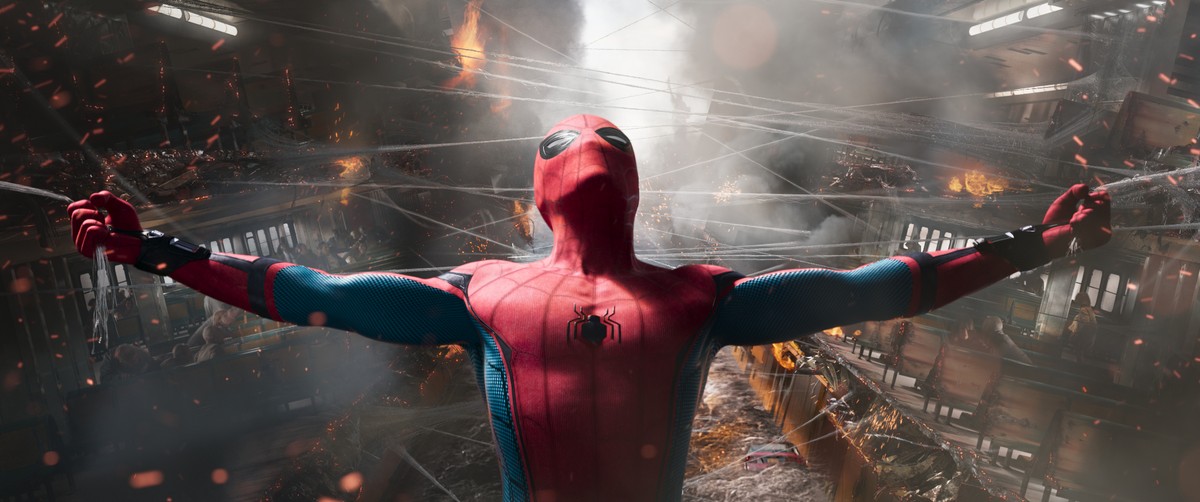 I also hope this Spider-Man can just hold everything together.
This film begins with the events of Captain America: Civil War, from Peter Parker's (Tom Holland) perspective. To see how he got to Europe, his sweet suit, and his life afterwards. His life is to be put on hold, waiting for a new "assignment" from Tony Stark (Robert Downey Jr.), with Happy Hogan (Jon Favreau) as his go to man to report any issues or problems.
And this keeps Peter busy. He patrols the streets of Queens in the afternoon/evenings after school, under the guise of a Stark Internship, so that his Aunt May (Marisa Tomei) doesn't get too concerned. This does put a strain on his social life however. He cancels most of his extracurricular activites, hangs out with his best friend Ned (Jacob Batalon) less, and he is even about to miss parts of the Academic Decathlon! Besides being smart and enjoying it, it annoys him more because it is run by Liz (Laura Harrier). But don't worry, Flash Thompson (Tony Revolori) still picks on him.
Speaking of busy, eventually he runs into some thugs who are selling alien technology weapons they made! Turns out when NYC was fucked over by aliens those 8 years ago, a lot of alien tech was lying about the city. Adrian Toomes (Michael Keaton) was in the salvage business, but Tony Stark in an effort to help the city made his own special Damage Control division that won a government contract to clean up any superhero mess. This puts Toomes out of business and enraged about the rich getting richer. So he decides to keep some of the tech, and with his small band of workers and tinkerer friend Phineas Mason (Michael Chernus), they decide to take salvage and turn it into cash in the form of new, high tech weapons. Hooray for capitalism!
Spider-Man cannot let this happen on his streets, as innocents will get hurt, and apparently this is not a problem that the avengers have to worry about. Oh well, I am sure he can handle some thugs and alien weapon technology and gear no sweat!
Also, unsurprisingly, starring a whole lot of other people! We got a whole lot of classmates (Zendaya, Abraham Attah, Angourie Rice, Tiffany Espensen, Michael Barbieri, Jorge Lendeborg Jr.), Thugs (Bokeem Woodbine, Logan Marshall-Green, Michael Mando), and others (Donald Glover, Kenneth Choi, Hannibal Buress, Martin Starr, Jennifer Connelly).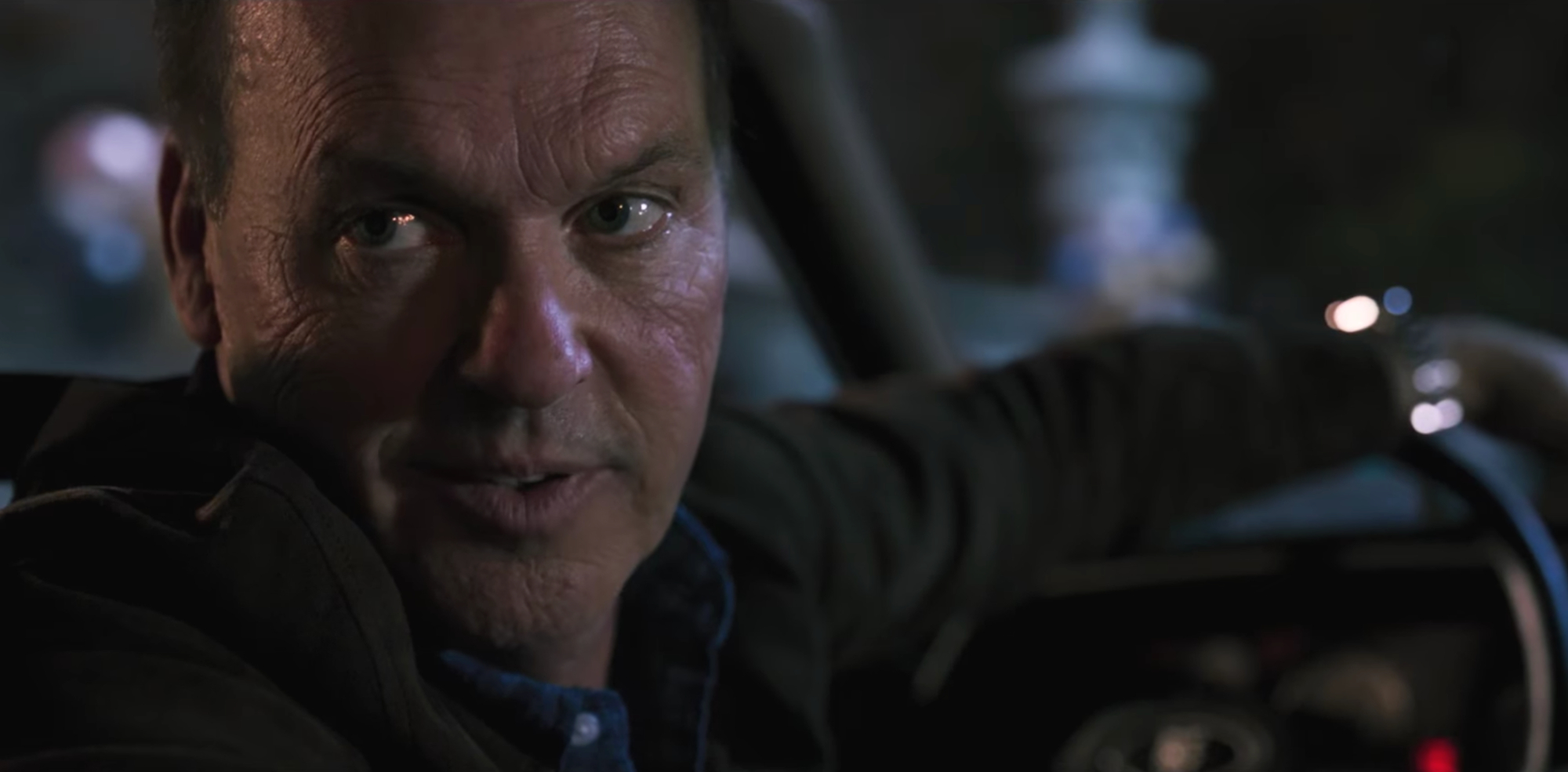 If you think that list is big, wait til you see Keaton's personal trainer list!

There are a lot of praises I could sing for Spider-Man, and a lot of them come from story and plot decisions. It isn't an origin story, because he already exists and we already know it. It does not mean that we don't get Spider-Man doing things for the first time.
For instance, his first real villain in The Vulture, outside of just petty criminal stuff. We find out that he is not the wall crawler swinging through Manhattan like previous films, but mostly in the much smaller building complexes of Queens. So we have his first time at extreme heights, and we get to see how he handles fighting crime in a suburb, without the ability to swing around with ease.
Speaking of villains, they knocked it out of the park with The Vulture. We get a backstory for Toomes, reasons for his life of crime, reasons for why he feels he is in the right, morally gray shit, we got it all. They gave us what we have been wanting, and it is an excellent villain.
Holland is still good as Spider-Man, but we already knew that from Civil War. The large swaths of side characters fill their niches and no one really feels wasted.
And finally this Spider-Man tries to be very different from the previous iterations. No Gwen Stacy or MJ right away to get you all romantically fluttered, we get LIZ. We get a diverse looking school. We get nerds and a neighborhood that feels like a goddamn neighborhood. And a lot of the characters are new just for this film, with plans to take this film in its own direction, regardless of comics. I give it props.
But strangely enough, I barely laughed in the film. I did a few times, but I was alone. The movie theater was silent, it was no where close to being as wise cracking as I'd imagine a Spider-Man movie to be. I also think it relied too heavily on Iron Man/Happy characters to make sure everyone knew it was fitting in.
And Spider-Man's suit? Well, it was a bit annoying. Turns out it is super high tech, and most of the known Spider-Man powers aren't actually his, but suit based. Like Spider-Senses. I am not sure what powers he actually got. Some super strength and acrobatics skills, with some sticking to walls?
It is a decent film, just again, not as great as I had hoped it would be.
3 out of 4.