March 11, 2015
Run All Night
I don't even know what to say about Run All Night. This movie kind of came out of nowhere for me. I had at least heard about things like Non-Stop or A Walk Among The Tombstones
Like, months of notice. This one just in the last few weeks before coming out.
Is this guy even trying anymore? Does he do any serious drama anymore? Who keeps giving him these paychecks for these types of movie? Is it like…is he the next Mr. Cage? After all, he will take literally anything.
I think there must be a robot similar to AWESOME-O doing this. But instead of Adam Sandler movies, it keeps popping out generic Neeson movies. Has to be the only logical solution to what in the hell is going on.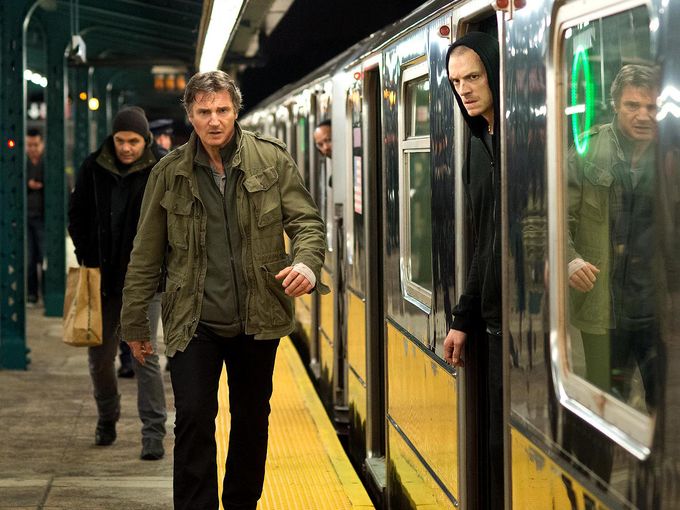 Tag Teaming with pre-accident RoboCop.
Good news! Jimmy Conlon (Liam Neeson) is an asshole and not an anti-hero! He was a hitman for many years, to his good friend Shawn Maguire (Ed Harris). Shawn ran the ports of NYC, a pretty big task, got stupid wealthy, and lives a nice life now. Jimmy the Grave Digger? Well, he is a drunk who has a bad relationship with his son, Mike (Joel Kinnaman). Mike knows of Jimmy's past. He doesn't want that around his wife (Genesis Rodriguez) and kids.
Fair enough.
Well, Mike gets into some trouble. Due to no fault of his own, while driving a limo, Shawn's son, Danny (Boyd Holbrook) wants to kill him. Danny ignores everyone and tries it anywhere, forcing Jimmy to protect his own son. Well, now we got a dead son of a gangster. That isn't allowed. So Jimmy and his son have to go into hiding. They have to Run All Night, until Jimmy can figure this whole mess out. How to protect his family, how to get rid of his guilt, and how to…well, not suck.
Including Vincent D'Onofrio as a detective who was never able to bring Jimmy Conlon to justice, and Common as a hitman hired to get Jimmy and Mike. Yes, you read that correctly. COMMON is playing a "bad guy", not a cop on the good guy side. This is truly a historic moment.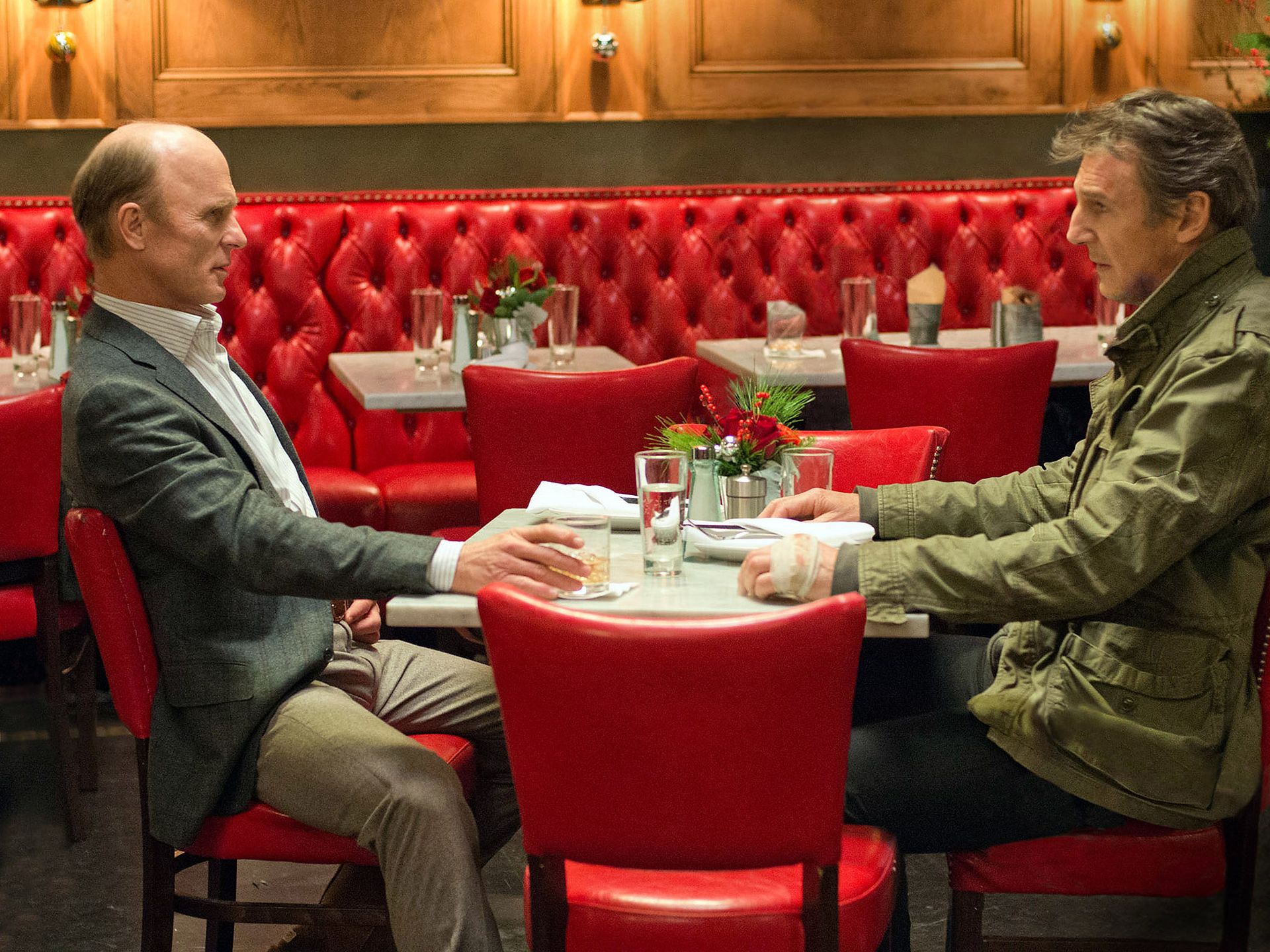 Not as historic as this restaurant, that is clearly dedicating itself fully to the color red.
Run All Night has a terrible title. I feel like I should mention that, as titles I haven't been bringing up as often. It sounds just super generic. Not Fighting generic, but real close.
Speaking of this movie, it wasn't as terrible as I had thought. First of all, I am stoked again that Liam Neeson doesn't play a good guy or an anti-hero. He plays definitely a bad guy who tries to redeem himself for his son. So he kills bad people, and has been a bad dude all his life, thus his alcohol/depression. Great. I prefer this.
The action wasn't terrible, but it wasn't great. The plot was pretty predictable, and it even started with a scene near the ending, just so you can make sure you know where the whole thing is going towards. Genesis Rodriguez was wasted in this movie, barely having any lines, and not even being able to freak out about her husbands sudden life of crime. She was passive as fuck.
I liked that they featured the NY Rangers and a hockey game pretty heavily, but as you will see from one of my FB posts here, they also butchered the whole thing up.
What I am getting at is that this movie could drag, but also entertain. It is a storybook 2 out of 4. I am mostly happy that it just wasn't super terrible though.
2 out of 4.