For my (checks notes) second film of 2021, I was given a movie called The Marksman. I guess it would be about a guy who is good at shooting, or fond of shooting, or one who shoots occasionally?
Oh shit, it is a Liam Neeson action movie! That definitely has a bad track record from me. Ever since the first Taken, it has been either bad or ignored from my website. I can't handle the cuts, the bad staging, any of that. I can have Liam Neeson as a serious star, I just can't even have him as a serious action star, not anymore.
And honestly, I knew nothing going into this movie, so it didn't surprise me that it was a January release.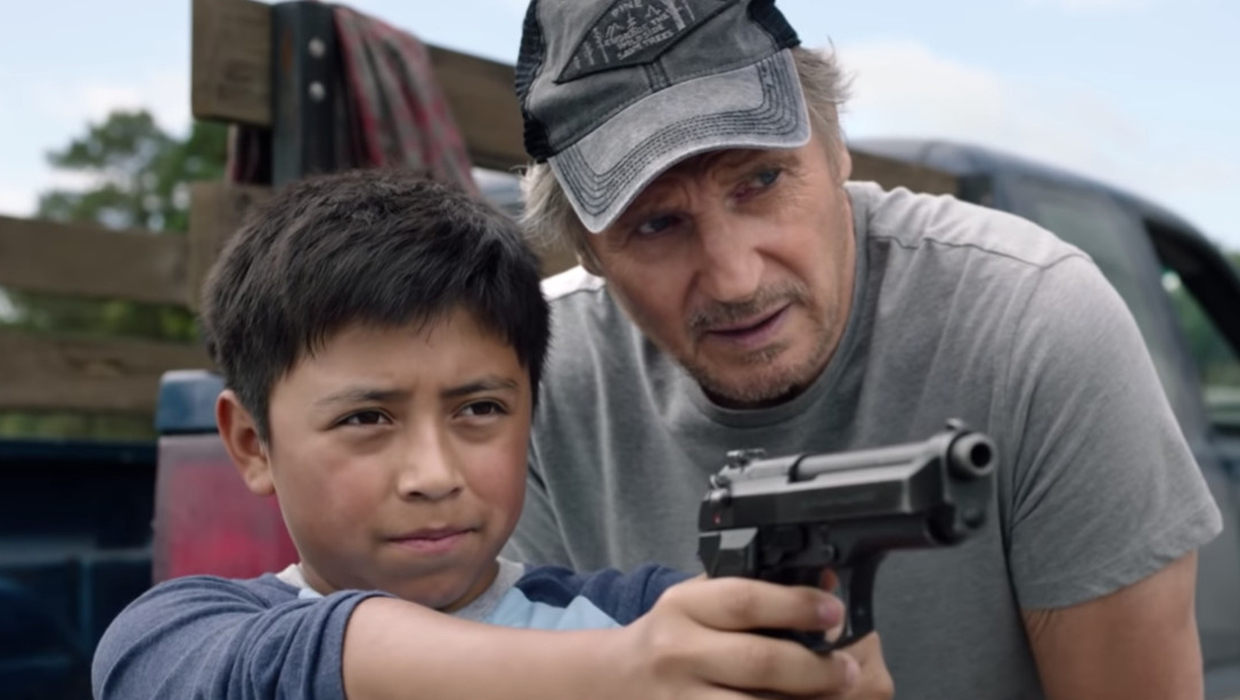 Give a boy a gun, and he'll gun for a day. Teach a boy to gun, and he will gun at least for a day.
Jim Hanson (Liam Neeson), former US Marine and current old dude, is living in Arizona near the Mexico border. He has been mostly working at a Ranch of his own the last few years with his wife. But when she got sick, the ranch didn't do as well, the bills piled up, and then he eventually lost the light of his life. Now those foreclosing son-of-a-guns are going to take his house, and then what? Probably nothing great!
He is a pretty dark place in his life, unable to get extra work either, when he happens upon Rosa (Teresa Ruiz) and her son, Miguel (Jacob Perez) literally right after they crawl through a hole in the border fence. He wants to call it in, because Rosa was hurt, but after doing so, a few cartel members start firing on him, and now suddenly he is in jeopardy!
Jim is able to get out of there, but not able to save Rosa, and is now left not sure what to do with the kid. They were heading up to Chicago where there is family, and some bad dudes are apparently after him. Can he help the kid, or let the authorities just send him back to Mexico?
Also starring Katheryn Winnick and Juan Pablo Raba.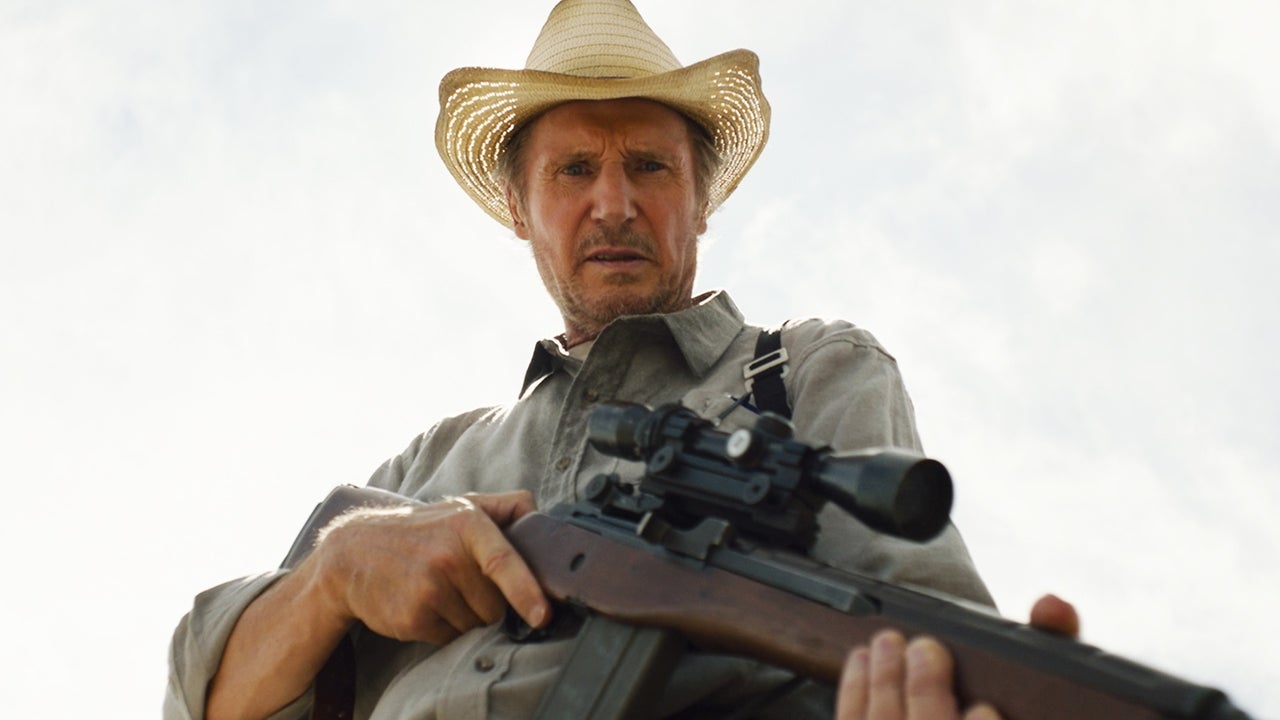 This gun is way bigger than the last gun, why did you not teach the boy this gun?
The Marksmen is not a classic, straight up Neeson action movie. No, it has dramatic components, and a plot here. A guy trying to get this kid to Chicago, with some people who want to kill him and take him back, for some reason. Occasionally they get close to stopping them, and then they get really close to stopping him, and then eventually it ends. By the way, the problems resolved at the end of the movie involve the kid, not the crimes committed, or the ranch money problems, but hey, that was just intro movie problems I guess.
Neeson's acting is pretty average for what he has done lately. He has to play a stern older gentlemen technically way above his head, but also, with a certain set of skills that might help him out. He is kind of a dick for large parts of the movie, and I wouldn't say that changes much by the end. It is like this movie was made for Clint Eastwood, but he didn't feel like it.
I'm not sure what the overall message of the film is after seeing it, except that there isn't one. Life can be difficult and strange some times, but you have to follow your heart? Hard to tell. I just know that if you want to see this movie for action, you will be disappointed. If you want to see it for a great story and acting, you will be disappointed.
However, if you want to see it for a quick shout out to Sierra Vista, Arizona (A city I lived in once before), you might get some glee out of it.
1 out of 4.