August 21, 2014
Only Lovers Left Alive
Vampire movies.
A pretty popular subject subgenre of film, most of them all showing vampires in a different light than the accepted myths. Yes. Twilight is basically to blame for these last 8 or so years. I mean, shit, we even have a Dracula movie coming out later this year, about the "True legend" of Dracula. A misunderstood villain movie! How original. How different.
Then we had Byzantium, a very serious different vampire movie that was praised and I just kind of…could never get in to it. This is all important lead up to say that for Only Lovers Left Alive, I know it is another serious vampire movie. One about love. And I am just afraid I won't be able to get into this one either.
Which is why it took me about or month or more to watch it!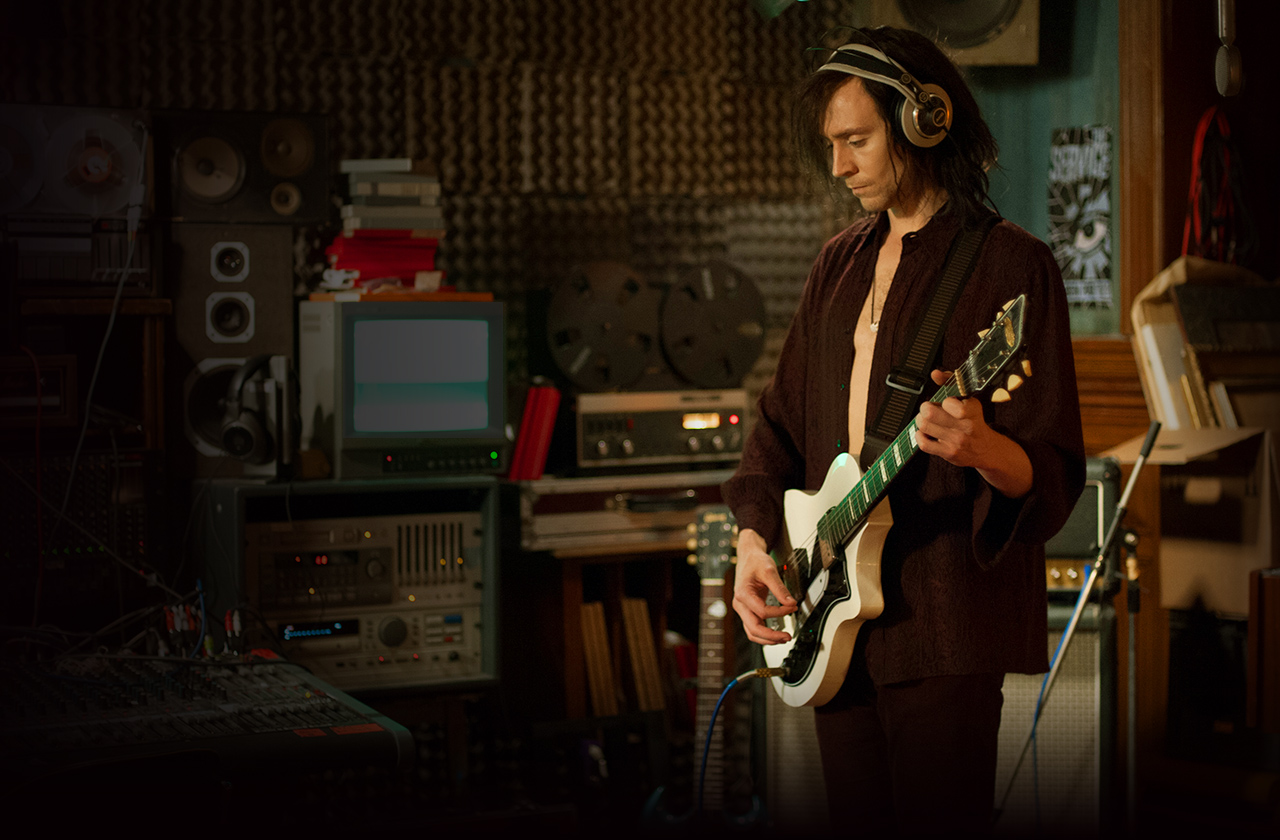 Maybe I am just afraid I can't experience true pain, like this clearly emotional vampire here is feeling.
Adam (Tom Hiddleston) has been around for a long time. He is so bored with it all, with humanity (Which he refers to as Zombies), that he has turned into a stay at home recluse. In order to not be bothered, he moved to the most decrepit and abandoned by society place he could find, Detroit, Michigan, to live out his lonely existence. And make music.
His only contact with others is a young rocker lackie, Ian (Anton Yelchin), who gets him things during the day for fat cash and has a clause to not tell people of his whereabouts, and a doctor (Jeffrey Wright), who he visits at night to buy blood from, no questions asked.
And just when he is thinking about ending it all, his wife calls him. Eve (Tilda Swinton) has been living in Tangier. They are still in love, just spending hundreds of years with a person can be a lot. So they do their own travels and discovery a lot. Either way, he convinces her to travel to him, so they can be in love and reminisce and relive the glory days.
But with Eve, her sister Ava (Mia Wasikowska) eventually shows up. She is immature and bad news and what leads to just the beginning of Adam and Eve's problems.
Also, John Hurt is in here as another, much older vampire, that is a spiritual adviser to Eve.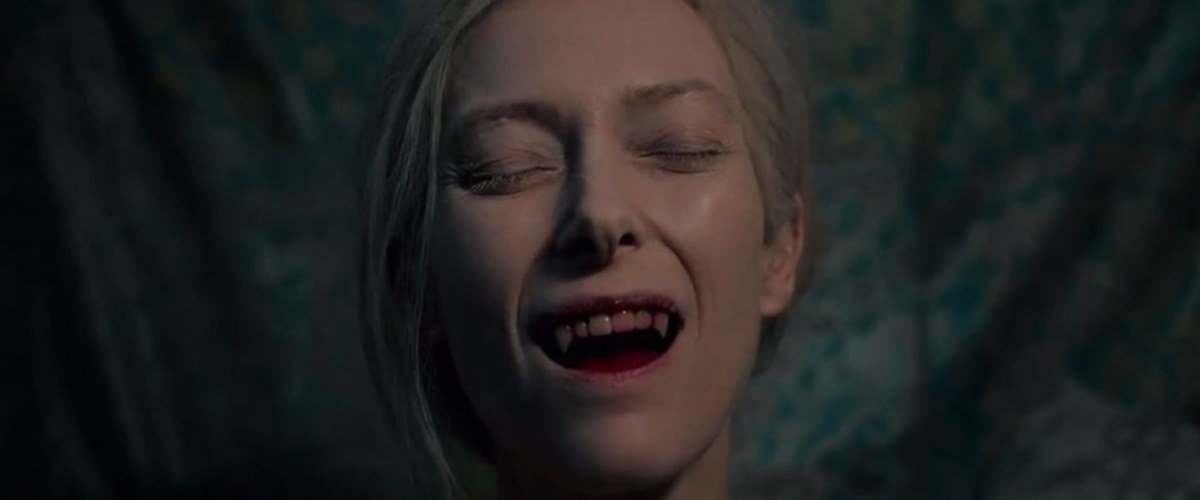 Ever wonder why one of the blood types is O? Stands for Orgasmic.
My biggest fear was…essentially reached.
Only Lovers Left Alive is not really a bad movie, it is just another movie that I had to struggle to really get in to. It is definitely a slow feeling movie, probably because for people with eternal lifespans, time tends to not be super important.
Only Lovers Left Alive is also a really well acted movie. Both Swinton and Hiddleston are fantastic. They had to convey a lot of their emotions through their actions and it showed. But time and time again has shown me that a well acted movie does not necessarily make a great film. Also, shout out to Yelchin, who I had no idea was playing the rock groupie.
The movie tells a decent story, that is for sure. The pacing just kills me at times, which of course also factors into the entire length of the story. Based on the actual plot points of the film, I wouldn't expect it to be two hours long. But it lingers.
Does it have to? Does it have to let it linger? Not in my mind, but then I think I am a minority here.
Not a completely unique take on Vampires, as a lot of the traits are still there, but a decent adaptation of them in a modern shitty world society.
2 out of 4.