I tried to watch Thoroughbreds when it was still in theaters, but a lot of things got in my way. The screening was during the day. Then I got free tickets to the Alamo over spring break, but couldn't fit it in with three other movies I was watching during that week. And after those two attempts, I knew I had to wait.
Critic friends gave me lackluster reasons to go out of my way as well.
But I still knew I had to see it. The cast was too potentially good. And I have loved plenty of films that others have not.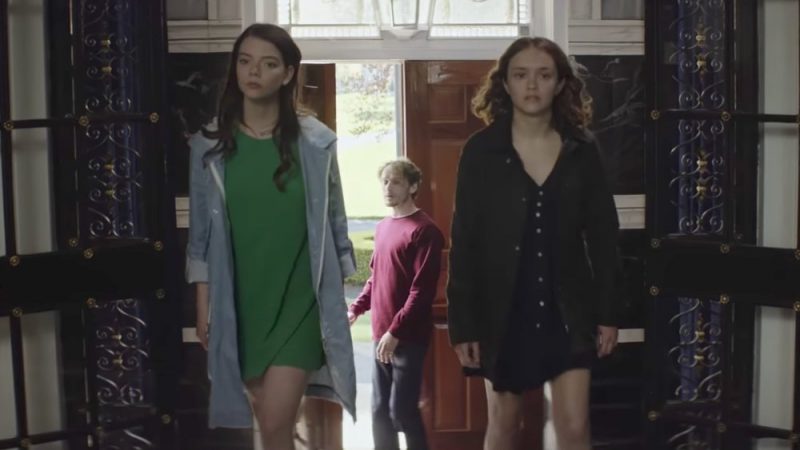 Now watch as I refuse to type the title, as it gives me too many spelling anxieties.
Amanda (Olivia Cooke) and Lily (Anya Taylor-Joy) are not really friends. They are studying together, they are rich, but they have very different interests. They used to be friends, but things change over time. So why is Lily tutoring Amanda? To rekindle their friendship? To be nice?
No, Amanada's mom paid Lily to do it. But they eventually found things to talk about, like Amanda's past with potential animal abuse and the fact that Amanda is a sociopath. Fake emotions, no heart, what have you.
It turns out that Lily has the need of someone with her talents. She is fine with her mom, but her step dad (Paul Sparks) is a bit stranger. He isn't abusive to her, but he does make her feel uncomfortable. It also turns out that he is going to put her in a boarding school that isn't fun and kick her out. Things have got to change.
They have got to kill him.
Also starring Anton Yelchin, Francie Swift, and Kaili Vernoff.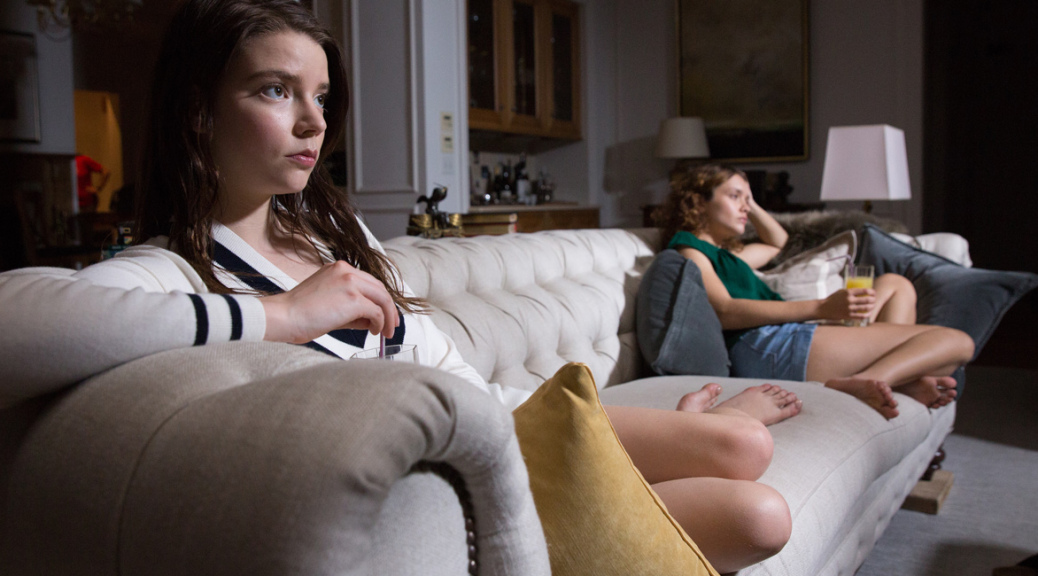 There is so much distance between them. Physically, and emotionally.
Thoroughbreds was about two leads who were particularly unlikable. After all, one was a sociopath whose identity in this film was entirely based upon her relationship with the other. And the other is some sort of epitome of first world problems. Some of them are more relevant, but a lot of them just stem from being incredibly rich and lonely.
This is potentially the final new film that will be released with Yelchin in it. I have no idea, because I didn't know he was in the film until I finally saw it. It wasn't his best work and he had a small role, so it is going to be a forgettable one if it ends up being his final film.
When it comes to acting, since our main characters are already so emotionless, there isn't a lot going on there. Cooke is really type casted into these quirky and darker roles, so it isn't something we haven't seen before. Taylor-Joy has certainly been better in her other recent genre roles of Split and The Witch.
Overall, this is a film that could have had a lot of potential, but really felt like it dragged due to the longer takes of scenes and build up of suspense. I did enjoy the ending though, and can't find too many other faults in the film itself.
2 out of 4.