I wanted to see Mortdecai. Really I did, when it came out. But something came up and I wasn't able to go to the screening.
So I went home and waited. I saw as the pages and pages of reviewers and critics talked about how bad the movie was. What? How can this be? I liked the trailer. I thought it would be amusing. But I still find some of the more quirky characters that Depp plays to be quite endearing.
I was even more excited to find that the movie was rated R. So it wouldn't be some just zany family movie, "Oh teehee, look at my moustache!" or anything. We might get more creative and raunchy jokes.
So I waited even further. Still with the hope that maybe everyone would be wrong about Mortdecai, in my head. Much like they were wrong about The Lone Ranger.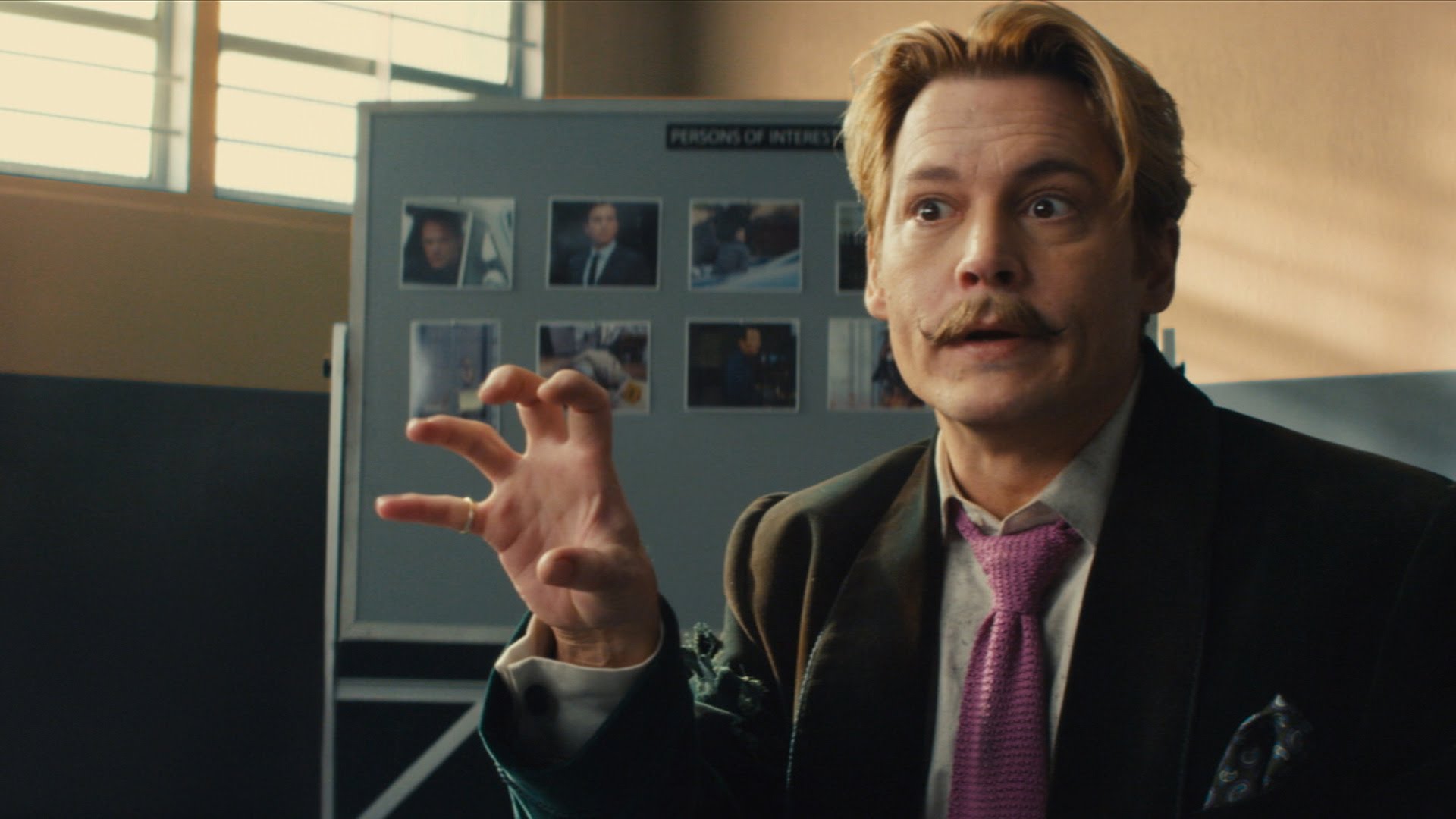 Rumor has it that Depp literally sexually assaults all of the viewers of this movie.
Charlie Mortdecai (Johnny Depp) is an eccentric rich man. Or at least, he used to be rich. They are on their last legs and just putting up a false front now. He also has decided he wants to grow a mustache. It is a tiny thing. But all of his family in the past had them, and he wants one now! This mustache is more of the main plot than the art aspect of it all.
His wife, Johanna (Gwyneth Paltrow) hates the mustache and more or less refuses to interact with him throughout the film because of it.
A famous painting is stolen from a home by Emil (Jonny Pasvolsky), that is then stolen from another thief, and everyone is up in arms over it. So Inspector Martland (Ewan McGregor) comes to Mortdecai for help, due to his art knowledge. And yeah. You know. A comedy heist-esque movie about finding a painting and other secrets. Mortdecai also has a loyal man servant, Jock (Paul Bettany), who is great a sex and making sure Mortdecai doesn't die.
And of course there is Jeff Goldbloom as an Art guy with his nymph daughter played by Olivia Munn. And Paul Whitehouse is in this movie, but I was sort of unsure of what his overall role was. Besides an art enthusiast/collector.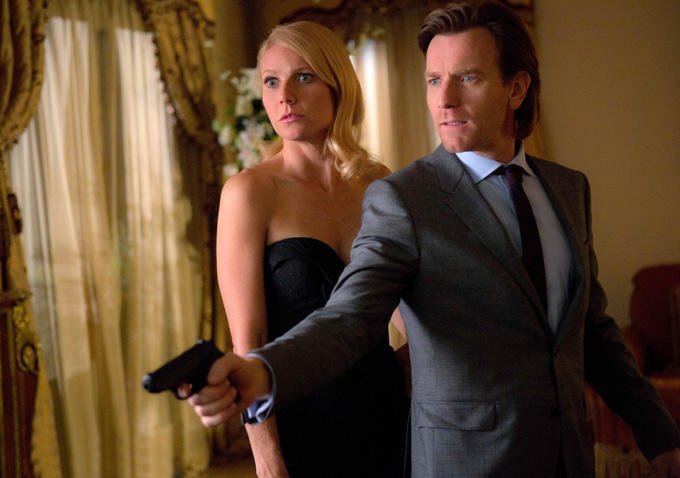 Ewan bringing back a pseudo mullet. I can't say I approve. 😐
Fuckkkkkk. January movie gonna January I guess. Like I said, I thought it looked amusing. I thought it could have been great. I figured it would have earned the R rating, but it felt like a regular PG-13 by the end of it. Shit, outside of Mortdecai's desire for sex and the sex references to his man servant, it felt like it oculd have been PG.
But that is also because I don't remember a lot about it. At all. I just watched it and I am sitting wondering why I kept going. It wasn't funny, it wasn't sexy, it wasn't even too original. Art movies in general tend to e pretentious sorts of things, and I believe it was attempting to mock that pretentiousness, but fuck even that failed.
I think I am mostly disappointed in the all-star cast giving me this overall dud. Maybe one recurring joke throughout made me amused, which involved Jock continually getting injured. But that is it.
Mortdecai is 107 minutes long, making it roughly 115 minutes of your time wasted. Added in extra for bathroom breaks and time thinking about actually w atching it.
0 out of 4.