See my interview with the director/producer of Attack of the Doc!, Chris Gore, here!
If you are someone around my age, and I hate to say this, male, with a big cable package growing up, you are likely familiar with Attack of the Show! It has an exclamation point, but no, it is not a musical. It started out in 2005, as a sort of replacement for the show The Screen Savers. You see, The Screen Savers was on TechTV, it was a live show, throughout the week, about technology and all of that. But then G4 bought TechTV, started to show more video game based TV show, and eventually replacing The Screen Savers time slot with Attack of the Show!
So what is the show? Good question. It was a lot of things. It was hosted at the start by Kevin Pereira and Kevin Rose. It was about movies, video games, weird stungs, fun games with celebrities, nerd culture, and more. It was about the internet and rose with internet humor, starting to show viral things to the masses, in case they missed it. Eventually, Olivia Munn joined their cast, in her real breakout role, becoming an even bigger deal and TV show. You know, because she was a woman who was good at joking around "with the guys" and giving them a taste of their own medicine.
It was barbaric and mediaeval and cutting edge in a lot of different ways. It is one of the first shows to ever incorporate twitter in any way to its broadcast. It is a show that didn't like to ask questions or permission, but just constantly tried to get away with more and more.
It lasted about 7 years, and disappeared into a sea of Cops reruns, as G4TV like many specialty tv stations, began to show the same basic reality shows most of the day, because it gave more profit than original programming.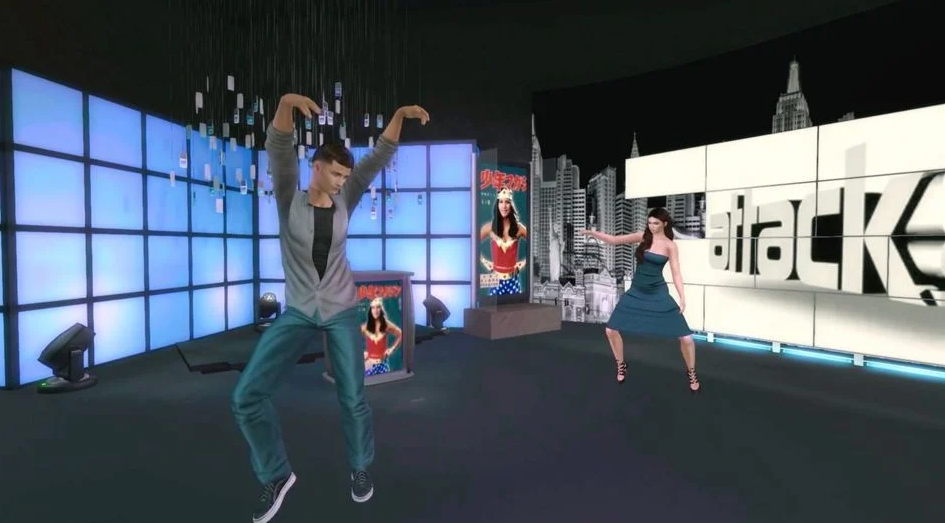 It also was a show that had this in it. Amazing!
So clearly, I watched some Attack of the Show. Weirdly enough, I thought I had memories of watching it in 8th grade, but that was before it came out! Instead, it wasn't until college, in like 2007-09 or so that I remember seeing it a lot. Watching with friends, seeing the viral videos and wild and wacky shenanigans was for sure ground breaking at the time. It was like all of the best parts of the internet in one package so everyone can be included. To clarify, I mean the best parts of the internet that can be shown on television.
It is a show that can only exist in a time bubble, and nothing that can be recreated now. Afterall, they tried, even with bringing back Kevin Pereira to host in 2021. But the ratings weren't there, the viewers didn't care, and it was a different beast. Why couldn't it exist anymore? Why did it have problems? Well, the documentary, Attack of the Doc!, goes into all of that and it is pretty clear why it couldn't exist today.
The director of the documentary is Chris Gore, who was the official Film Critic of Attack of the Show!, and had his own segment called DVDuesday. A weekly segment about new releases and what should be bought or rented or skipped. So he is someone intimately familiar with the material, and had a lot of people on to tell the story of the rise and fall of the show. And the documentary was put together through funding and Kickstarter in order to be made.
Overall, I would say it is a nice history of the show. What the documentary could certainly do less with is strange rants about woke or cancel culture. And lamenting the changing of humor. That made things weird and uncomfortable for me, personally. And made it something I wouldn't fully love to watch multiple times. But it does show a lot of the greatest hits and makes it clear why it existed, which is one fans of the love would love to go through. The extra commentary? A weird move, but hey, it was a move they wanted to make.
2 out of 4.