July 29, 2016
Jason Bourne
The Bourne series of films are not my overall cup of tea. The original trilogy got worse with each additional movie for me, with less realism, and overall just less interest. They got really close to Luc Besson Euro-Trash level of films.
But The Bourne Legacy I did enjoy, most since Identity, because it at least gave me something different. I was mostly alone with these thoughts and people were angry at Jeremy Renner and wanted their Matt Damon on. In fact, they never even considered having Renner involved. Pretty crazy.
So now we have Jason Bourne. A return to Jason Bourne the character. Apparently we know his name. Apparently this is what we want and need. And yes, I hate the title of this, the fifth film. Makes it feel like a reboot.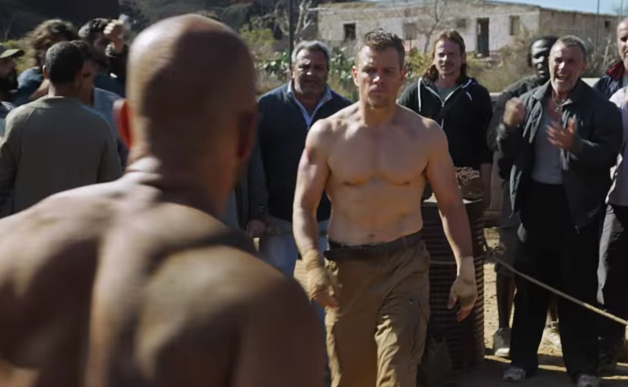 I honestly can't hype up shirtless Matt Damon like I can other actors.
In this time line, Jason (Damon) is minding his own business, kicking ass in gambling fighting rings and keeping to himself. But you know who isn't keeping to herself? Nicky Parsons (Julia Stiles), a member of their same program who also has gone rogue. But she is a hacker or something, so she goes to Reykjavík to access the CIA database and steal a lot of files. The CIA of course finds out and tries to tack her. But not before Nicky can contact Jason to let him know that he NEEDS to know more.
Like that Jason's dad (Gregg Henry) is involved in all of this, or was, back in the day. That he may have been considered for the program before he volunteered to sign up. That he could have been watched for a long time. Oh no! Time to get some classic Bourne revenge. Once he can get out of Athens and the political riots existing for reasons. Probably the economy. Dunno.
His revenge is going to be against CIA Director Robert Dewey (Tommy Lee Jones), who has been there for awhile even though this is the first time you have heard about him. He has a new head of technology or something, Heather Lee (Alicia Vikander), who is going to use her sweet computer skills to find Bourne and Parsons. There is also a CIA agent who we only know as Asset (Vincent Cassel) who would love to get some Bourne revenge and Riz Ahmed playing the creator of some sort of website/social networking thing that people really love for not spying on its users.
Also starring Ato Essandoh, Scott Shepherd, and Bill Camp.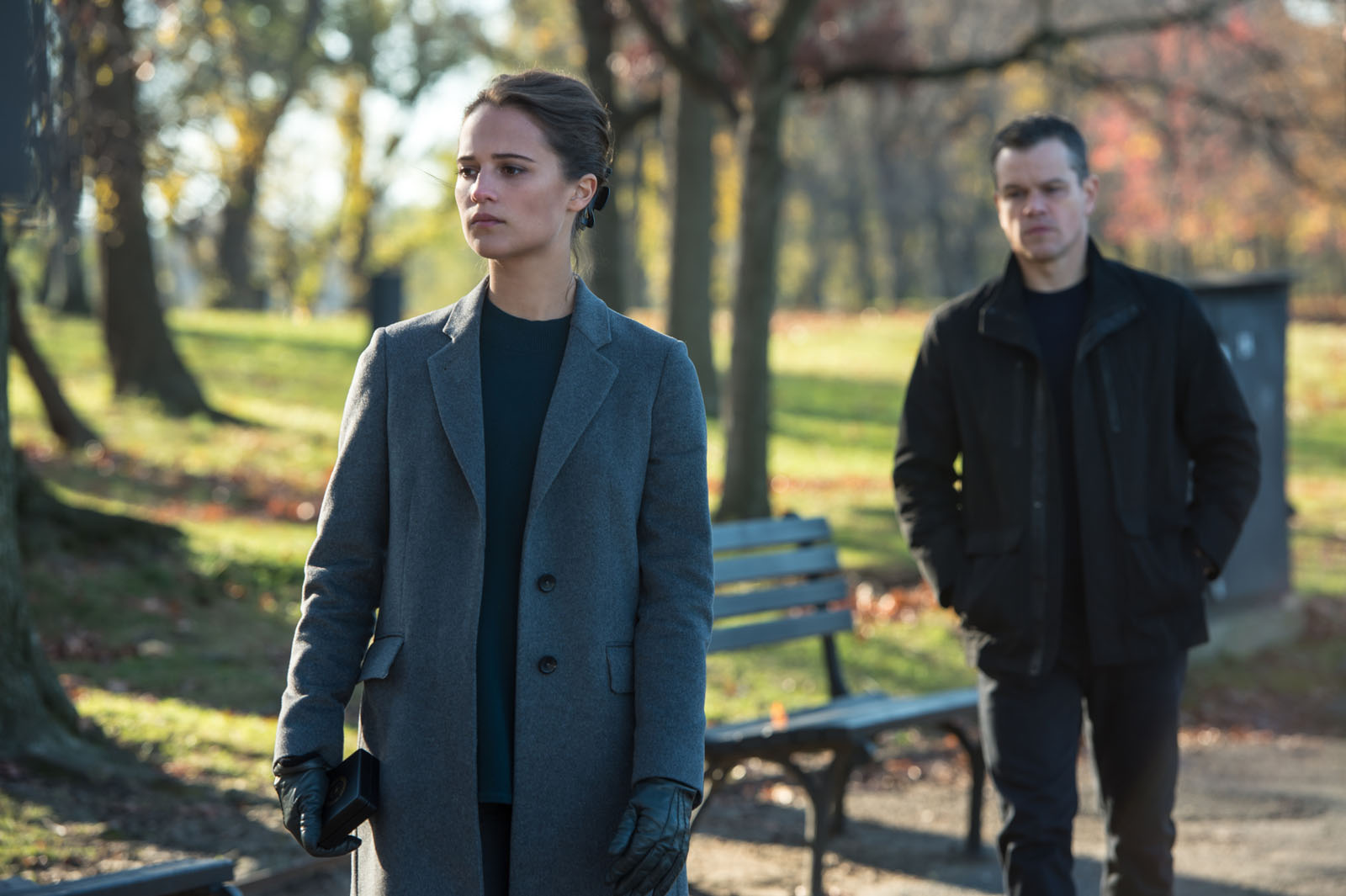 There has to be a way for this still to not make everyone look like uncomfortable mannequins.
Bourne Bourne Bourne. I might be doing some revisionist history here, but I feel like what I remember about The Bourne Identity is that it helped kill James Bond and also introduced us to shaky-cam for action movies. It added some realism to the fights making them more chaotic. I don't remember them being that bad, but it has also been many years since I saw that film.
Jason Bourne goes to some EXTREMES with the shaky cam aspect. It goes to more extremes than Billy Joel. And it isn't just shaky cams. We get quick cuts all over the place, and the camera zooming in quickly into peoples faces. Zooming in, cut, cut, shake, zoom. The hacking scenes early on felt EXTREMELY HECTIC and it just never stopped. We had shaky cam for people just walking into hotels and restaurants, completely chill situations, but there is no time to relax.
About a third of the way through the movie, I had a headache, and yes, it stuck with me for the rest of the film. At least with Hardcore Henry I barely got a headache and it offered something original. In this movie, it is Bourne finds out new secret information about the government program some how and gets revenge. Like every Bourne film before that (I think, I forget).
The ending has an extremely long and disaster filled car chase, but it is so over the top, any level of previous realism the franchise had is just thrown out of the window. It wasn't enjoyable, it just dragged. Not to mention understanding just what is happening during it is a battle in itself. You know why. The constant cuts and shakes. It wasn't Getaway bad, but it was damn near close.
For Jason Bourne, the stakes just aren't there. The Asset is an interesting character at least, someone who Bourne did screw over. So I could not find myself cheering his eventual demise because of other plot reasons. This film wants to launch more Bourne films, it leaves it way too open with more secrets to find out. And they will be made but I will not be happy to see them if they keep up this repetitive plot line and refuse to change it up for once. Or maybe, just maybe, make the damn thing watchable.
1 out of 4.