Years ago, James Gray gave us The Lost City of Z, based off of a book and a real life dude, and it was very ambitious. It felt a bit too long, but it had a lot of good going for it, and I know some critics who had it on their top of the year list.
I hadn't seen anything else from Gray, but I have seen all of his films since then. You know, this one, Ad Astra.
Space Drama? Brad Pitt? Mystery?
Sign me the god damn fuck up.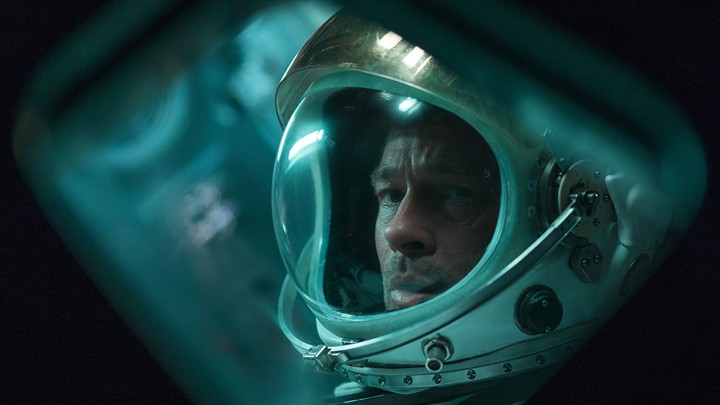 Sorry Mr. Pitt. I will watch my language in the future.
Roy McBride (
Brad Pitt
) is a decorated veteran in the armed forces, and has lived a life full of patriotism, honor, and sacrifice. He does his job, and he does it well, with little fuss. He also has a famous father, Clifford McBride (
Tommy Lee Jones
), the most successful astronaut explorer in human history. He has done so much for space travel and has been held in the highest of honors, and also for this fact, been completely absent from Roy's life.
Their emotions are distant, both mentally and physically.
And then Clifford had to go missing, on his further adventure yet. No one is sure what happened to his crew. Maybe he died. Maybe he is alive. But the folks are having a sure enough difficult time trying to get in contact with him, so they figure maybe his son will have a better shot. At the same time, there are these pulses that are putting a damper on space travel and getting worse and worse, and they might have something to do with why Clifford and his crew have gone missing.
Can Roy find his father? Basically a man he has already been searching for his whole life?
Also starring Liv Tyler, Ruth Negga, and Donald Sutherland.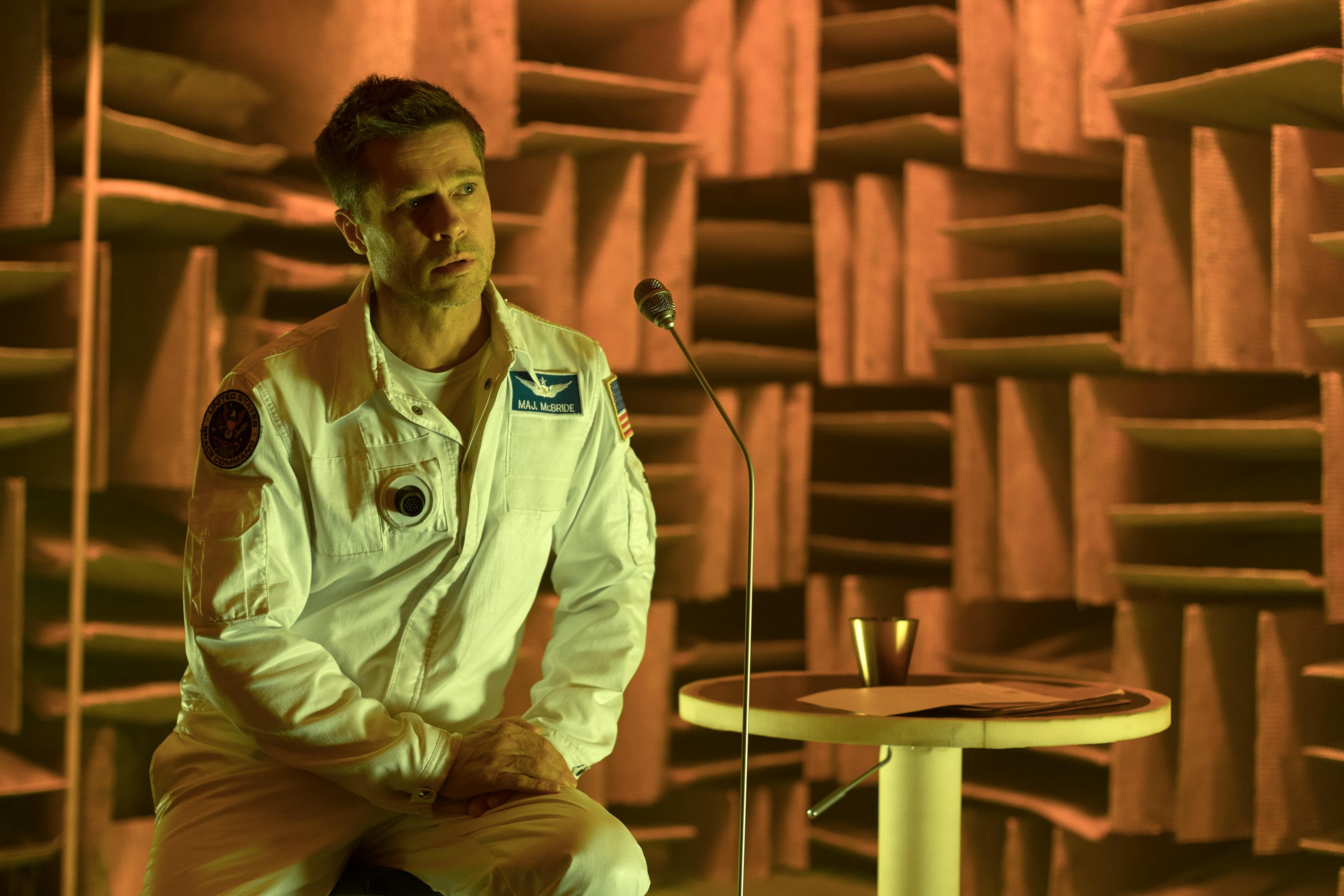 In space, no one can hear you scream. Unless you have a space recording studio.
Where does one begin with a movie like Ad Astra? The previews don't tell a lot, and neither did my plot section. This is a movie about the journey, about the dangers of space and putting real limitations on our travel. I don't believe everything was fully explained in terms of how things worked, but they felt realistic. It felt like a real potential for our future, without relying on mysterious future technology too much.
No mysterious space magic or space technology lasers here to solve the day, no siree.
And this is a movie to showcase Brad "The Pit" Pitt. One who knows nothing about him would assume almost that he isn't acting. He is very passive, telling more with his inner monologue and face than his lack of actions with others. The sins of the father story line is strong here, and so on the nose it is the entire face.
Ad Astra is a movie that is best experienced on a large screen, with large speakers, and an open mind. It is definitely light on the action (despite glimmers and shocks), and heavy on the sorrow. This is a strange epic that is completely unforgiving along the way with one main story to tell. It will be hard to top this level of care that went into an original story this year, but one I am glad I was able to witness.
4 out of 4.