February 15, 2013
Identity Thief
Identity Thief came out the same day as Side Effects in theaters, yet they went the opposite route when it came to advertisements. Side Effects had barely any, and Identity Thief drowned the market with with TV spots and promos.
That's right. So many ads, I am surprised I have enough energy to tread water still.
Run as fast as you'd like, but you cannot escape the ad train.
Sandy Patterson (Jason Bateman) is your normal Colorado living individual with a funny name. He is also a bit naive and a bit of a pushover, which is why no one is surprised when he gets his identity stolen by a "Diana" (Melissa McCarthy) in Winter Park, Florida!
Thanks to all of her shit, he now finds himself with a criminal record, failing to show up to a court date, and several thousands dollars of credit card debt. Hooray! It doesn't help that he just started a new law firm with his buddy (John Cho) and when people Google his name, they only see pages of bad. The detective on his case (Morris Chestnut) can only help him if he can get Diana on his own to come back to Colorado and admit to her crimes. Clearly not too hard!
Amanda Peet plays his wife, Jon Favreau a jerk boss, T.I. and Genesis Rodriguez are hitmen after Diana, Robert Patrick a bail bondsman, and Eric Stonestreet as a rich Texan.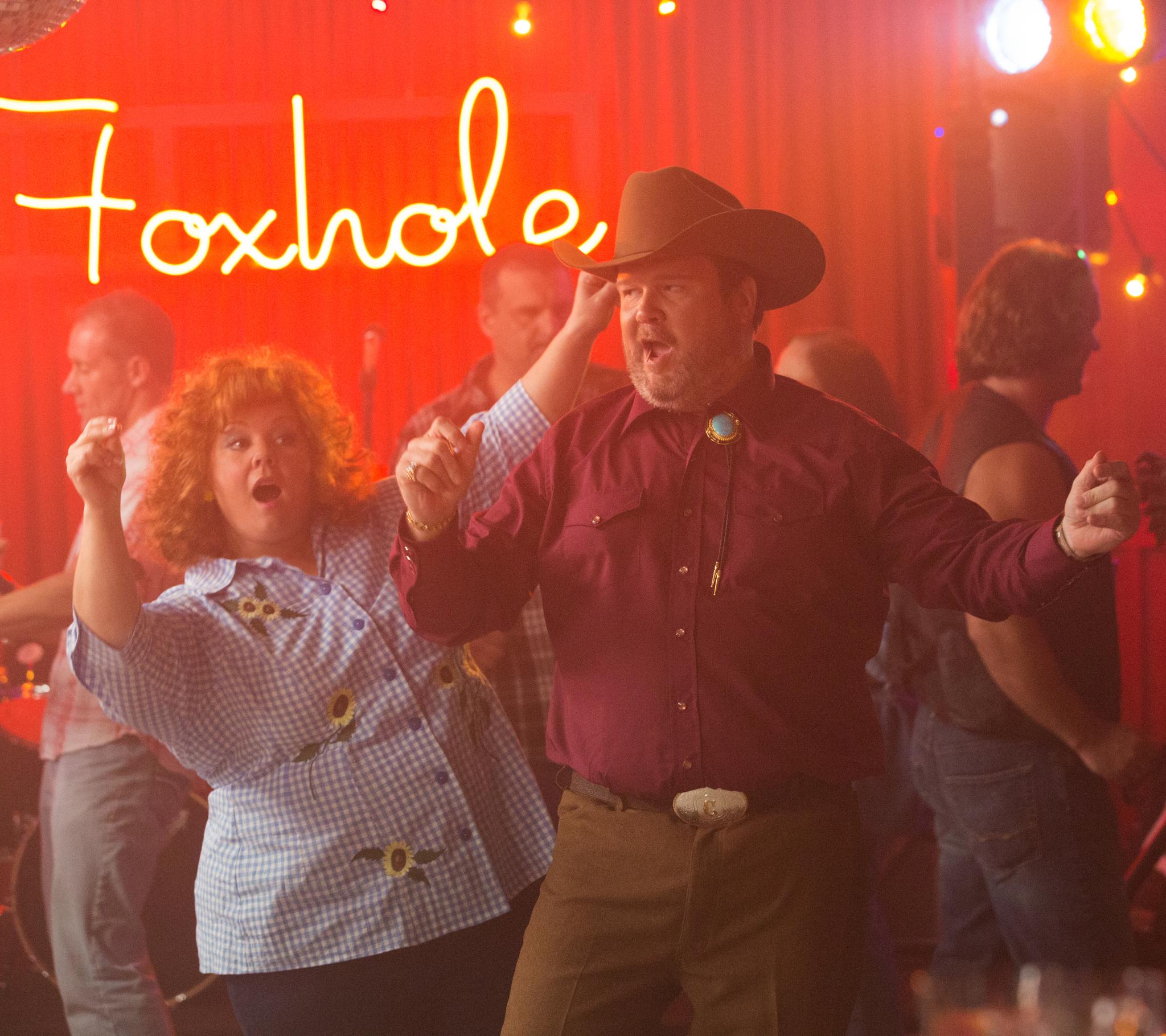 A rich and sexy Texan, of course.
The problem with a lot of advertisements is that each one is going to be different. The problem with that? I think only two or so scenes really felt surprising or new to me. I've seen the jokes, the gags, the violence, and the entire plot in their ads. I feel like that probably lessened the experience.
But lets talk about the plot. Identity theft on its own is relatively simple idea, and I am pretty sure hasn't been done in this way before as a comedy. But the writers decided to make this movie anything but simple! She is a con artist, who was a foster child, who has made problems worse by bad dealings with local gangs, and being drunk in public. That means they are running from multiple groups while hating each others company and constantly lying about their intentions.
I think there is a fine line between annoying side character and misunderstood side character. What made Planes, Trains, and Automobiles so much better than Due Date is by humanizing the weird character and not just making them an asshole. Although they attempt to humanize Diana, I don't think it works at all, and just see her as miserable person the whole movie.
The humor itself isn't too well thought out. I laughed during a few scenes only, but I will note the theater as a whole seemed to laugh throughout.
Overall, I just feel bad for Jason Bateman. He kicked ass in Dodgeball and Arrested Development, but he has been on a slow decline since then.
1 out of 4.