January 2, 2012
I Don't Know How She Does It
There is a very specific narrator voice, for trailers, that is very annoying. I want you to read the next part of the review in that voice.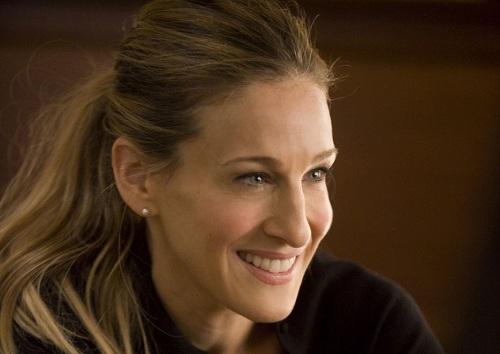 "Sarah Jessica Parker is a hard working mother! She has a job that requires her to spend a lot of her time, on a moments notice, going other places! Why? Presentations! The most adult-like job that exists in the movies! But she also has two children, and her husband, Greg Kinnear, is about to have a big project at well as work. But if she has to go to NYC to get seduced by Pierce Brosnan, how will she be able to manage her motherly duties and her career? Herp a derp, and also a derp a teedle dum.
This zany comedy also stars Christina Hendricks, Seth Meyers, Olivia Munn, and more of your favorite stars! So derp on over and watch and see as her friends raise up their hands and exclaim, "I Don't Know HOW She Does It?!" Derp!
(Here is an extreme example.)
That is pretty much how I felt watching this movie. I don't even care to see if it was based on a book or not, but man, was it not good. Skip, skip, skip to your loo right past this movie.
1 out of 4.