I Am Chris Farley
I miss Chris Farley. I don't know a single person, outside of future review comment trolls, who hated the guy. He had some of the best sketches on SNL, was always full of energy.
Sure, his movies are hit and miss. Sometimes terrible. But they helped elevate David Spade way more than he could on his own. Sure, he mostly wasted it after the fact, but he tried, damn it.
I wanted to see I Am Chris Farley, which yeah, is a made for TV documentary. It aired on Spike TV. I was curious about Farley before he was big on SNL, and since they interviewed tons of his former friends and coworkers, it would feel great to hear some behind the scenes stories of some of the bigger sketches.
Shit, they were even able to get Lorne Michaels to do an interview, and I assume that dude is super busy.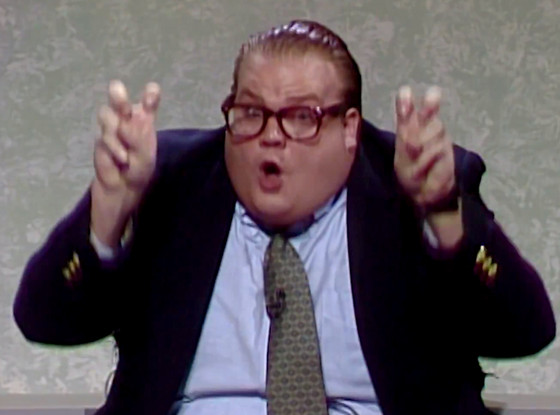 Maybe it isn't a "traditional documentary" on a "respected channel" that is worthy of a "Review" but I am "writing" it anyways.
This is a short post because there isn't a lot to talk about. I learned about Farley's earlier life. I learned about how he played Rugby in college, how he got into sketch comedy and eventually SNL.
The highlight of course would be the stories about and dealing with Matt Foley: Motivational Speaker. And the stories we hear are told by Adam Sandler, Mike Myers, Dan Aykroid, David Spade obviously, Bob Odenkirk, Bob Saget, Christina Applegate, his brother Kevin P. Farley, Pat Finn a college friend, and more actors of course.
As a suggestion, you might want to have a copy of the SNL: Best of Chris Farley on hand, because you are going to want a lot more Farley than the documentary can give you and want to see the sketches without tons of interruptions from his friends telling stories. Pure. Unadulterated. Farley.
But if you are cheap, just watch Tommy Boy instead. It will get you through the urges I suspect, but not fully satisfy them.
2 out of 4.