Horror anthologies are all of the rage. I probably said that in my last review of a horror anthology, V/H/S: Viral, in October of 2014. Since then there hasn't really been any horror anthologies. They died really quick.
There was another film called Southbound, but I missed it, so I will just have to wait for the DVD release or around Halloween. Whenever I remember it exists. Other than Southbound, the latest film to match this category is of course Holidays.
Holidays!? Yes, Holidays. A horror anthology with a common theme of several different holidays. Eight to be exact, with a bunch of random directors. That is a low enough number for me to talk about each one quickly!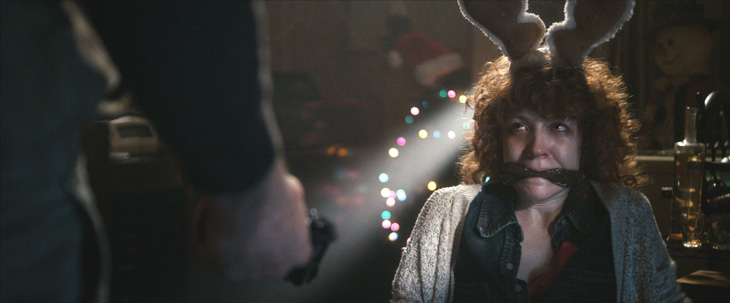 So many holidays, you probably can't even guess what this one is about!
For Valentine's day, we have a little girl (Madeleine Coghlan), who gets teased by a different girl (Savannah Kennick) because she is a bitch. Our first girl also has a crush on her swimming coach (Rick Peters), who just wants her to be happy and not get picked on.
In St. Patrick's Day, our Irish teacher (Ruth Bradley), wants to make a new girl (Isolt McCaffrey) smile, so that girl puts a curse on her to give birth to a snake.
For Easter, a little girl (Ava Acres) confuses the Bunny with Jesus, but is also told that no one has ever seen the Easter Bunny before for a pretty scary reason.
In Mother's Day, we learn about a woman (Sophie Traub) who always gets pregnant after sex, regardless of birth control or condom usage. She is 100% fertile and it is ruining her life, so she goes to a middle of nowhere to people who claim that they can help her, when in reality, they want to just force her to stay.
On the other side for Father's Day, we have a girl (Jocelin Donahue) who thought her dad (Michael Gross) was dead and gone since she was 11, but when she finds a voice recorder with a message on it, she has to go and investigate.
For Halloween (directed by Kevin Smith), we see a dude (Harley Morenstein) operating a small time cam girl operation, where the girls (Ashley Greene, Olivia Roush, Harley Quinn Smith) decide to get even and put him through the same abuse. You know, just worse.
On Christmas, a guy (Seth Green) goes to great lengths to get the latest VR tech for his son, but when the virtual reality starts to show his inner secrets, he and his wife (Clare Grant) have to cope with them.
Finally, on New Year's Eve, a man (Andrew Bowen) has been killing a woman on each holiday that he has met while online dating, and now he will complete his collection (Lorenza Izzo). He hopes.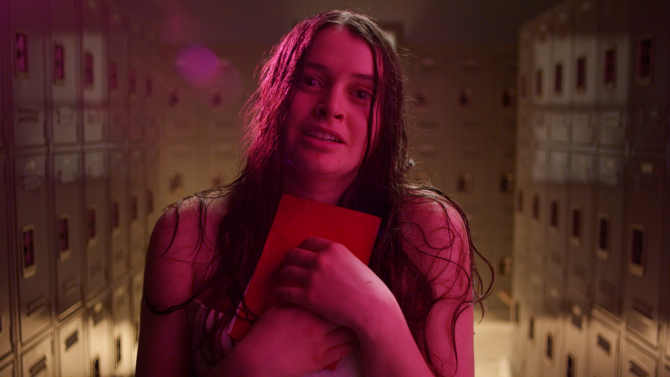 What is love? Baby don't hurt me.
I spent most of my alloted time just going over 1-2 sentence synopsis' of each short. I figured I could do that with only eight segments, but I may have been wrong.
Like almost every single horror anthology before it, Holidays is definitely hit or miss. The entire thing is less than two hours so overall it is probably worth a late night viewing.
In particular, I liked the Valentine's Day, Father's Day and Halloween shorts the most. New Year's Eve told a decent story as well.
Christmas felt too short, St. Patrick's Day was mostly weird, and Easter was also incredibly weird (but mostly just short).
Mother's Day might have been the longest short story, I didn't really keep track. It had an interesting premise, but I thought it dulled too much in the middle, despite the also pretty good ending.
Now I am ready for the Horror Anthologies to die. I think they are running out of ideas on how to package them together.
2 out of 4.