Who doesn't love an older franchise getting a reboot? Well, older Godzilla fans for one. They probably wouldn't even consider this movie a reboot, just a continuum in the long storied history of the Godzilla franchise. But me? Sure, it is a reboot. We all remember the 1998 Godzilla. Even you in the corner probably remember it. I don't care how many movies came out since then in Japan, if any. I only know there was a sixteen year gap between this one and the old one, and no characters are the same.
Well, one character is the same, I guess.
But fuck those older movies. This one is newer! With graphics!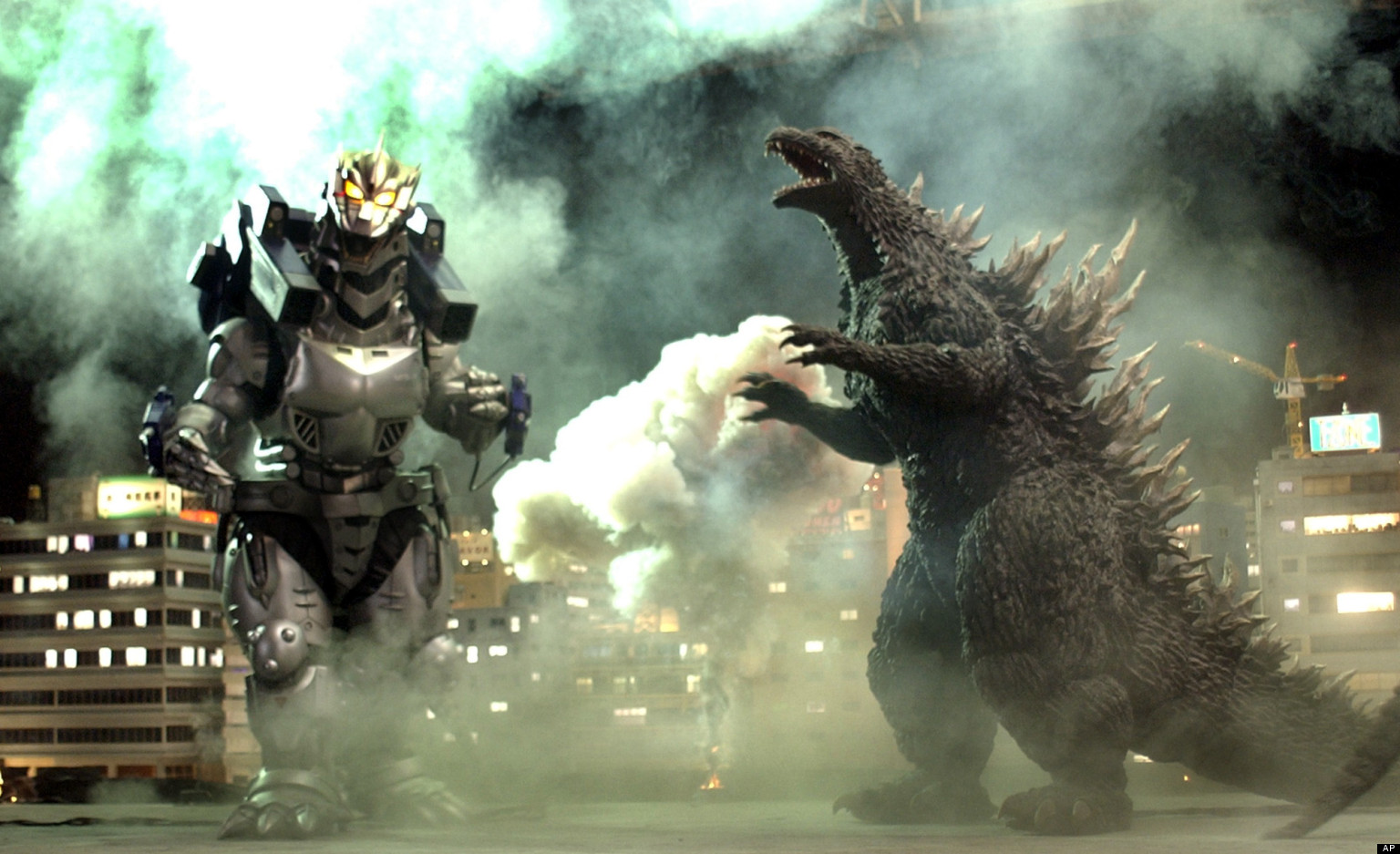 State of the art Robot Graphics!
The year? 1999. Probably to mess with the other movie a bit. Joe Brody (Bryan Cranston) is working at a nuclear reactor in Japan as a head Engineer, noticing some seismic waves, when holy crap, big disaster occurs! People die, questions are raised, and maybe, the whole thing is covered up.
Fast forward to now! Fifteen years later! Ford (Aaron Taylor-Johnson), Joe's son is now a grown up, just a lad during the incident. He is in the armed forces, a bomb diffusion-er. I guess you can say he is good at calming high intensity situations. He is just arriving back home to see his wife (Elizabeth Olsen) and kid when he has to go BACK to Japan to get his father out of jail.
He is now a conspiracy junkie and snuck back into the heavily radiated area they had to leave. Well, Ford joins his dad on a mission to go back to the plant, when holy crap, big disaster occurs! People die, questions are raised, and maybe, the whole thing is covered up. Just kidding, video footage gets out, at least one giant monster exists and it is about to fuck up a lot of shit!
But what do these creatures have to do with the mysterious Monarch group, lead by our only major Japanese character Dr. Ishiro Serizawa (Ken Watanabe) and his three lined assistant (Sally Hawkins).
Also, the role of Godzilla is played by Brian Posehn.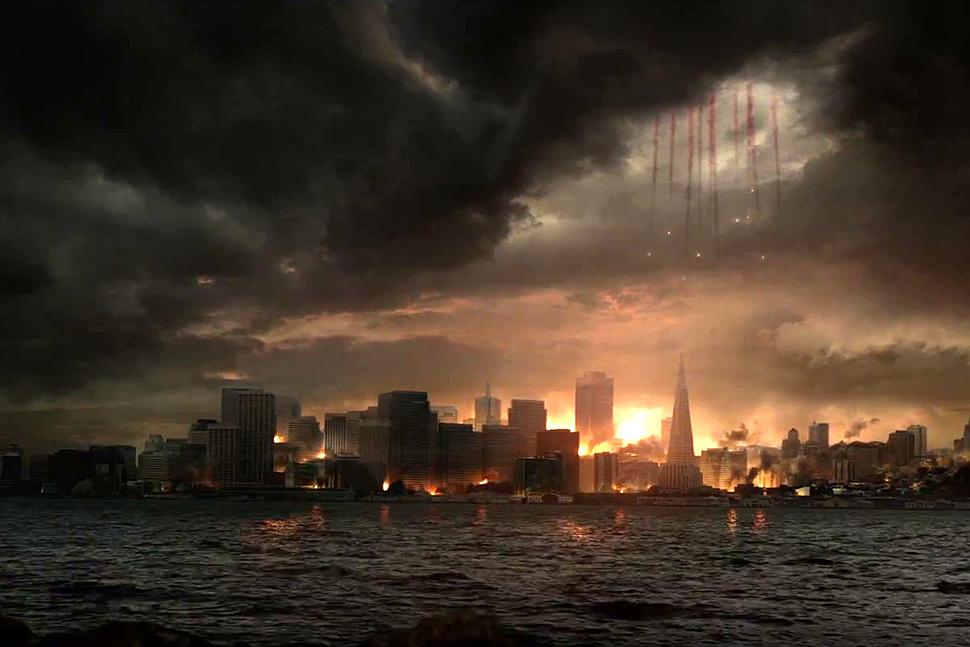 It has often been prophesized that Posehn given enough radiation could cause this must destruction.
I think I have admitted to past to not really caring about the large raging lizard known as Godzilla. I can't get into those movies, despite having multiple friends who have been raving about them and awaiting this movie for a few years.
However, I am a fan of really well done, exciting and entertaining movies. So, I guess I am a pretty huge damn fan of this movie. Godzilla is only right around two hours and never really has any pacing issues. Do you get to see giant creatures battling in the first thirty minutes? No, of course not, but the build up and the human drama early on really set the tone for what was going to go down. Shit, Bryan Cranston's role isn't that big in this movie, but he damn near made me cry with his own intensity.
Aaron Taylor-Johnson has had a pretty good movie career over the last few years, some good movies, some bad ones, but usually solid acting. In this one, he mostly displayed a calming silent attitude when faced with near death situations, but I think it worked out well.
But who cares about HUMANS when we have giant monsters FIGHTING? Were the fights great? Yes. There are fights rhgouhout the movie, although some of them are teased or kept intentionally dark to only give you snippets, but by the end it is definitely worth it. A lot of fan service here for Godzilla junkies along with chances for easily made sequels in the future.
Even more exciting is the science! Obviously it isn't 100% correct, because we'd probably have Godzilla-esque things now. But for the movie, it seemed to work out pretty well in my mind. Yay reasonable science in a movie!
Looking at the summer schedule, Godzilla is likely to be the best "disaster film" of the next few months.
4 out of 4.