2017 is the year of the wall.
Jokes about the president, blah blah. But we already got The Great Wall earlier this year. And now we have The Wall? I guess this wall isn't as awesome as the previous wall. But The Great Wall was just an okay movie. If this movie has a lesser sized wall, will that mean the movie is also not as okay?
I don't know. But I hope there is a movie even later in the year just called Wall. Or maybe The Wa. I could go either way with my dreams.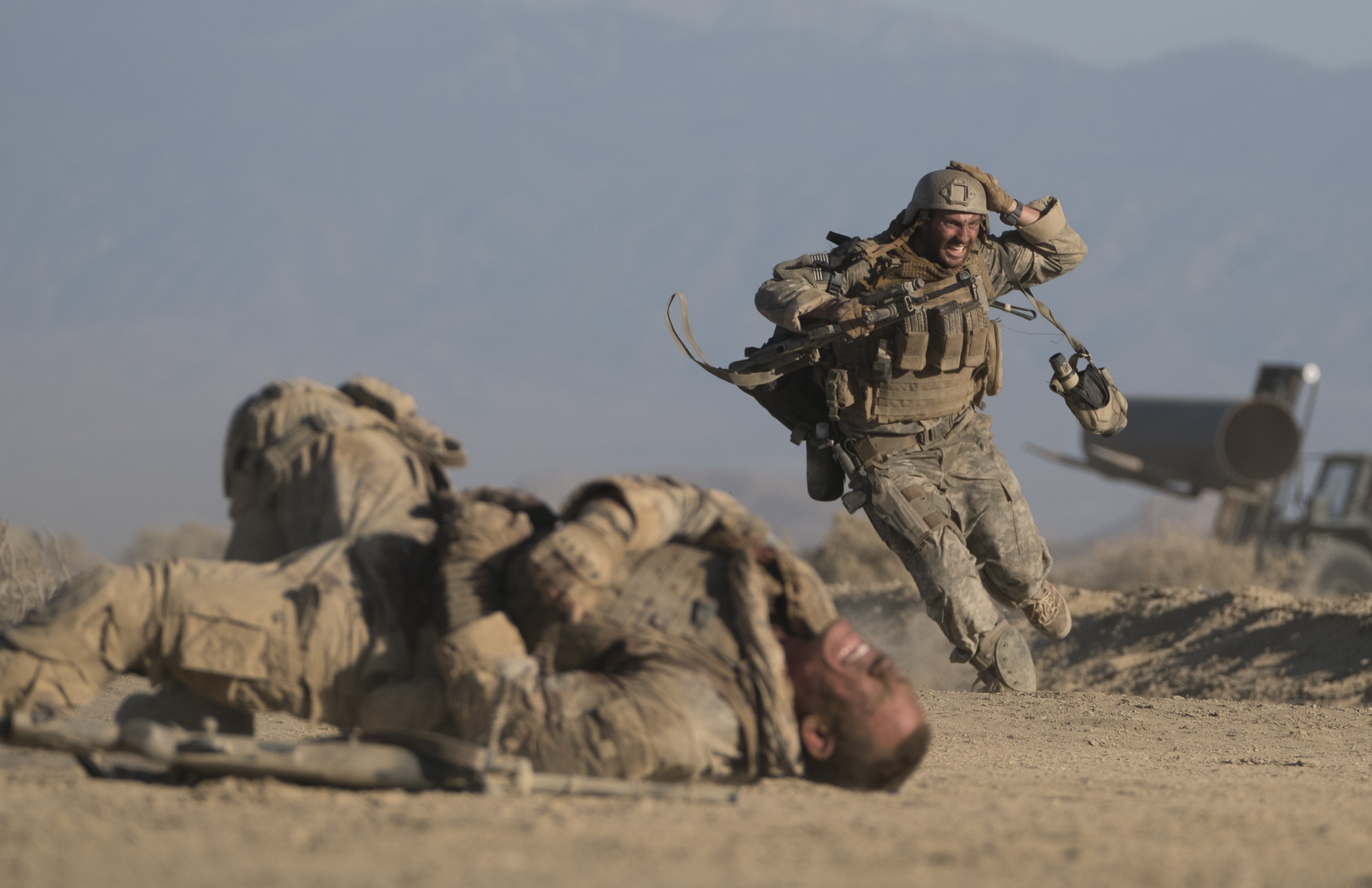 Not picture: Any goddamn wall.
Set in 2007, we are in Iraq, after the war was "won" with a dead Saddam Hussein and all. But we still have troops there, to help clean things up, transition, whatever.
And we have Sergeant Allen Issac (Aaron Taylor-Johnson) and Staff Sergeant Shane Matthews (John Cena) who are a sniper pair. They have been watching a site for about 22 hours now where an ambush took place. Well, maybe an ambush, maybe an enemy sniper. But there are a few dead bodies, a broken wall and some trucks. But after 22 hours, they have to assume whoever or whatever did all of this has gone by now as they have seen no movement.
So they decide to call it. Matthews heads down to investigate knowing that they are safe, with Issac watching from above, still playing it safe. And then, Matthews gets shot.
Fuck. There is an enemy sniper here. A real professional. And now they are caught in his trap, with a small tiny wall protecting them. He is even on their radio frequency (voiced by Laith Nakli). And he wants to talk.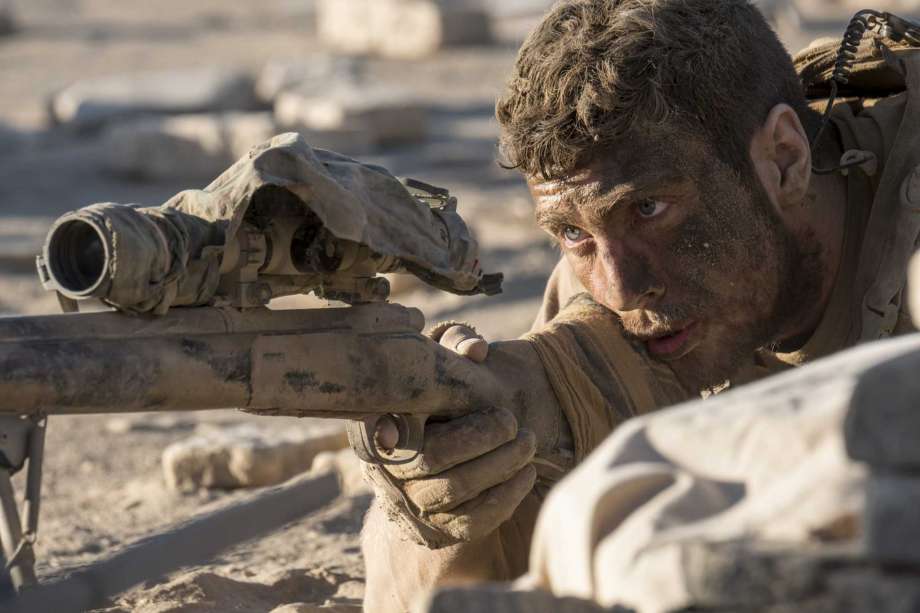 Wall so small, not in this picture either.
Doug Liman is the director of The Wall and he is an interesting dude. From Swingers and Go, to Mr. and Mrs. Smith and Edge of Tomorrow, he has been all over the map. If you look at his producing credits, he has a ton more action movies. But from what I can tell, he isn't super heavy on the horror/thriller aspects, which is sort of how this movie plays out.
It is a short movie, about 80 minutes, and it plays out entirely in one location. It is more dramatic/thriller than horror, but it really could have gone either way based on the sniper character. Since they were able to communicate with radio, they could have made him down right horror villain. Thankfully they went the smarter, more realistic way, and made the sniper a compelling person with his own reasons for doing what he did.
Now, I will admit, they did make him a bit too powerful. Our soldiers 100% believed they were in the clear for good reason. But this guy is super human. He is a super soldier and he hits his mark, apparently. I would have liked it if they made him a bit more believable in those aspects.
But The Wall was tense, and the whole thing basically rested on the arms of of Taylor-Johnson giving an impressive and physical performance, which he did. Not a bad way to spend under 90 minutes and another film that talks about the real tolls of war without glorifying anything.
3 out of 4.