Casino Jack is the second of "movies Kevin Spacey has been in recently that apparently no one has heard of". Very specific theme. Only two I was doing, this and Shrink.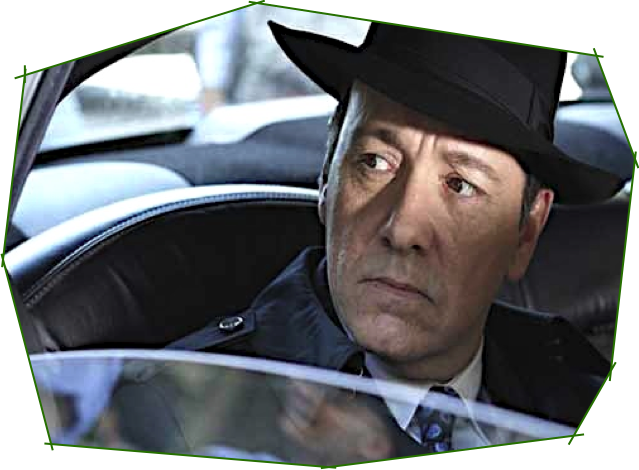 Oh how mysterious and …weirdly bordered he looks.
This is actually the true-ish story of Jack Abramoff, the most lobbyist lobbyist in the America.
Dude was making bank, and lobbying up a storm. People in Congress were making bank, him and his family were making bank. Evurrybody was living it up. On what? Indian Casinos. More specifically the SunCruz Casinos, that go on a cruise to "nowhere" but mostly to get into international waters.
Him and his partner Michael Scanlon (Barry Pepper) are getting rich and quick. But they make it seem like Abramoff is donating a lot more to charities, and the betterment of his love one and not "wasting it" as much. His wife (Kelly Preston) is worried about their finances, and then eventually on where they come form.
Their bigger problems start when the help of Mattress Kingpin Adam Kidan (Jon Lovitz), who unbeknownst to the rest of them, has ties with the mob and other bad people.
This eventually leads to a series of events that brings down their decline, and prosecutors having a field day with the amount of people who accepted the bribes. It was a pretty serious deal. Wiki that stuff. Yet somehow no one seems to remember it, despite its large implications. Oh and Rachelle Lefevre is in this movie. But I just forgot what her actually role was. Whoops.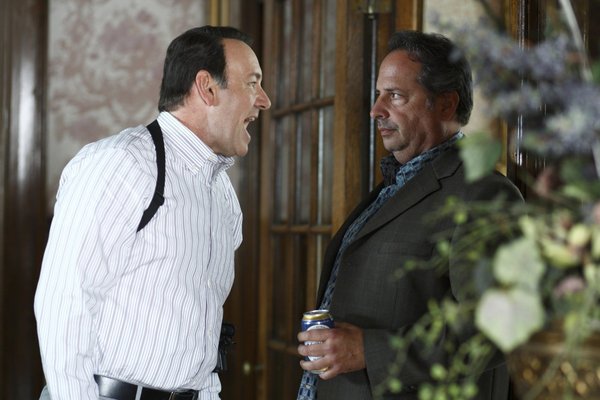 Also, yelling!
Kevin Spacey has turned into the king of mediocrity? No, that's not right. He is decent in this movie as well. But the rest? Damn, thats mediocre. Like a lot of his last few years worth of movies. I guess he just does what ever looks interesting, gives it his all, and not everyone else can be as good as him.
Maybe if he was worse the movie would seem better because everyone is acting as good as Spacey? This is some serious conspiracy Keanu stuff here.
But why do I say that? Well, parts of the movie were interesting. Parts went above my head. But parts were also pretty uninteresting. Overall just okay, again. Like Father of Invention. Oh yeah. Another recent Kevin Spacey movies.
Just saying. His movies tend to be better with a lot more known leads, like Margin Call, or Horrible Bosses, when he doesn't have to carry the load on his back.
2 out of 4.