As a middle school teacher, Wonder is a book I have seen before existing that I have blatantly ignored. It had an interesting cover, sure, but a guy can't just go and read everything that is hip and cool with the kiddos.
I was still excited for this one, as I knew a lot of librarians and English teachers and students who talked highly about the book. So sure, I would watch it and hope for the best, and not worry about comparing it to the book.
Oooh, I wonder wonder what's in a wonder film.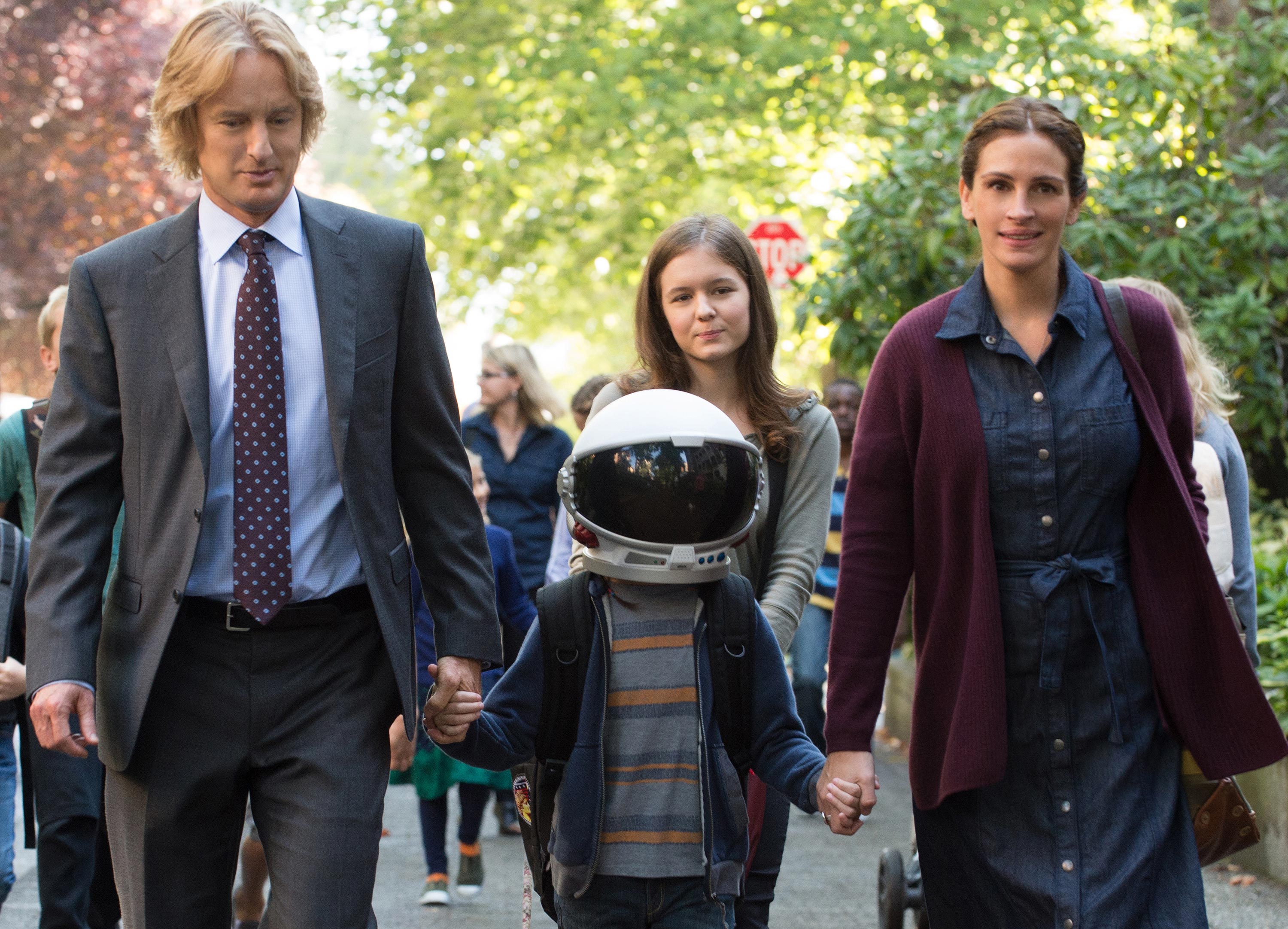 Maybe that helmet is full of wonder balls.
August "Auggie" Pullman (Jacob Tremblay) is a boy who had a lot of problems right out of the womb. He has been in the ICU, and has had many surgeries. There were many problems, and basically, he now has a really different looking face when compared to other kids. Because of his issues, he has been homeschooled his entire life by his mother (Julia Roberts), who put a degree on hold. His dad (Owen Wilson) works and tries to keep the humor in the house, and his older sister, Via (Izabela Vidovic), just has to deal with most of her problems on her own.
His family thinks it is time for him to finally join the real world. It will be hard for him to go to a real school, but it will be harder the more they put it off. So he is signed up for an academy for middle school that starts in the fifth grade and does a lot of advanced science work. Auggie loves science, dreams of being an astronaut, and has been using a space helmet to hide his face when going out in public.
Middle school is going to be a hard adjustment for Auggie. But he doesn't realize is that many kids are finding it to be a hard adjustment. And that school itself is a hard adjustment, across its various levels. Auggie will realize the value of friendship, betrayal, and more, and that he also is not the center of his own universe.
Also starring Noah Jupe, Mandy Patinkin, Bryce Gheisar, Elle McKinnon, Daveed Diggs, Ty Consiglio, Kyle Breitkopf, Millie Davis, Ali Liebert, Danielle Rose Russell, Nadji Jeter, and Ben Ratner.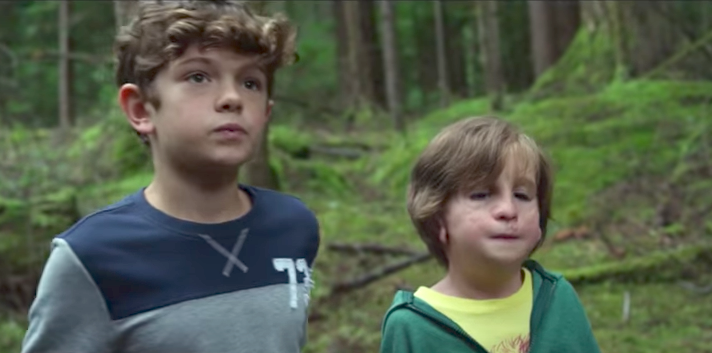 When they recreate frame by frame that scene from Deliverance? A bold choice from the director.
My first initial thought about Wonder: The movie only made me cry three times, what a shitshow. A good film needs five cries minimum.
But then I got over my not super salty cheeks and thought about the film and story as a whole. The film isn't just about a dude with a messed up face learning to cope. It is about his whole family moving on with his condition. It is about his sister finding herself, i is about his friends realizing their own fuck ups. Shit, it is even about his sister's friend realizing she is a fuck up.
It is a really easy conclusion to come to as well, because the film is formatted in a way to (quite obviously) show several different point of views. I have been told the book does it more frequently and better, but I did really appreciate it when it happened in the film. I got giddy with each iteration. If anything, one of the reasons the rating isn't hire is because the film didn't go deep enough in this method. Don't introduce point of views and do it half-assed. Basically every time it did so, it did it only once, and then didn't do it for enough characters. Let me see all of the other side characters who acted weird, go all in damn it.
I was able to connect with a lot of the characters, including Auggie, despite only having a minor facial deformity myself. Except the deformity I have made me really really attractive, so I guess people stared at me for other reasons.
Acting is swell, and honestly, a shout out to Wilson. He was more than a generic joking dad. He had some really sweet and tender moments as well, less than the mom character, but he did a lot with his lesser screen time.
3 out of 4.