January 23, 2012
Wild Cherry
I still refuse to read what most movies are about before watching them (Unless its super obvious like, Batman. Kind of hard to not know what Batman is.), yet somehow I am still surprised when a movie is not at all like how I thought it would be.
Case in point #3000, Wild Cherry. Look at that cover!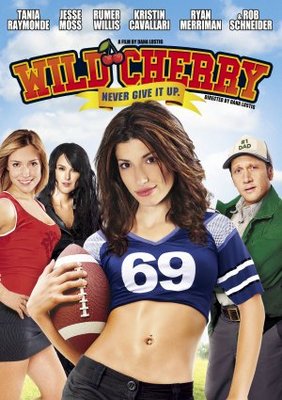 Okay, this is about either a woman's football league. Or a woman joining a male football team. And Rob Schneider looks like a coach. Comedy, moving on!
Now if I actually studied the cover, I'd notice the 69 on the Shirt. Ah, must be a teen thing. The dark haired chick clearly looks fake. And wait, Rob Schneider is a dad, not a coach. Oh damn it, this a teen sex comedy.
Tania Raymonde, from LOST, plays the starlet, and she is a senior in high school. Not only has she never had sex, but she has never even masturbated. For shame. But she is going to have sex soon! If her dad would leave.
But wait. Her friends (Kristin Cavallari and Rumer Willis), while making a documentary about people's first time, discovered a story about "the book". The book is a pledge thing for the guys on the football team. They believe they cannot win the big game at the end of the year, unless they are all not virgins and take away someone elses virginity. The names are assigned to them (I think? Or randomly picked?) and thei job is to tap that, before the final game.
Err alright. So the girls find out, and think that is horrible. So they play some pranks on the guys and try to make the other girls not have sex with anyone at the same time.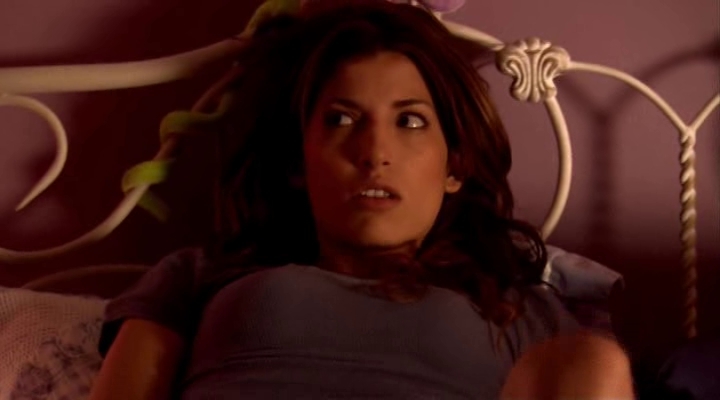 Do I have to explain this picture?
Soo, yeah, that is the movie in the nutshell. She also plans to move to Paris after high school to live with her aunt, and there is a side story of her dad not wanting her to leave home. But the book didn't even make sense to me. I couldn't tell what the big game was for, or how they somehow had one of those every year. Plotholes. Didn't seem like a "important rivalry game" either.
Most of it wasn't that funny. I had no idea why Tia Carrere (Wayne's World) was in here. She was some sort of teacher, that also was a sex freak? Not sure what she was teaching.
Apparently some people call this American Pie for girls. I just call it dumb.
1 out of 4.