I often post interesting stories on how I ended up finding about a movie if it ends up being a more obscure piece. The story for Twist is rather unique for me given the circumstances.
You see, the director of Twist is Martin Owen. Martin Owen also directed a film last year called Max Cloud that I was given a screener for. But, I also interviewed Martin Owen, which is a shame, because I disliked Max Cloud a lot. It made my worst of the year list.
But in preparing for the interview, I looked up his past and future work, and also briefly talked about his upcoming movie Twist which had some actual famous people in it and a bigger budget. I wasn't looking forward to Twist, because I disliked Max Cloud so much, but I was still curious on how it would end up.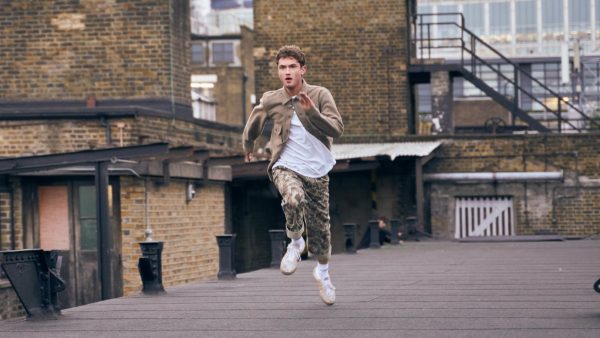 It would end up in parkour-land, apparently.
Oh boy oh boy, our young Oliver, who is going to just go by Twist (Rafferty Law) (that's the movie name!), is a criminal! Well, he doesn't have a family, so that might as well be illegal.
But no, he is also a graffiti artist. He likes to spray paint the sides of buildings or whatever, illegally, because he considers himself to be an artist. And he often has to run from the law due to this fact, but the good news is, is that he is really good at parkour. Climbing up and down walls. Jumping over roofs and alleys. Shimmying up ladders. Whatever.
This gets him discovered by a gang of thieves! And they want him to help with the heist of a century. It is going to involve parkour, a lot of parkour. Also it is an art heist, so that keeps the theme in tack. But he is a new guy on a team. Can they trust the little bastard?
Also starring Noel Clarke, Lena Headey, David Williams, Jason Maza, Sophie Simnett, Franz Drameh, Rita Ora, Jade Alleyne, and of course, Michael Caine.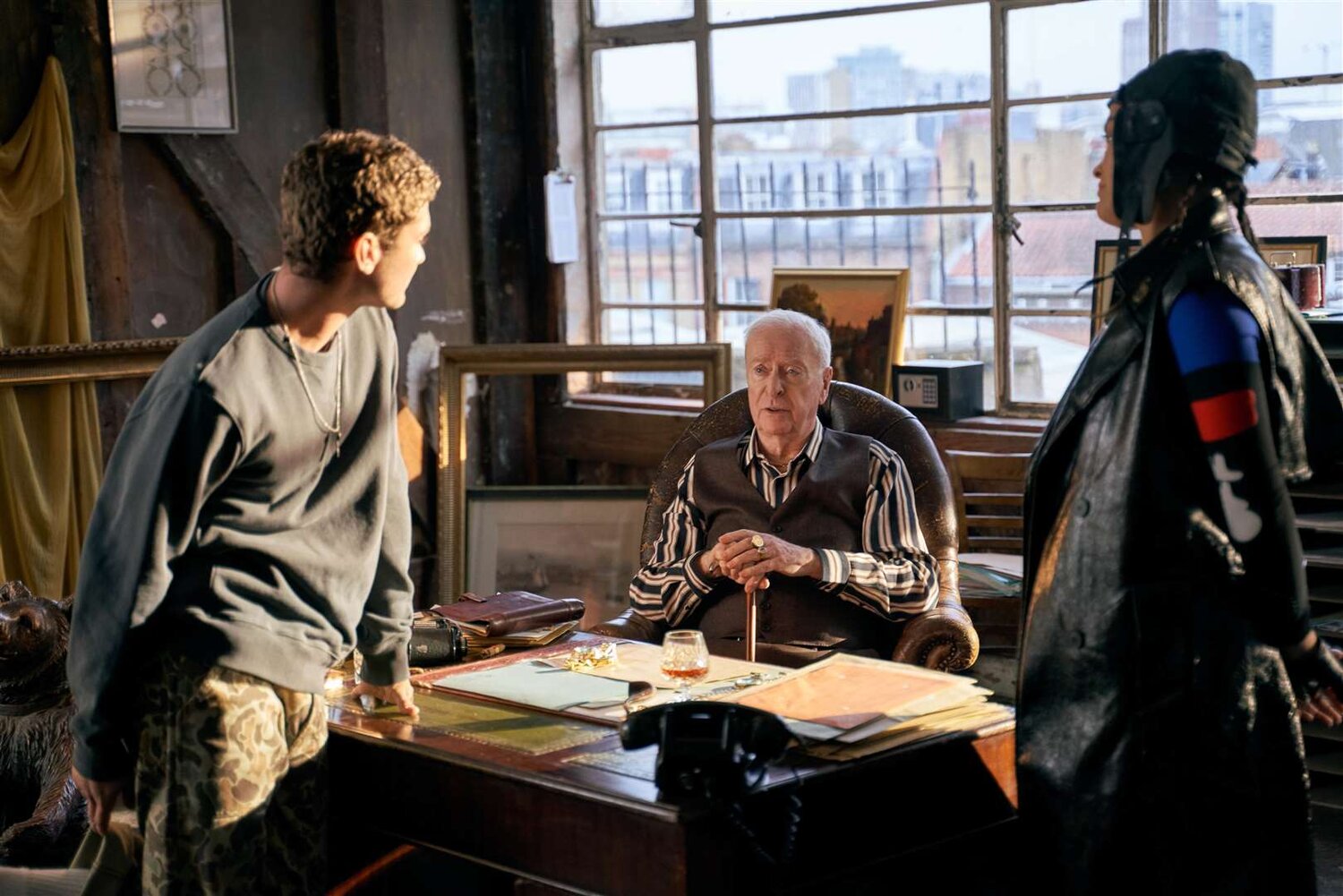 There is no parkour here, there isn't even parcheesi.
You may be asking yourself, is Michael Caine actually in this movie? Or is that a thing where he has about two scenes and that is it, so highly billed and advertised but not really in it? Nah…he is actually in it many times, as the head of the orphan art thieves. Go figure. But Michael Caine has said for years he doesn't mind being in shitty movies, as long as he gets his pay day. That quote is paraphrased.
Twist, and let me remind you I really have no clue what the plot of the original is about, outside of an orphan wanting more food, tells a pretty dull tale. It is a heist film, and a secure painting must be found, stolen without anyone knowing, and brought back to the hideout. So a lot of shenanigans, and red hearings will be in the way, and probably some, oh what is that work, twists? Ahh. Is that a pun technically? I hope not, because of course a heist movie will have some twists.
Twist is definitely better than the previous work, Max Cloud, and it might just be due to the budget. It looks nicer, there is some unique camera shots, and the acting isn't as bad (although cheesy over the top acting was part of the point for Max Cloud). Twist is still overall a dull, and boring movie but at least it isn't trash trash.
It is also quite forgettable. It took me almost two months to write this review, and who knows how long I will take to actually publish it as well.
1 out of 4.