December 28, 2012
This Is 40
Judd Apatow wants to make a realistic comedy movie about life. How do I know that? Because that is generally what he always does. This time, he is getting older, so he needs a movie about that as well. This Is 40 is the kind of sequel to Knocked Up, featuring the supporting characters from that movie as they both turn 40 in the same week. You know, because 40 is allegedly old age and time to start dying.
Strangely enough, I can't tell if the mid life crisis mentality is a real life thing, or if it is just a movie creation. Shit, could movies be lying to me about what being older is like?
JUST WHAT IS 40 ANYWAYS!?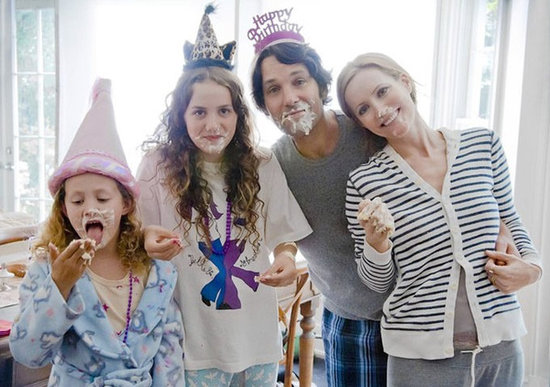 Apparently cake. Cake is 40.
Pete (Paul Rudd) and Debbie (Leslie Mann) are both turning 40 this week, so shit might be hitting the fan. They have two kids, one going through puberty (Maude Apatow) and the other in young annoying phase (Iris Apatow).
But hey, Pete runs a record label kind of. They are poor, sure, and don't sign any new big people, but they have regular small fan base. Chris O'Dowd and Lena Dunham work for him, but really, it is shit and they are losing lots of money. It doesn't help that he is also letting his dad (Albert Brooks) borrow a lot of money, as he also has recently had more kids, whaaat.
Debbie isn't flying high either. She has a small boutique, with two workers (Megan Fox, Charlyne Yi), but she is missing a lot of money from her inventory as well. She is also trying to stay in shape, change her life around, with the help of a life coach (Jason Segel).
Can the two get their life back on track, learn to trust each other again, and you know, not die alone and unhappy like the rest of people in movies?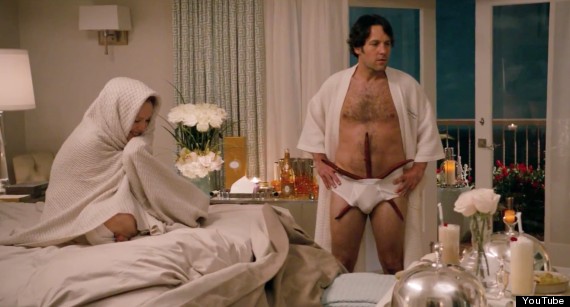 When you Google This Is 40, half of the images will just be Megan Fox in a bra. Why aren't there more of Rudd with the starfish, damn it?
Hey, do you tend to love Judd Apatow movies and its cast and Paul Rudd? Then go see the movie, simple as that, you will anyways. Rudd does play the same character, but he kind of had to, since its a sort of sequel. There are amusing moments in this movie, there are awkward ones, but there are also scenes that go on pretty long. Pretty sure this movie is over 2 hours, which means more time to make you feel bad or good about your own life.
But I think this film could have been a lot better. Maybe, just maybe, a small cameo with Rogen/Heigl from the first movie? But no, we get none of them. Really big miss there in my eyes.
Other than that, this movie is exactly as you think it would be. Apatow has made enough movies to have a certain style and humor in them, and I would say it definitely falls in line with the rest of them.
2 out of 4.