July 30, 2015
The Salt of the Earth
Don't look too closely at the calendars, but roughly 4-5 months after the Oscars, I can say I finished another category! A few categories ended up being extremely elusive, namely Best Original Song, Best Documentary and Best Foreign Film. I have made zero headway on finishing any of those three categories (And just downright ignoring the shorts categories), until this moment. With this review of The Salt of the Earth, the documentary category will finally officially be finished.
What makes this better is that it didn't win. If it had won the category, this would be almost embarrassing for me. But since it didn't, it is a loser, and taking your time is expected, right?
Right!
But in reality, I didn't get to watch it because I couldn't find a copy. It took forever to be released in America, and I didn't even let the fact that it would be a completely foreign and thus subtitled movie get in my way from watching it ASAP.
Alright, here we go, a documentary about a photographer named Sebastião Salgado.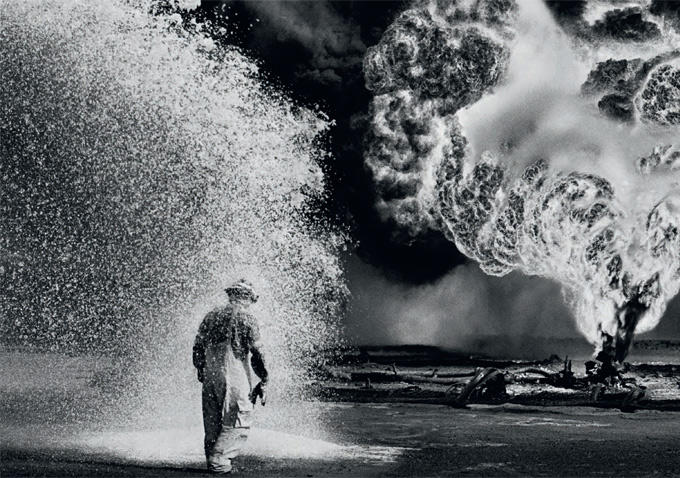 ART, motherfucker, do you speak it!?
It turns out that Mr. Salgado is a pretty damn good photographer. He traveled the world, an adventurer of sorts, and he would talk to people and connect to them on a personal level. If you have a chance, google his name and art. They are mostly black and white and, well, really fucking good. Sorry for the language, I just don't know how to describe artwork.
He knew how to tell a story in a single shot. He also knew how to tell a story with words, which is what the bulk of the documentary is about. Just listening to an old man telling stories about some of his more iconic sets of work. Like, a lot of detail. Good memory he has, but he also probably had to tell these stories before.
It should be obvious this is a very well done and beautiful documentary. However, I feel like I am personally missing out on it by not speaking the same language as Salgado. According to the subtitles, he spoke quite eloquently, but I found myself almost saddened by the fact that I didn't get to understand it. I head to read along. I think a lot of the beauty was lost in the transition. Yes, I am sort of advocating for dubbing here. We would still get the wonderful visuals, and get to hear the great story, and I'd be able to get lost in everything.
But as it is, it was hard to feel connected. Which is a shame. Still, a great film for photography lovers, art lovers, and old people lovers.
2 out of 4.