March 19, 2021
The Courier (2021)
The Courier came out right after a different film named The Courier came out. Well, this one was supposed to come out in 2020, and the other came out in 2019. But now that this one comes out in 2021, is that okay? Is that awesome?
I didn't even know about the 2019 The Courier until I was on IMDB looking for this link. I didn't review the 2019 film, as I didn't know about it, and now that I see it I am glad I didn't watch it. It is sometimes okay to judge a film by its IMDB page cover, by the way.
Like, when I judge the 2021 The Courier's page, I get excited because I see a famous name who I like in movies. And it has a poster/cover that makes me think about to spy action movies from the early 2000s. Okay, that is less exciting.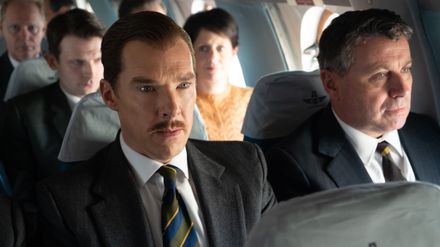 But the 'stashe game always brings me back into it.
Greville Wynne (Benedict Cumberbatch) is just your regular, everyday, British businessman. He technically did electrical engineering, and this just brought him to travel all over Europe, including the very frightening Eastern Europe. Because this is during the 1950's and early 1960's, when we had that Cold War thing going on between the US and USSR. And I guess Great Britain was on the American side, they usually are.
Because he was a legit businessman who traveled a lot between the halves, MI6 recruited him to pass on messages to and from both sides. Mainly, he would go into business with Oleg Penkovsky (Merab Ninidze), a Russian who was high up in their level of government or whatever. Apparently he wanted out. He wanted to give up USSR secrets. So he just needed someone to get the message and bring it back.
Sure, Greville is not a spy with any spy training and that is what they want. They want a regular person so it passes any level of scrutiny. And it will just be temporary. Probably. Greville doesn't know that the assignments might grow and grow, and eventually might help put an end to the Cuban Missile Crisis.
Also starring Jessie Buckley, Rachel Brosnahan, and Angus Wright.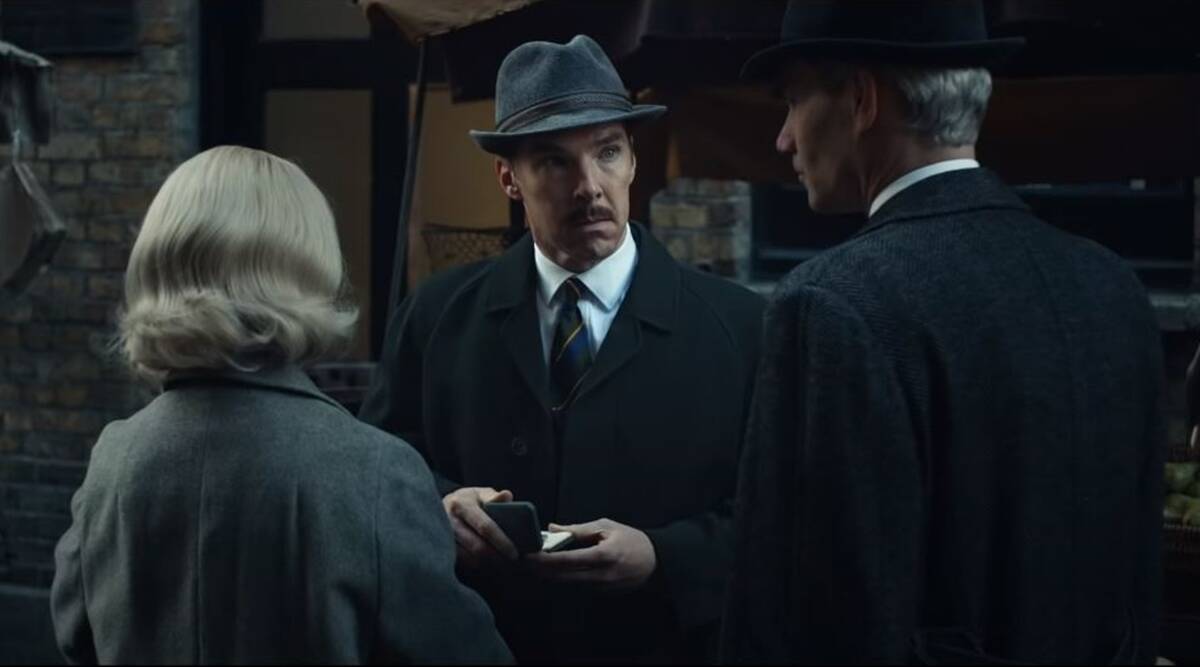 They are going to hide the secrets in his 'stashe in case you were curious.
Surprise! The Courier is a real movie about a real guy who helped do some spy things despite not being a spy.
Surprise! Another cold war film that I watch that I can say has okay amounts of acting, and an okay story, leading to a very okay film. I will be honest, this movie is pretty forgettable for me. I am having to write about it weeks before I can publish it (they let us see it really early) because I know there is no way I will be able to remember most of this film a week later.
Is that a problem? Yeah probably. But the 2 out of 4 rating also is an umbrella of average films that aren't necessarily bad, but also don't have any reason of standing out in the future.
The Courier will be forgotten, it won't win anything, but it is not technically a bad film by any of those measures. If you like Cold War stories, you might get more enjoyment out of this true story. If you don't like Cold War stories, then uhhh, you probably should definitely avoid it.
2 out of 4.