May 5, 2014
The Amazing Spider-Man 2
The Amazing Spider-Man 2 is technically the first big budget movie of the summer, because April doesn't count as summer. Take that, Captain America: The Winter Soldier. And what a packed summer it is! Or at least this month, in which we see two Marvel franchises, neither currently owned by Marvel.
Either way, the first one I thought was a good reboot. I was still shocked like everyone else when they announced that there would be at least four movies in this franchise, one released every two years. So you can look forward to The Amazing Spider-Man 4 in 2018. It also will have two spinoffs at least, Venom and Sinister Six, presumably in the off years. Although they will just feel like more of the same I assume.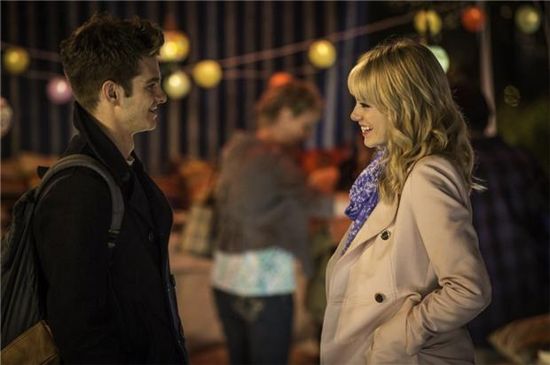 I have absolutely nothing to follow that informative, yet boring intro.
Spider-Man! It is a few years after the first film, now time for graduation. Peter (Andrew Garfield) is conflicted over his love for Gwen Stacy (Emma Stone). He promised to not get her involved, it could hurt her. Sure, at the end of the first movie he didn't care, but apparently now he does.
So, a yearish after that, he is still saving the day, but now in college. I assume a community college or something, maybe online classes, because you never really see him doing work for it. Some would say he is wasting his potential, but those people don't know he is Spider-Man.
Either way, his old friend from middle school or so, Harry Osborne (Dane DeHaan) has returned home. His father, Norman (Chris Cooper) is dying of a genetic disease, so Harry is going to get it too probably. That isn't Harry's only problem. He is also now head of Oscorp, the board hates that and wants to get him ousted as soon as possible.
Lot of shit going down. Not to mention a poor nobody Max Dillion (Jamie Foxx) is killed while working at Oscorp, his body being electrified in a horrible accident. Oh what's that? Electro. And he has a beef with Spider-Man and the city too. Oh hamburgers.
Also starring again Sally Field as Aunt May, Campbell Scott as Peter's dad, and Paul Giamatti as a Russian criminal turned Rhino.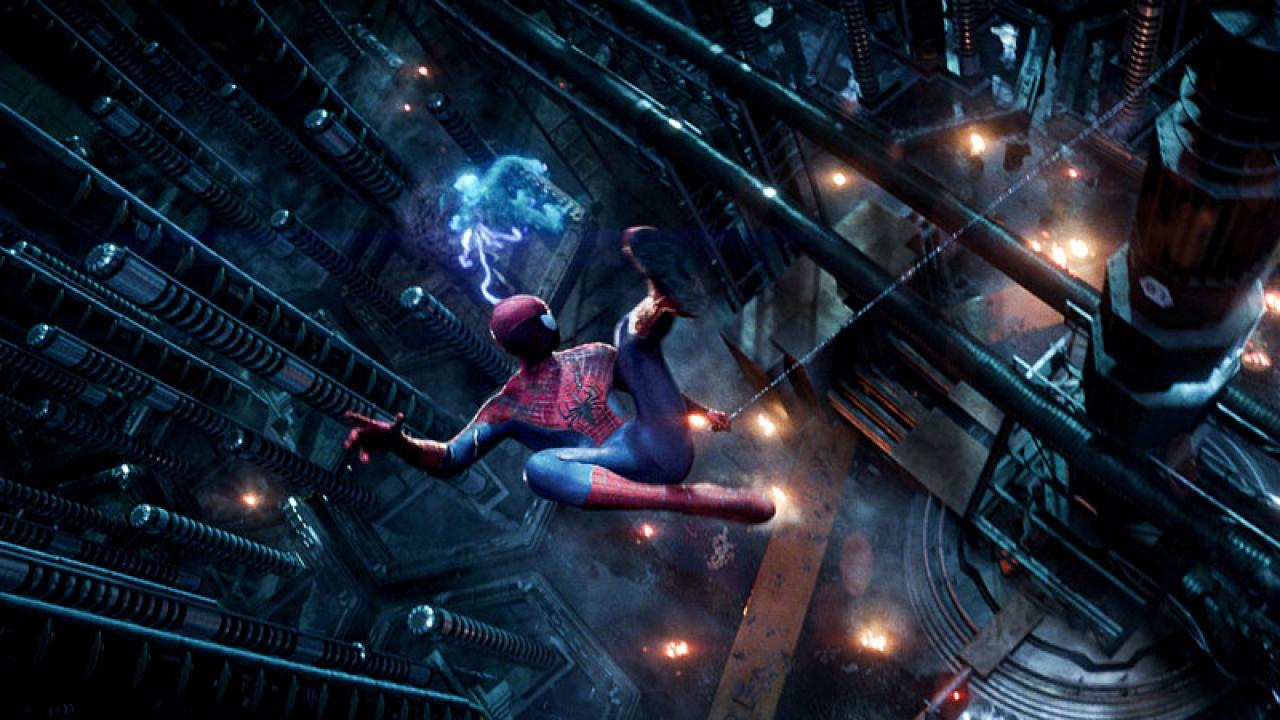 I think I actually got shocked during this fight scene. 3D Effects are amazing.
Just like the previous film, this franchise just seems to "Get it". They get what it means to be Spider-Man, how cool it is, and the entire strength of his character. This is mostly portrayed in two points of the film.
Point one: His wit. Spider-Man talks with the public and the bad guys as he swings around, offering the quick joke or two and not taking life too seriously until it gets dire.
Point two: The fights. Holy crap the fights. The action in this movie is just so fucking incredibly Spider-Man. So good, so good. We get to see Spider-Man use his agility and webs to maximize his chances of victory, against stronger and slower foes, and against quick foes too. He has to use his brain to develop strategies for beating enemies. He uses Science! We get to see his Spider Senses help determine his plan in a combat. It is just so gleeful. Maybe worth the price of admission.
But this movie has a lot of faults too. The plot is a lot thinner than I would have hoped. Too much of the movie is Peter moping around, not being awesome. We just had the origin story, the sequel is supposed to allow for a lot more action and awesome. Since it is over two hours, having two big villains shouldn't be an issue, as it is closer to the comics that way anyways. But still the ending villain fights feel a bit rushed.
I knew how the ending would go I guess, and man, it still rocked me. I thought it was a well done interpretation. That is all I will say on that note. The movie feels a lot like a comic too, and I don't know how to describe that better. But the plot also moves sometimes at strange paces. Somehow Peter finds out a secret laboratory that his father had made. But the clues that lead to it seemed completely random, and they didn't really have a good way of explaining how he made those leaps of logic.
Oh well. The action? Really really fucking good. The plot? Ehhh. I do like how they started the Electro character. That way feels pretty new. The Goblin could have used a bit more work and time I think.
2 out of 4.