This is one of the many reviews that have come out of WorldFest in Houston. Check the WorldFest tag to see them all!
Opening the festival was Blaze. Now, last year the opening film was LBJ and about a famous person I actually heard about before, with bigger names attached, and a goddamn amazing director.
This one is about a vague country star who never reached his full famous potential, died pretty young, and is directed by Ethan Hawke, who has not done a lot of directing.
This is a good film for a biography, because I would rather learn a shit ton about someone who I haven´t heard everything before. Biographies should actually teach us about new people things. That is, assuming their story is actually worth hearing. I´m looking at you boring biographies about famous people that are just…well, shit.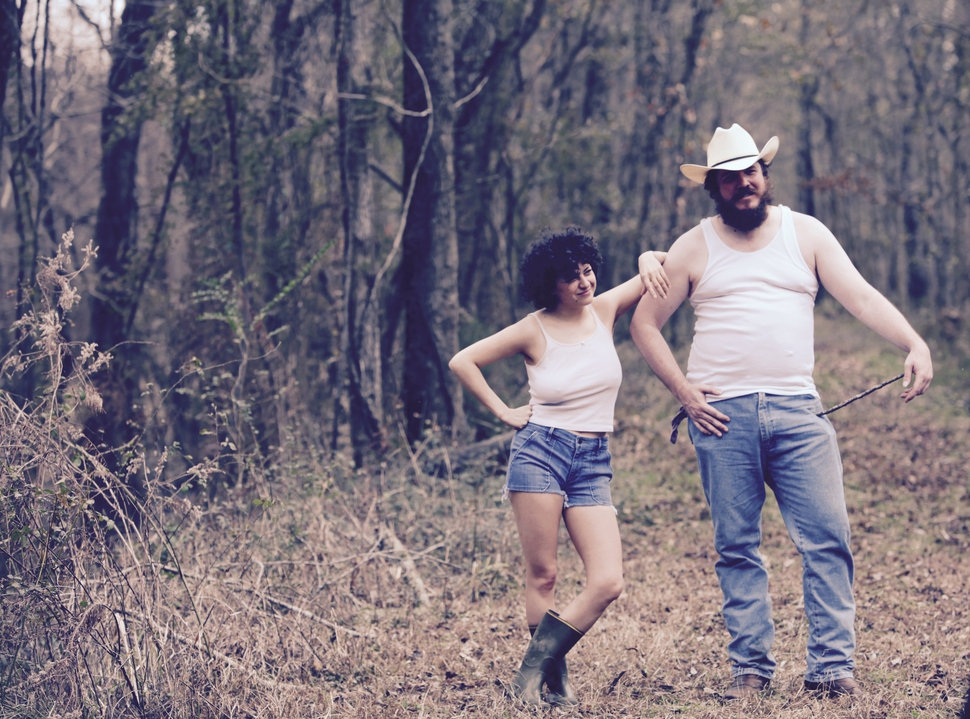 Oh cute, matching outfits with no one around to say its cute.
Blaze Foley (Ben Dickey), or Michael if you knew him before he was trying to become a famous singer, had a soul that was built for telling stories. These stories were generally musical in nature, which made it a good thing that he also could play that guitar. He had a life of growing up with song, thanks to his family being part of a traveling family band.
The story that we hear about in Blaze is his whole adult life's tale. About how he met his future wife, Sybil (Alia Shawkat), a Jewish actress who appreciated the woods as much as this large cowboy. In fact, they lived in a shack in the woods for several years rent free, living off the land and no electricity.
We get to see him moving to the big cities with the intention of selling his tunes and making it famous in the country music scene. Including leaving his wife behind to tour with a friend (Josh Hamilton) in an old truck down the south. And also their move to the bigger city of Chicago to tackle the blues crowd, since he figured his music was sort of country and the blues, given how sad they all were. We also get to see him get a record contract, and coincidentally, let that all go to shit as well.
This is all juxtaposed with his final concert, which was recorded life, the day before he was shot and killed protecting a friend.
Also starring Wyatt Russell, Sam Rockwell, Charlie Sexton, Steve Zahn, and Kris Kristofferson.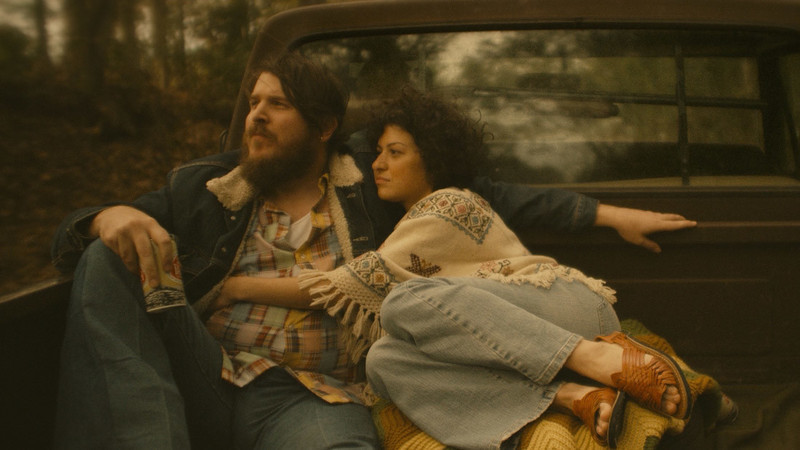 Life is like being on the back of a truck. You know, fast and no seat belts.
Blaze is a slow burn, which is not what the title implies. Blaze implies a film where everything happens quickly and maybe even burns out, well before it should have. Which is a good metaphor for Blaze the person. But is it a metaphor if its his name? I don´t know how hyperboles work.
The film telling the story interlaced among big moments, early moments, and still ending with the natural ending was a great choice. Getting to hear his ¨friends¨ tell stories about his life provided a great tool for exposition, and the fact that the rest was presumably based on his wife´s book of his life gave it a very personal touch.
As a music fan, I can say it was a bit of a low point for me. I never was really engaged in the many songs sung, as they were all so slow and soulful, and felt more akin to background music while the stories unfolded. Hard to change the music if it is based on a real source though.
Overall the story just felt okay to me. The reason it ended with such a high rating though was due to the acting, especially from Dickey and Shawkat. I don´t actually know Dickey from anything else, but he transformed into this Blaze character, along with all of his imperfections. It never felt like an actor, it just felt like this artist I was completely unaware of.
Blaze is well acted, and tells the story of someone you also likely don´t know. It is debatable if it is a story that needs to be told, but hey, they told it anyways.
3 out of 4.