Never Look Away is a foreign film I would have never noticed if it wasn't nominated for Oscars. Not only one Oscar, Foreign Film, but also Cinematography.
So I decided to watch this one in theaters instead of Happy Death Day 2U (which is getting good reviews?). I pulled into the lobby a good 30 minutes before showtime, not really sure what to expect, and then after I pulled out my phone to see the rough plot outline, I was shocked. Aghast. The run time of this movie is 3 hours and 6 minutes.
There is nothing wrong with a long run time. It is just something that you should know about before going into it. I was prepared for The Wolf of Wall Street, and Lincoln. I had napped ahead of time. But this is a time when I had nothing to help me keep myself awake or get going.
So instead I just ran around for 30 minutes hyping myself up. A film about art and Nazis does not usually seem like one that you would "hype" up about. And that explains why I went into the film like a strange excited little man.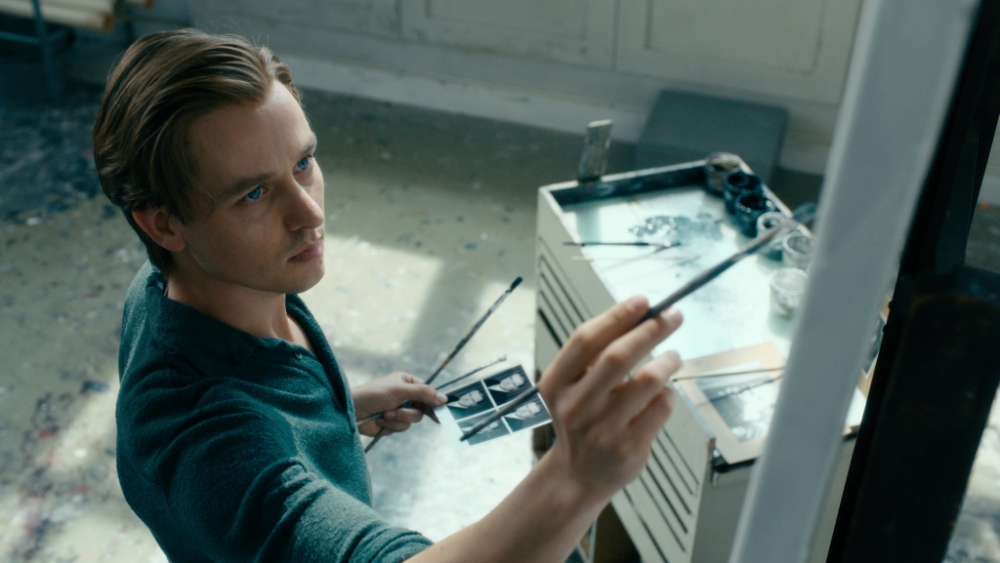 Art! Paintings! Nazis! Annnnd MURDER!
When Kurt Barnert (Tom Schilling) was a young lad, he lived with his extended family outside of the city of Dresden. It is the 1940's, art is shunned if it isn't realistic, and he wants to draw. He takes a liking to his free spirited aunt, Elisabeth May (Saskia Rosendahl) who teaches him to look for the truth in things, to live, to see the injustices around him.
And then she is eventually killed in a gas chamber. Not for being Jewish, but for having bad genes, schizophrenia they say, and they can't let that pass on. Sucks!
Eventually Kurt grew up, still into art, and now Germany having lost the war. Germany is also split up, with him on the Eastern side, not yet a physical barrier to separate them. He gets into art school, learns to make murals and perfect realistic portraits and hates his life. This isn't art. This isn't important.
He needs to get to the west, to find out love, and truth, and beauty. Then he can maybe unlock his real potential.
Also starring Paula Beer, Sebastian Koch, Oliver Masucci, and Hanno Koffler.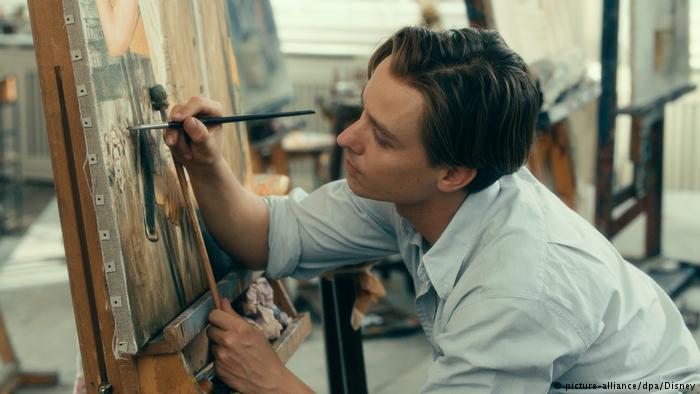 Sure is a lot of pictures in this movie of a guy doing art. What a surprise!
This film is supposed to be a biography, except there is no artist named Kurt Barnert who fits the story. How can that be!?
It it actually based on the life of Gerhard Richter, who has similarities with the plot and the major paintings by the end, but it seems like Richter didn't want this story to happen. Here is a really long article about it. It didn't come out as inspired by a true story, but it is better to put this as a fictional story and just pretend it is all made up. Inspired by World War II, then we don't have to worry about accuracy.
And this is a story that goes hard in a lot of ways. They show a lot, death, nakedness, and the struggles of art. It is a film about finding your true passions, and made with a lot of passion. I ended up having to run out to pee at some point (its long, remember), and was surprised it had already been over 2 hours. It didn't drag in the slightest. A film about not the most exciting topics ended up being really entertaining.
It was about love. Achieving success. And not necessarily about revenge, but overcoming demons certainly.
A really strong film, but one I definitely won't see again, for the obvious reasons.
3 out of 4.